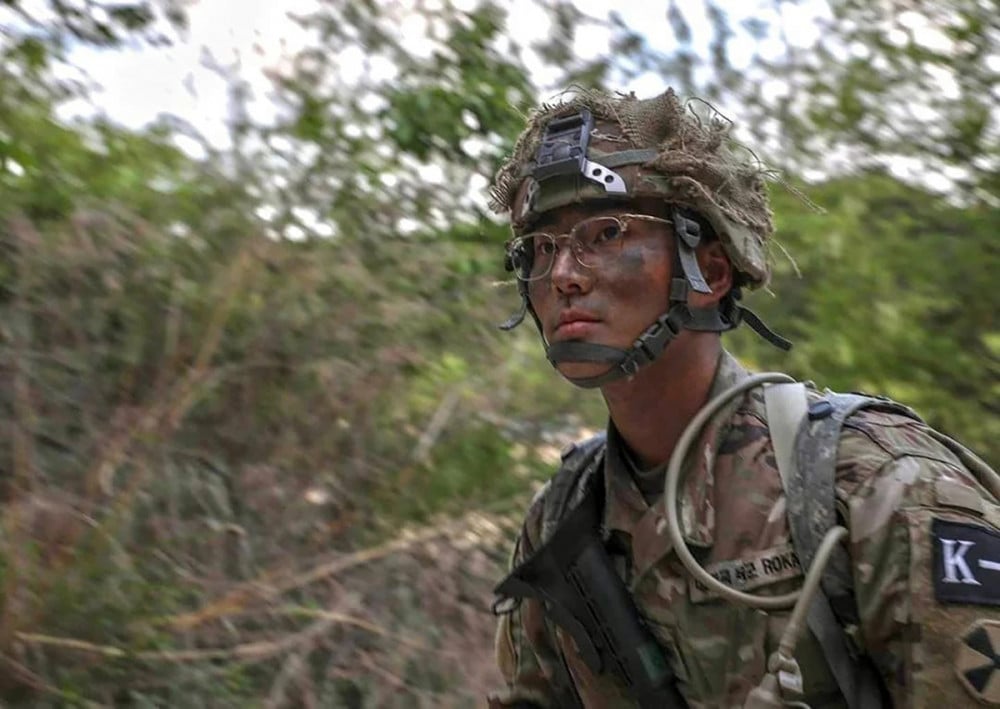 DAY6's Young K has won the Eighth Army's 'Best Warrior Competition', after a six-day trial held from May 8-13!
On May 19, army media outlet Stars and Stripes published an interview with the DAY6 member while reporting his achievement from the recent 'Best Warrior Competition'.
According to Stars and Stripes, 49 soldiers including those serving in the Eighth Army and in KATUSA (Korean Augmentation to the U.S. Army) completed in a series of events including a water survival skills test, small arms qualification, an eight-mile march, land navigation and obstacle courses, knot-tying assessments and military knowledge tests. At the end of the trials, KATUSA Pfc. Kang Young Hyun (28) was chosen as 'Best Warrior'!
Stars and Stripes also reported that Young K will likely advance to a U.S. Army Pacific 3-day competition later in July.
Meanwhile, Young K enlisted for his mandatory military service as a member of KATUSA in October of 2021. His projected discharge date is April 11, 2023.
Congratulations, Young K!