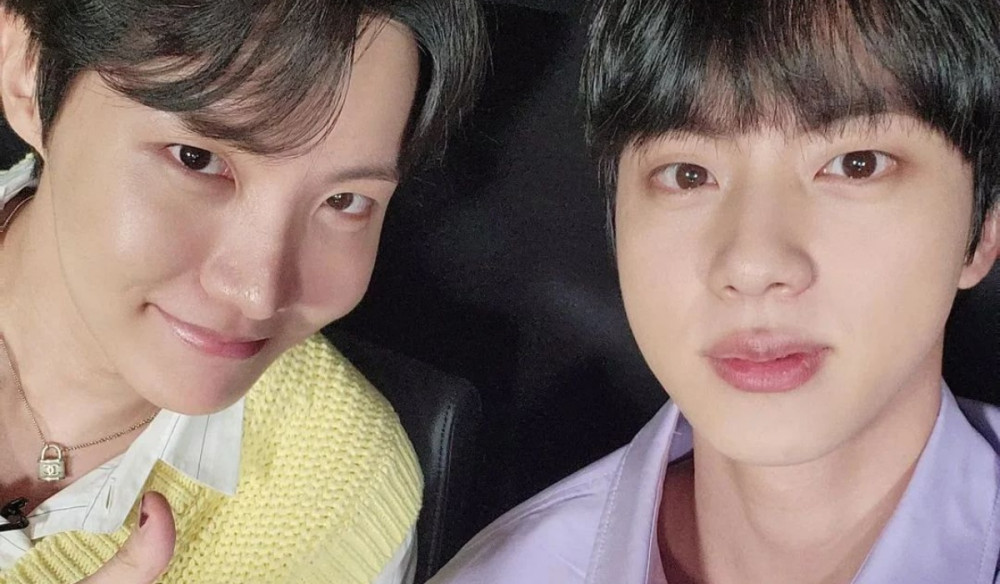 BTS members are having fun teasing the oldest member of the group, Jin, as he gets more Instagram-savvy.

On May 21st, Jin updated his Instagram with his selfies with J-hope. Jin then tagged J-hope on the post, which prompted the members to tease Jin for getting more Instagram-savvy.
J-hope left a comment saying "Wow, our brother knows how to tag!!!!!!!" with a bunch of emojis, expressing his excitement. Leader RM also chimed in, saying, "Finally a tag..Legend" and "Today should be marked as a national holiday".
Fans left comments laughing out loud at their playful interactions:
"lol, He might even go live on Instagram!"
"lmao, all of them are so adorable."
"But then he still tagged j-hope on the seat lol"
"RM's comment is cute and hilarious lol"
"Jin and J-hope are my favorites. It was a few years ago that I worked as their staff but these two were the nicest."
"I wonder who taught him about tagging if it wasn't J-hope haha"