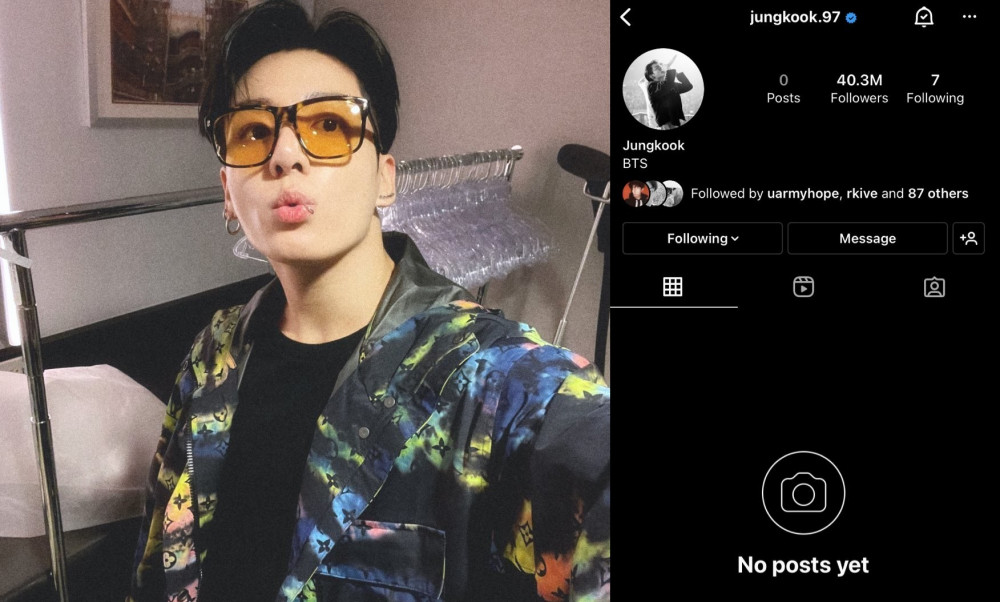 ARMYs are reacting to BTS's Jungkook deleting all his Instagram photos.
As of May 30, Jungkook's Instagram feed is completely empty. After proceeding to delete his photos one by one, Jungkook removed all the footage previously posted, including videos of himself and photos taken at concerts.
On Twitter, BTS fans shared their reactions to this phenomenon, from 'panicking' to a 'heart break' to see all the posts gone. Although fans have already saved up every member's feed, ARMYs seem to be wondering in heartbreak as they now find Jungkook's posts and V's Stories officially gone from their accounts.
Meanwhile, fans are also finding traces of Jungkook on other members' Instagrams, such as his voice on J-hope's video recently uploaded:
What was your reaction?