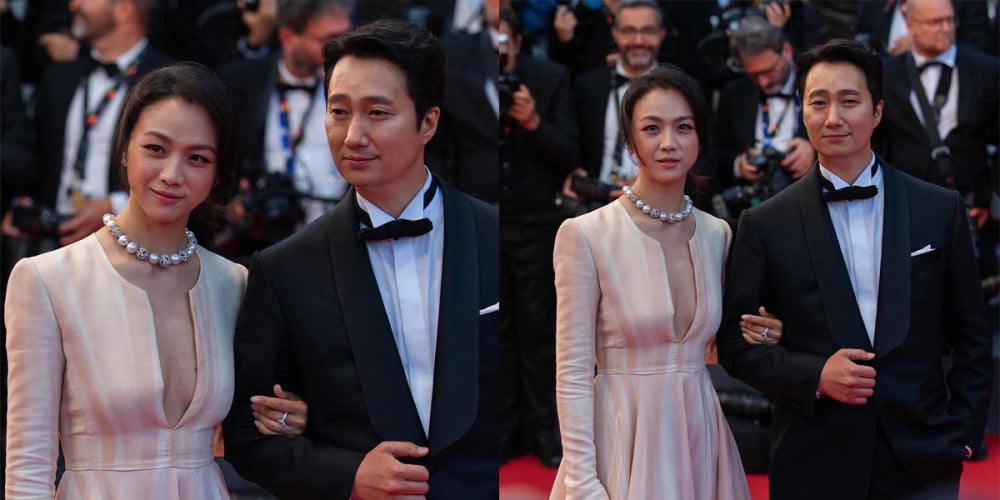 On May 23, stars Tang Wei, Park Hae Il, and director Park Chan Wook of the film 'Decision to Leave' appeared on the red carpet ahead of the production's world premiere at the '75th Cannes Film Festival'.
A formal competitor for the Palme d'Or at 'Cannes', 'Decision to Leave' signals director Park Chan Wook's return for the first time in 6 years after his 2016 production 'The Handmaiden'. The film tells the story of a detective named Hae Joon (Park Hae Il), who is assigned to a murder case on a mountain. When he arrives on the scene, he encounters the wife of the deceased man, Seo Rae (Tang Wei), and begins to develop conflicted feelings about the woman.
In particular, actress Tang Wei's red carpet appearance at the 'Cannes Film Festival' immediately garnered massive attention from the media, as the actress has been away from the public eye for some time after marrying director Kim Tae Yong of 'Late Autumn' and giving birth to her first child.
Even at the age of 43, Tang Wei captivated audiences with her stunning visuals and unrivaled aura on the red carpet. According to director Park Chan Wook, he wrote the script for 'Decision to Leave' with Tang Wei and Park Hae Il in mind, and cast the two stars even before he finished writing the script.
Meanwhile, 'Decision to Leave' is expected to premiere in theaters across South Korea on June 29.