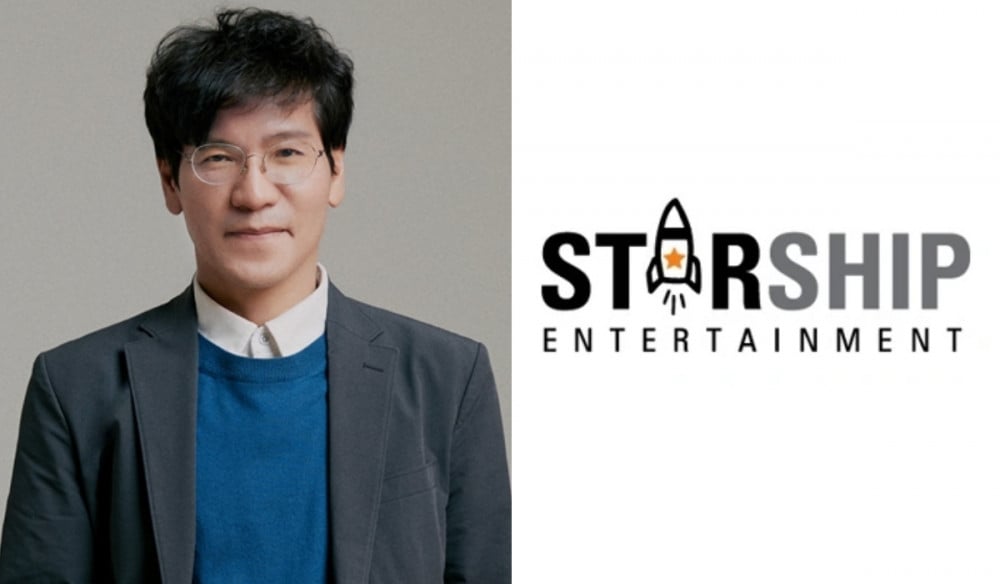 Starship Entertainment has appointed Lee Hoon Hee as the company's new CEO.
The announcement was made on April 18 KST, a decision made during a board meeting held earlier in the day.
According to the statement, Lee Hoon Hee is an expert in the Korean entertainment industry who has experienced all aspects of music and media content over more than 30 years, having served as the CEO of KOEN Media's Production Department, the CEO of SM C&C, and the Head of Production at KBS. In particular, he personally planned and directed the 'Jaengban Noraenbang' corner of 'Happy Together,' successfully produced hit content incorporating Korea's content trends, including 'Music Bank,' '2 Days & 1 Night,' and 'Rise Again, Korea: Na Hoon Ah.'

With Lee Hoon Hee's experience in both the music and media industries at the helm, Starship Entertainment plans to increase its focus on expanding into new business areas and strengthening international competitiveness in order to establish a unique position in the global entertainment industry. In addition to providing all-around support to strengthen their artists' global fandom and expand their activities to various fields, they are also actively diversifying their business areas, including producing various content involving their talent roster. They also mentioned making bold investments, including their desire to discover and nurture talented new artists.
"We will strive to expand our global influence based on the strength and growth potential of Starship Entertainment's strong fandom of singers, actors, artists, and music and video content businesses," Lee Hoon Hee said in a statement.

Meanwhile, Lee Hoon Hee will lead Starship Entertainment alongside current CEO Lee Jin Seong Lee.