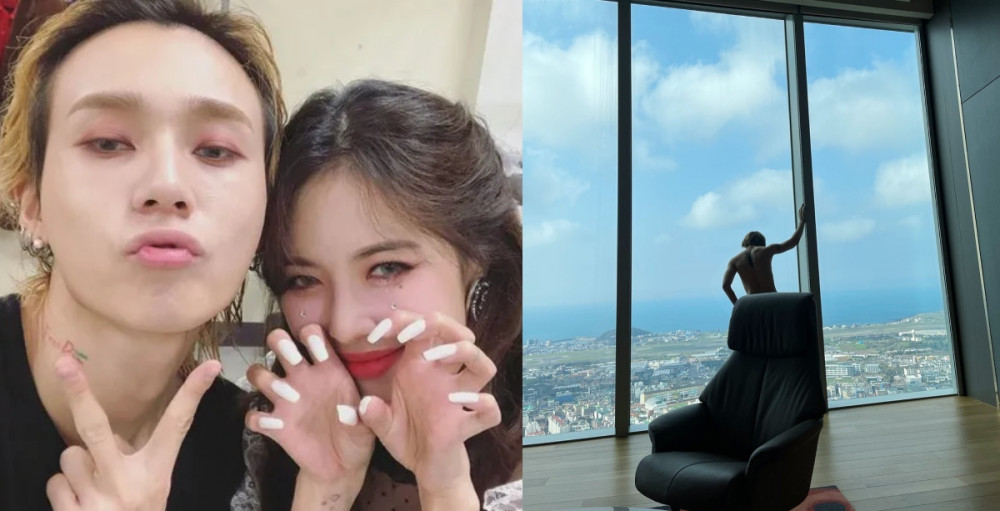 Singer HyunA drew laughter with her playful interaction with her fiance Dawn on Instagram.

On April 9 KST, HyunA took to her personal Instagram to post a photo of Dawn with the caption, "Please wear some clothes". In the photo, Dawn had one hand propped up on large windows and looked out at the view beneath him. In particular, Dawn was visibly shirtless while his legs were not visible due to an arm chair being placed in the front, making it seem as if he had no clothes on. However, Dawn cleared up all misunderstandings by commenting on HyunA's post, "I wore pants, everyone," drawing laughter.

Meanwhile, HyunA and Dawn recently revealed a couple tattoo they received together.