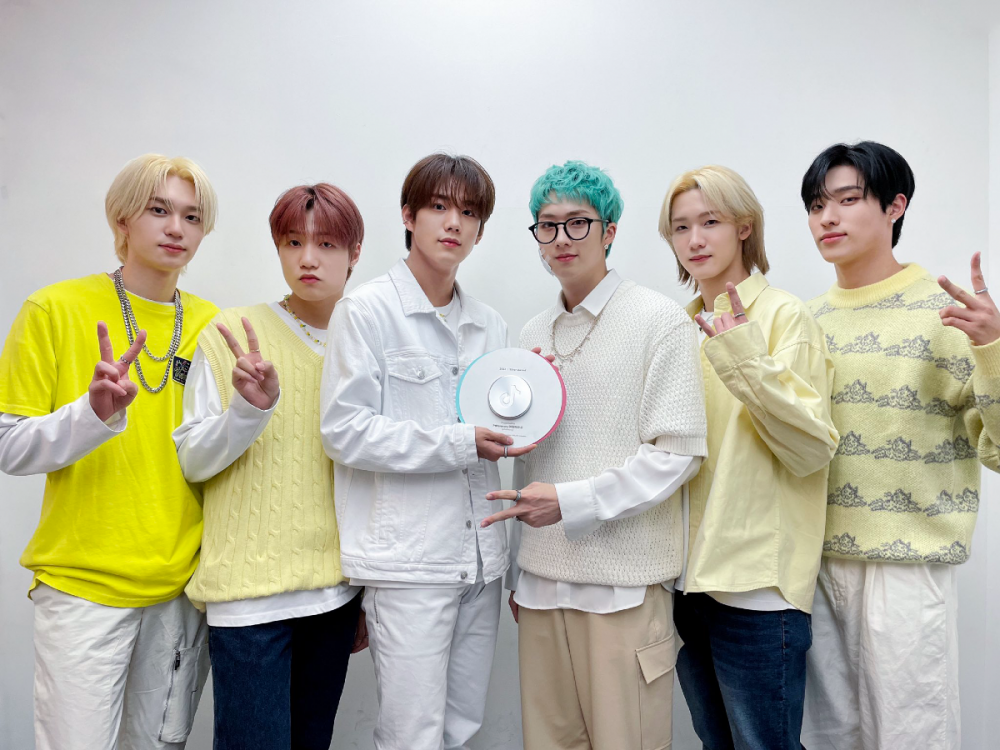 On April 30, P1Harmony announced on their official Twitter that they have received the TikTok Silver Award!
The TikTok Silver Award is awarded to creators who have surpassed the milestone of 1 million followers. Following that would be the Gold Award for those who surpass 10 million followers.
In their tweet, the group also thanks their fans for making this possible:
"[#TikTok] P1Harmony who is super excited after receiving an award✨

P1Harmony have received the Silver Award🏆 ! Thank you P1ece❤"
Along with the tweet is also a celebratory TikTok where the members showed their excitement towards receiving the award.
Congratulations P1Harmony!