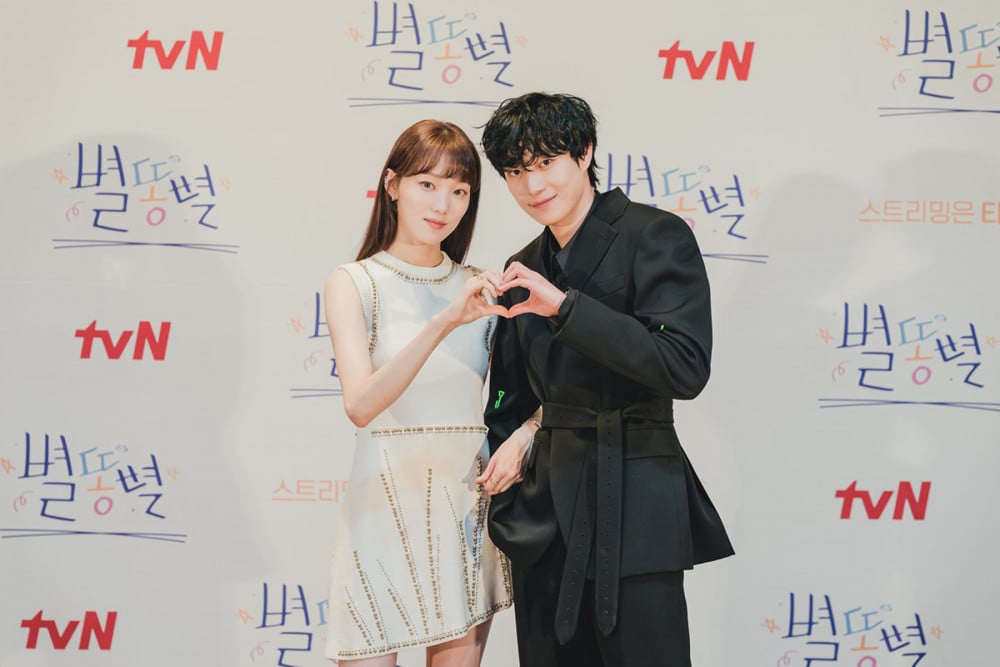 On April 20, the cast and crew of tvN's new Fri-Sat drama series, 'Shooting Stars', attended an online press conference ahead of the series' premiere.
On this day, the lead cast members including Lee Sung Kyung, Kim Young Dae, Yoon Jong Hoon, Kim Yoon Hye, Sojin, CNBLUE's Jungshin, and director Lee Soo Hyun greeted the press and opened up about their latest project, which tells the stories of individuals in the entertainment industry who work off-the-cameras, so that celebrities can shine bright like the stars in the night sky.
Regarding the focus of the drama on the entertainment industry, actress Lee Sung Kyung revealed, "When I first received the script for 'Shooting Stars', I felt that it was a drama about real stories from the industry, not made up ones. It was very detailed. It captured so much of the small, detailed aspects of this industry and its problems, and so I felt like I related to it a lot. The issues portrayed in the drama are about 95% accurate to real life."
Lee Sung Kyung continued, "The drama features little, entertaining episodes from the industry that actually occur in real life, and these types of details made it feel like I was giving viewers an in-depth look into my workplace. There are moments when viewers may stop and think, 'Is this part based off of someone?', but I'm confident that our writer expressed the story well so that it does not necessarily bring to mind specific people."
Next, co-star Kim Young Dae said, "When I received this script, I was still a rookie just starting out. I felt like I was learning so much about the industry from reading the script. I also felt a deep sense of gratitude toward the staff who work with me."
tvN's 'Shooting Stars' is set to premiere this weekend, starting on April 22 at 10:40 PM KST.