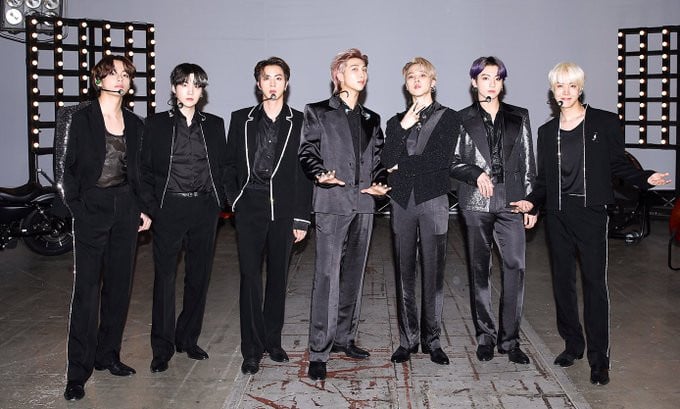 BTS have been making unprecedented strides in the music world, which has had spill-over effects in many other fields in terms of economic benefits, with many businesses experiencing a boom in revenue whenever BTS members are associated with their products. The group is currently the biggest music group/boy band in the world going by the number of awards won in various music awards shows domestically and internationally, the number of albums sold and the revenue they bring in from their concerts. Not only are they making history as a group but the individual members have also made a name for themselves with their individual works.
With such success levels, BTS members have been the target of may people who may be jealous of their achievements. The group is constantly attacked with malicious comments and remarks, and sometimes such targeted harassment is directed towards individual members.
For example, a certain YouTube channel has been hellbent on spreading malicious rumors about BTS, having garnered much attention after claiming BTS's V was in a relationship and causing a stir on the internet.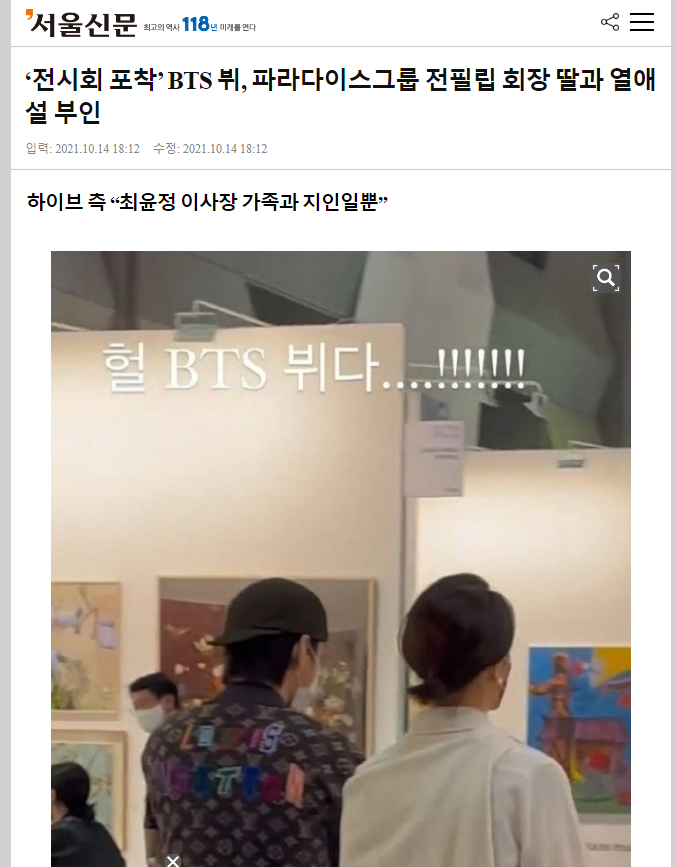 There is also the website bizhankook, that has published articles, targeting specific members.
For example, several months ago, one article was published where it accused BTS's Jungkook of backdoor advertising after he wore his brothers' brands' shirt and posted on social media.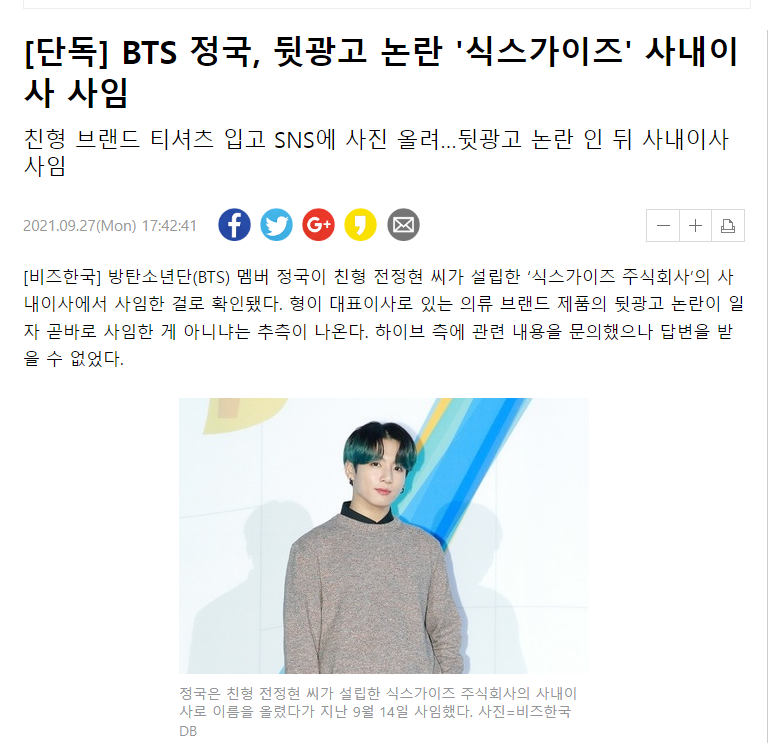 What is even more interesting is that the people who orchestrate these attacks always seem to do so whenever the group's comeback is just around the corner, or when the targeted member has announced a solo activity. This is exactly what is happening now.

BTS's Jimin's OST is to be released on 24th April at 11PM KST and some of the BTS haters are at it again, intending to ruin his first ever solo project.
On this day, an article was published on the website bizhankook, same website that made claims against BTS' Jungkook, alleging default of payment for health insurance premiums by BTS's Jimin on one of his properties which led to the property being seized.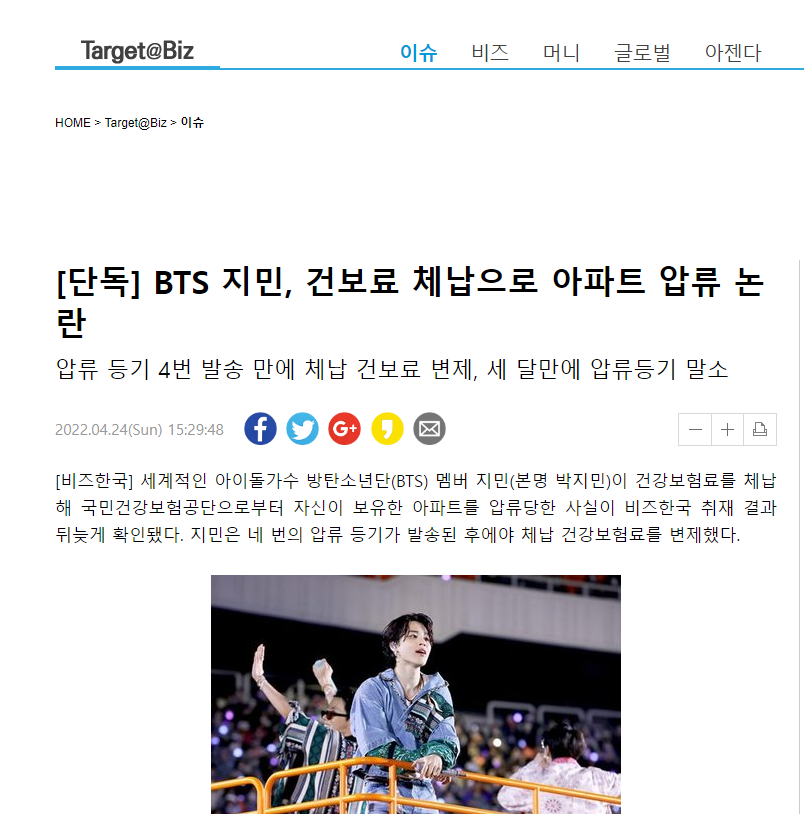 However, some Knetz posted documents on one of the community platforms stating that people stole the documents that Jimin should have received regarding the health insurance premium payment.
The documents were allegedly stolen twice from the BTS mailbox at their dorm in Hannam hill, so Jimin did not get the documents.
It appears that this was the intention of those who took the documents, to cause trouble for Jimin. They held onto the documents for this long and days after the incident, they released the documents to a reporter for publication.
Note how this information has come out on the day of his OST release.

However, HYBE has come out and taken responsibility for the incident, stating they the company failed to deliver some of the documents to Jimin, and apologized for the incident, as reported by K-media.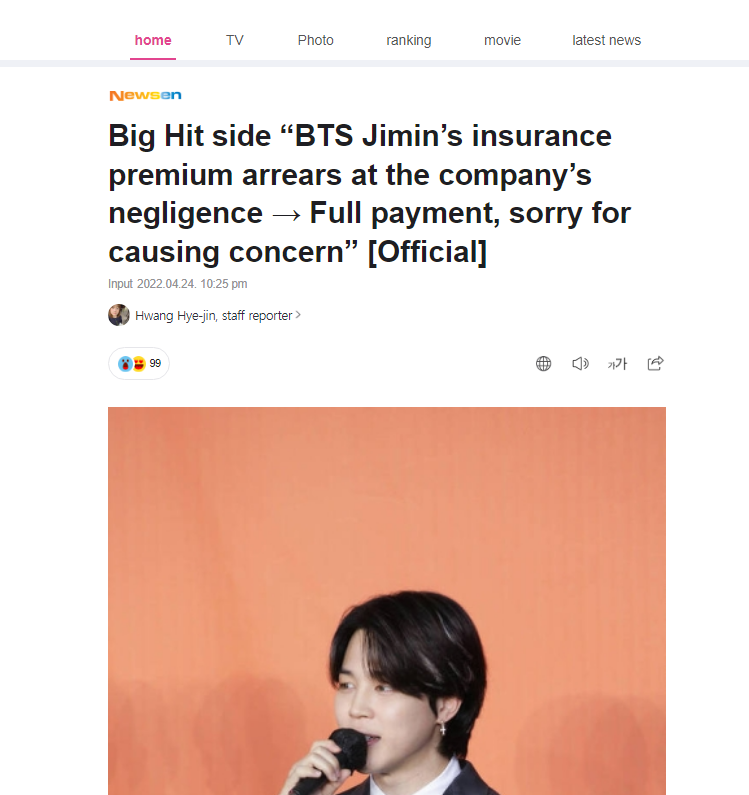 It is the sincere hope of ARMY that HYBE takes appropriate measure to protect their artists and especially BTS from such incidents.
If people are actually going as far as stealing BTS's mail, it is cause for alarm.