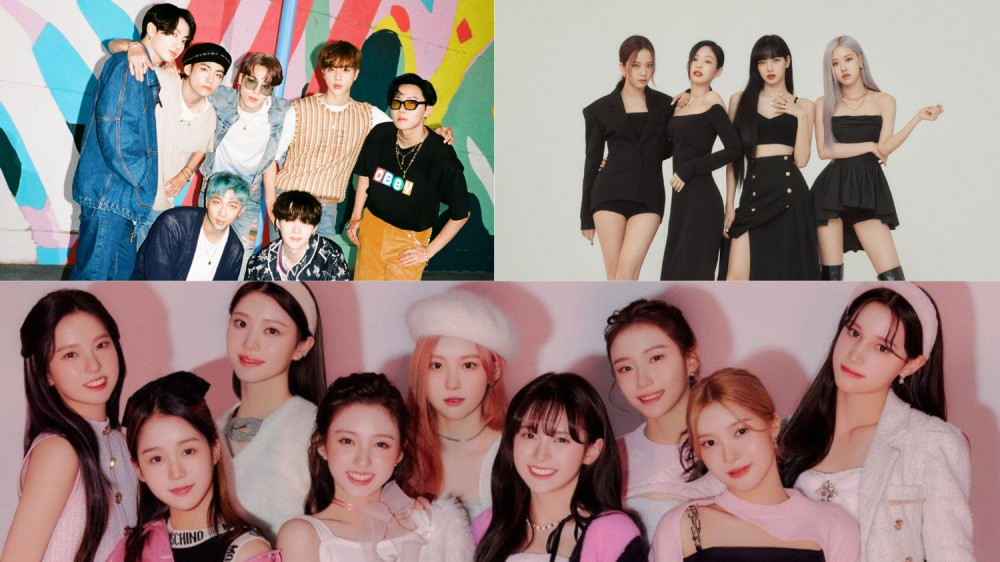 BLACKPINK, BTS, and Kep1er have been certified gold!
On April 25 KST, the Recording Industry Association of Japan (RIAJ) certified the songs which surpassed streaming milestones in Japan for the month of March; silver at 30 million streams, gold at 50 million streams, and platinum at 100 million streams.
Rookie girl group Kep1er earned their very first certification, as their debut track "WA DA DA," the title track of their first mini-album 'First Impact,' has been certified gold by the RIAJ.
Meanwhile, global groups BTS and BLACKPINK have also earned their RIAJ gold certifications; BTS's "Mic Drop" and "Dope," their 39th song to do so, BLACKPINK's "As If It's Your Last -KR Ver.-" and "Ice Cream (with Selena Gomez)," the group's 9th song to do so.
Congratulations to BLACKPINK, BTS, and Kep1er!