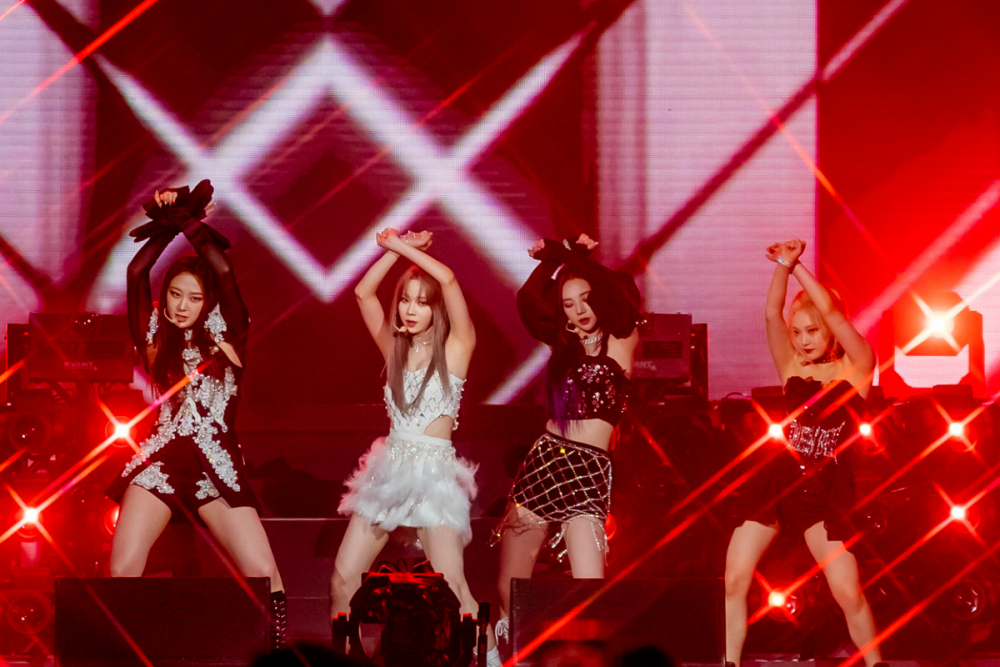 aespa performance at Coachella's Main Stage on April 23, during Weekend 2 of the iconic festival absolutely rocked the stage!
As reported previously, the group has teased the unveil of the English version of their unreleased track "Life's Too Short" to be performed on their Coachella stage, raising anticipation from the public. This is also aespa's first live concert performance in the United States since their debut 18 months ago.
Along with the unreleased track, aespa also performed many of their hits including "aenergy," "Black Mamba," "Savage," and "Next Level."
Check out some of the images from their performance below!