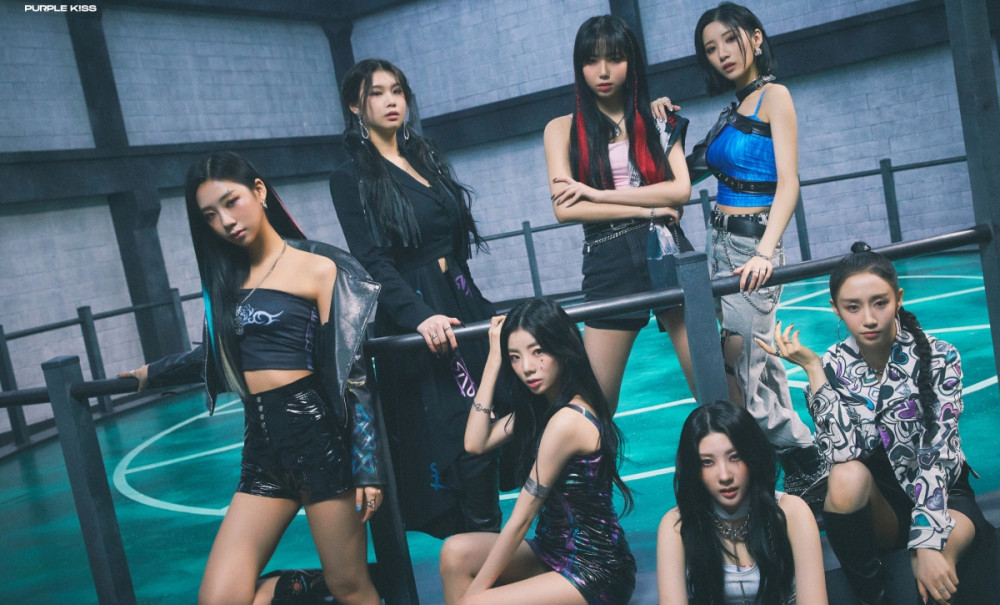 PURPLE K!SS member Park Ji Eun has tested positive for COVID-19 following the rest of her members.
On March 29 KST, RBW stated, "On March 28 KST, PURPLE K!SS member Park Ji Eun received notice of her positive COVID-19 test results. Park Ji Eun experienced symptoms of a mild sore throat on the afternoon of March 28 KST, and underwent a rapid antigen test on which she was confirmed to have COVID-19. Currently, Park Ji Eun has no other symptoms other than a mild sore throat."

Earlier, Swan tested positive on March 15 KST; members Ireh, Dosie, and Yuki tested positive on March 26 KST; and members Na Go Eun and Chaein tested positive on March 27 KST. WIth Park Ji Eun also testing positive, all seven members of PURPLE K!SS have now tested positive for COVID-19 are currently in quarantine. RBW announced, "We plan to begin official promotions for their comeback on April 4 KST, after all the members are released from quarantine."

Meanwhile, PURPLE K!SS will release their 3rd mini album 'memeM' as scheduled on March 29 at 6PM KST.