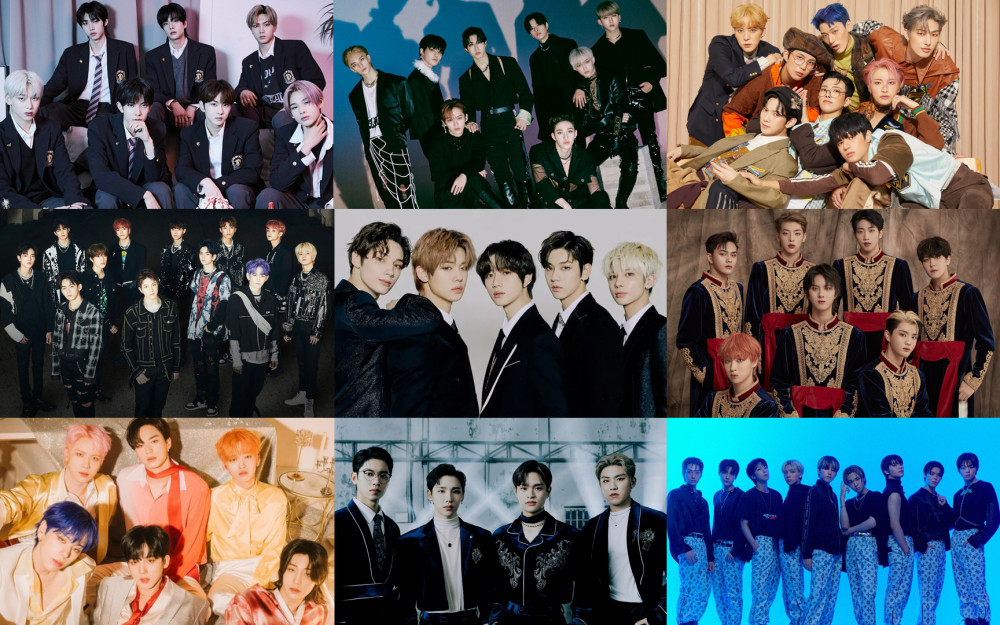 A few ways to gauge the success of an artist's album is to look at the album's sales number and also the music chart ranking for the songs.
Usually, the album sales number shows the size of the artist's fandom along with the number of fans the group has since fans are the ones who purchase physical albums. The music chart ranking usually reflects the group's popularity with the general public along with the group's popularity from fans. This is because the music chart ranking reflects the number of streams for each song released by the artist.
Recently, one netizen raised a question in a popular Korean online community and asked what is going on with male idol groups pointing out that they sell millions of album copies but do not do well in the music show rankings.
The netizen who created the post explained, "Male idols sell millions of album copies but the songs that are seen on the music charts are only BTS and BTOB songs."
Other netizens joined the post to leave their opinions on the matter and commented, "This is now really fascinating...there are a lot of groups that I see articles saying they sold millions of albums but I don't know the group's name and never heard of them, but what's interesting is girl idol groups show up on the music chart ranking even if they're rookie groups," "This is because guys don't listen to boy idol groups but girls listen to girl groups too," "I think this is because a lot of male idol groups are now targeting overseas and not the music chart rankings," "I know a lot of second-generation boy groups were on the charts because a lot of people liked their songs," "People don't listen to their songs even though they have a lot of good songs," and "I don't think they focus so much on streaming."