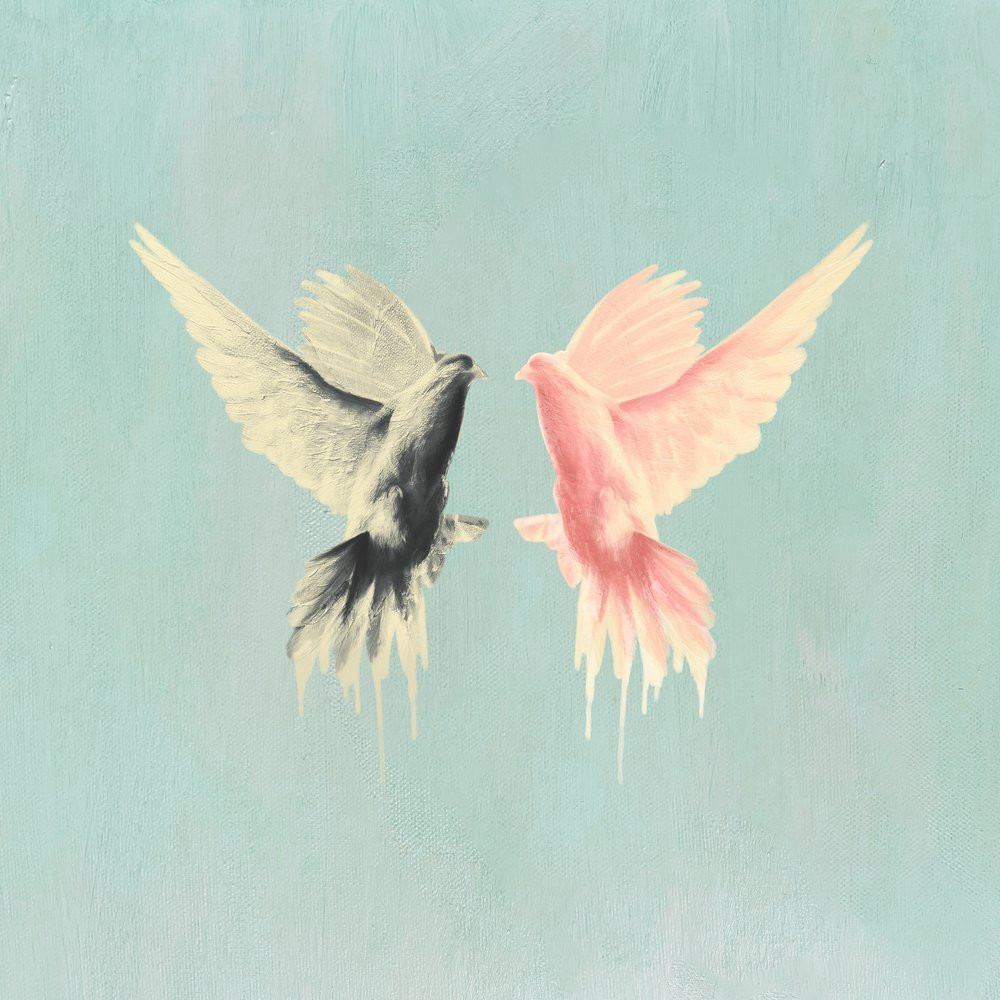 [This review reflects the author's opinions and not necessarily those of allkpop.]
Track List:
1. Here
2. Prequel
3. Super Rare (Feat. Wonstein, pH-1)
4. Gray So Gray (Feat. Younha)
5. BRB
6. I Hated Myself (Tablo's Word)
7. Rain Song (feat. Colde)
8. Rich Kids Anthem (Feat. Lee Hi)
9. Face ID (Feat. GIRIBOY, Sik-K, JUSTHIS)
10. Piano For Sale
11. Family Portrait (Feat. Kim Feel)
12. Champagne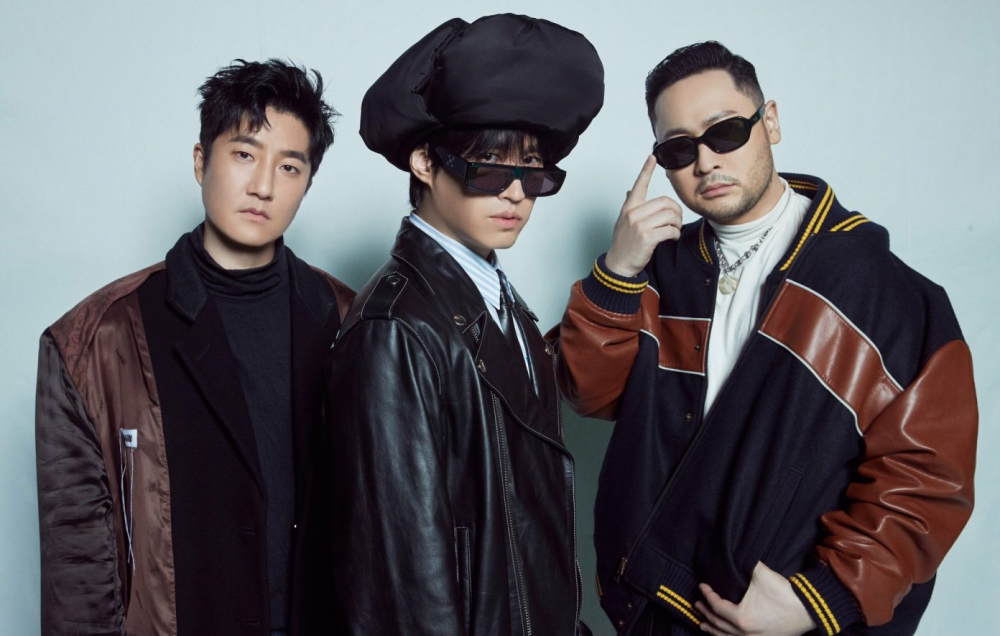 Epik High returns with part 2 of their last release entitled, Epik High is Here 下 (Part 2). A moody yet mature album, the veteran group's latest drop encompasses complex emotions surrounding their long-time tenure in the business. A raw look into the difficulties and hardship the group has endured, the part two album release marks a significant point in the group's career. Beginning with an echoing "Here," the group endeavors to showcase the journey they've been on with this release.
"Prequel" utilizes classic hip hop sensibility to solidify their place as godfathers of Korean Hip Hop. Offering a nostalgic sound, the song pridefully encourages their ride or die fans, family, and friends that have been on the journey alongside them. The next track, "Super Rare," borrows Wonstein and pH-1 to bring a modern flair to a classic-sounding group. The song itself is mid-tempo with a unique balance of strings and evocative lyricism.
Things move towards a much gentler sound on "Gray So Gray," featuring Younha's delicate vocals. My favorite Epik High songs include female singers, as their tender vocals tend to cut against the group's masculine rap style. "Gray So Gray" is a perfect example of this. "BRB" keeps the tempo low as the group moves towards an introspective and critical lyricism.
"I Hated Myself (Tablo's Word)" is probably the darkest and most intense piece of this album. Dealing with inner demons and doubts, Tablo lays everything on the table out for everyone to see. Insecurity, fear, doubt, uncertainty, and dislike color this song in. It's eerie yet moving.
There's a quick feel-good switch into "Rain Song" featuring Colde. The song feels gentle in comparison with "I Hated Myself" and is a little startling to go into after the intense self-hatred put forth in the previous song. Tracklist qualms aside, "Rain Song" is actually mid-tempo and feel-good, a stark change from the tracks beforehand.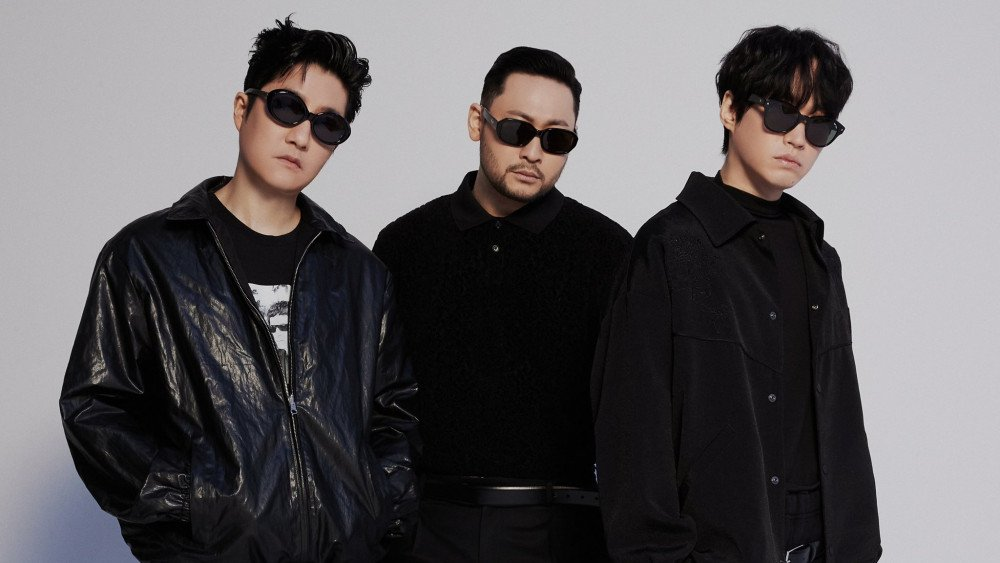 Epik High seems to always include Lee Hi, and this album is no different as the singer contributes her incredible female vocals on "Rich Kids Anthem." That being said, this song doesn't really sound different or offer me much that feels unique from the group's prior albums. "Rich Kids Anthem" is mellow and simple but somewhat familiar despite it being a new release- a feature that doesn't really resonate well.
It's to my pleasure that the group offered a different sound (finally!) on "Face ID." Featuring GIRIBOY, Sik-K, and JUSTHIS, this meeting of minds gave a rock-influenced "Travis Barker"-Esque sound that worked. The inclusion of autotuned verses and a raw drum kit beat gave the group the much-needed modern facelift they required to keep my attention. One of the album's best songs, "Face ID," is the song that serves as the face of a modern Epik High.
"Piano For Sale" is once again a jarring switch-up, especially considering this piano ditty didn't include any lyricism. This instrumental moves into a music box instrumental on "Family Portrait" featuring Kim Feel. The vocal performance is the song's strength, as most of the track is focused in on Kim Feel and Tablo for their poignant deliveries.

"Champagne" completes the album and samples "Go" from the group's first-ever album over two decades ago. Epik High has weathered the storm with ten albums, and "Champagne" is the trio's triumphant trophy showing that they've defied all odds and will continue to do so with their future drops.

MV REVIEW
Instead of opting to join in as the focal points of their MV, Epik High opted to move in a more artistic direction for their song "Super Rare," featuring Wonstein and pH-1. This art music video displays mixing boards, cassettes, a boombox, and many more motifs of classic hip hop. In a multicolored visual show, this MV aims to use color to depict the message of pushing away hate and monotony to celebrate individuality. Despite not having any of the idols involved in the MV's visuals, I have to say the simple and bare-bones artistic direction is much welcomed in a world of overstimulating chaos. An homage to their classic hip-hop roots, Epik High, is here to stay.

MV SCORE:
MV Relevance…..9
MV Production…..9
MV Concept……..8
MV Score: 8.67
ALBUM SCORE:
Album Production…...9
Album Concept……...8
Tracklisting…………...7
Album Score: 8.0
Overall: 8.33