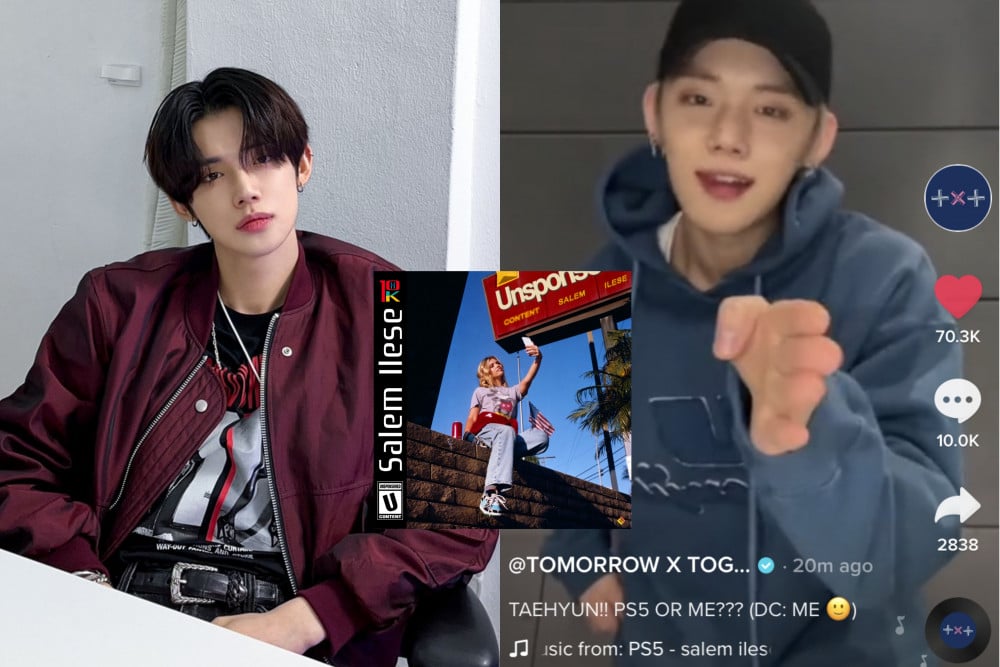 Yeonjun has created a TikTok dance for the song 'PS5.'
TOMORROW x TOGETHER's YEONJUN & TAEHYUN were featured in Salem Ilese's new single 'PS5.'
Moreover, TOMORROW X TOGETHER is one of the K-pop groups that are popular and active in the TikTok app, following the latest trends. They are always trending on their Tik Tok videos.
Additionally, fans are amazed at how YEONJUN has been putting credits to the creators on his Tik Tok videos. Credits for challenges, especially dance challenges, have always been an important part of the TikTok world.


On February 26, 2022 (KST), YEONJUN uploaded a Tik Tok video dancing on the song 'PS5' with the caption "TAEHYUN!! PS5 OR ME??? (DC: ME 🙂).

Fans loved the idol's moves in the video and were amazed at how fantastic the choreography is, perfect for the TikTok dance trends.
The caption DC on TikTok videos means that the TikTok user is giving 'dance credits' to the originator of a dance challenge. The original creator's username will usually be tagged alongside the letters.


And now, fans are thrilled that YEONJUN is giving himself credits on his recent Tik Tok video.

Check out YEONJUN's latest TikTok video in TOMORROW X TOGETHER's official TikTok account and join in the dance challenge!