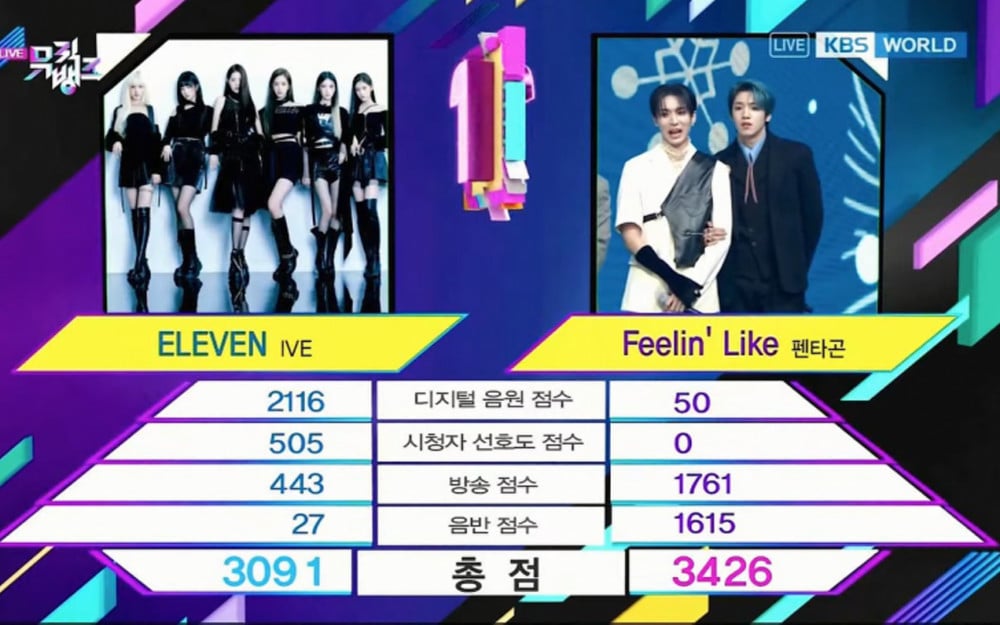 On this week's episode of the popular KBS program 'Music Bank,' IVE and Pentagon were up as the final nominees for this week. However, Pentagon took home the trophy with their latest track, "Feelin' Like."

On this day, Pentagon and their fans. UNIVERSE, were ecstatic as this was the group's first win on a major public broadcast music program. The group was able to take their first-ever music show win after four years since their debut last year on SBS MTV's 'The Show,' which is a cable program. Therefore, the trophy they won on KBS's 'Music Bank' was more meaningful than ever as it was their first win on a major public program in 1,943 days since their debut, which is over five years since their debut.

Fans were more than ecstatic to hear their favorite boy group was able to finally be crowned at the top in one of the most major public music programs.
Netizens and fans commented, "Wow, daebak! congrats, really happy for them," "This is the best gift of the holidays," "I really like the song they released this time," "Wow, congrats," "I am so happy they finally got number 1," "I feel like crying, they finally won," "I'm so happy for them and them finally winning first place in a major public program," "They won last year but it was a cable show, so this is so awesome," "They're finally being recognized so I'm so happy," "Wow, congratulation so much," "I can't believe it! I am so excited for them!" and "Congrats a million."