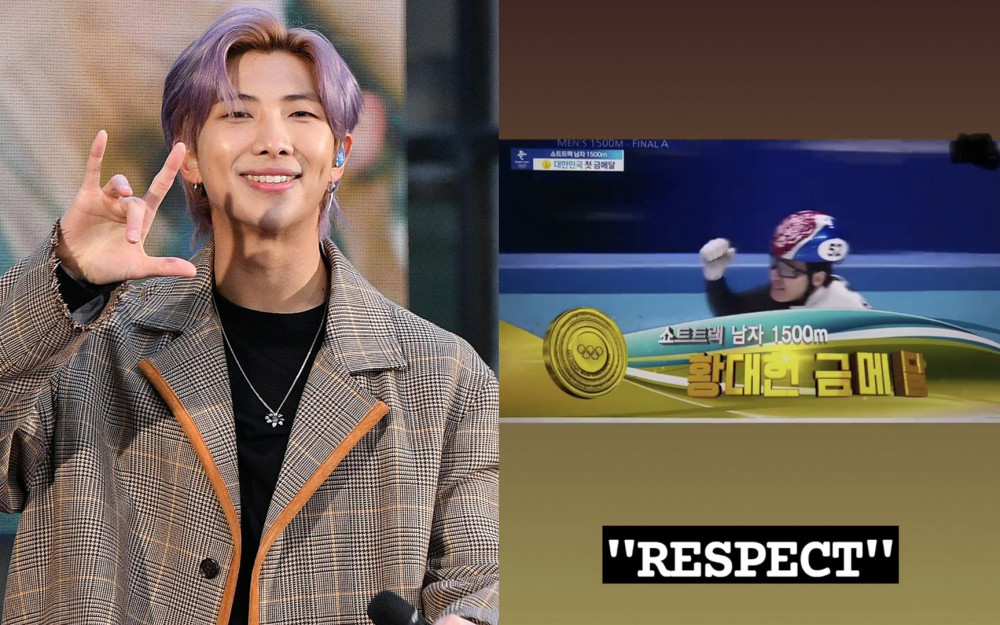 Earlier this week, BTS leader RM received malicious comments from Chinese netizens after showing his support for the Korean national Olympics team.
On February 7, BTS's RM cheered on the Korean short-track skater Hwang Dae Heon and posted an Instagram story video showing he had crossed the finish line first after he was controversially disqualified in the semifinals of the 1,000m short track speedskating event. He posted the short video with the clapping emoticon and the thumbs-up emoticon cheering for the South Korean athlete.
Soon, the Chinese netizens were angered that the idol showed support of the South Korean team and flocked to the official social media account belonging to BTS, leaving hoards of malicious comments directed to RM. Since the BTS members have blocked comments from others whom they don't follow, these Chinese netizens took out their anger on the social media account managed by the agency.
Nevertheless, the BTS leader did not back down or yield to the malicious comments and criticism and continued to show his support for the Korean national team.
On February 9, short track skater Hwang Dae Heon won the men's 1,500m short track speedskating event bringing home a gold medal for South Korea at the Beijing Olympic winter games.
RM shared a clip of the win on his Instagram story with the large caption, "RESPECT." RM continued to show his support for the South Korean team despite the numerous malicious comments from Chinese netizens.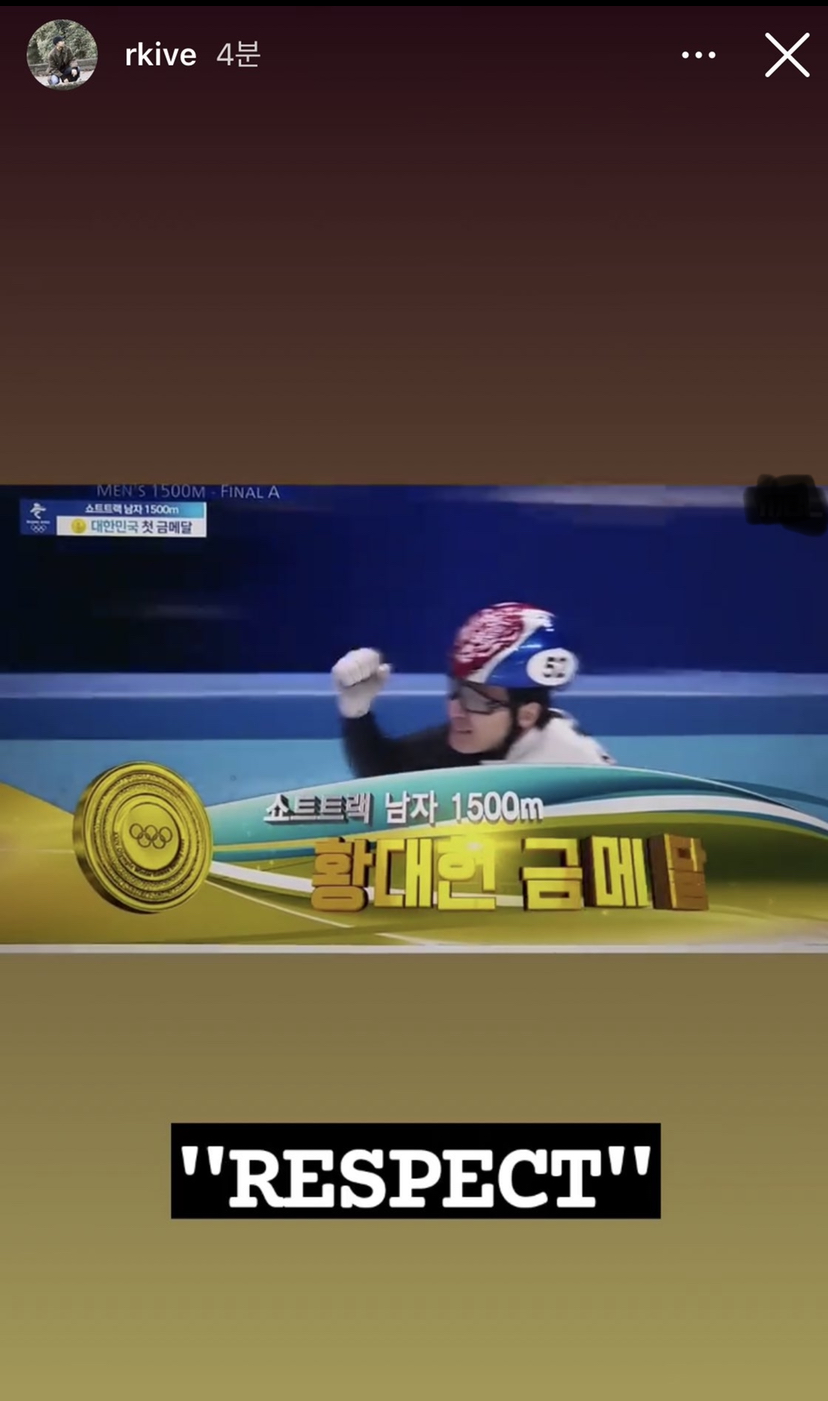 Korean netizens discovered RM's unchanging heart to support South Korea and shared their respect for the idol. They commented, "I find it hilarious how he wrote the word 'Respect' in large capital letters," "RM is the president," "RM's fundamental values are so unchanging I love it," "It means he doesn't look at the malicious comments, lol," "He's so awesome," "To be honest, RM has been showing support for South Korea for a long time but for some weird reason Chinese netizens were having issues with him this time," " I was waiting for this, lol, I show respect for RM," and "I really think RM is so awesome and cool because he looks so strong both physically and mentally. He's good at his job and also really smart. That's why I think he's able to handle the super star life. He's just awesome."