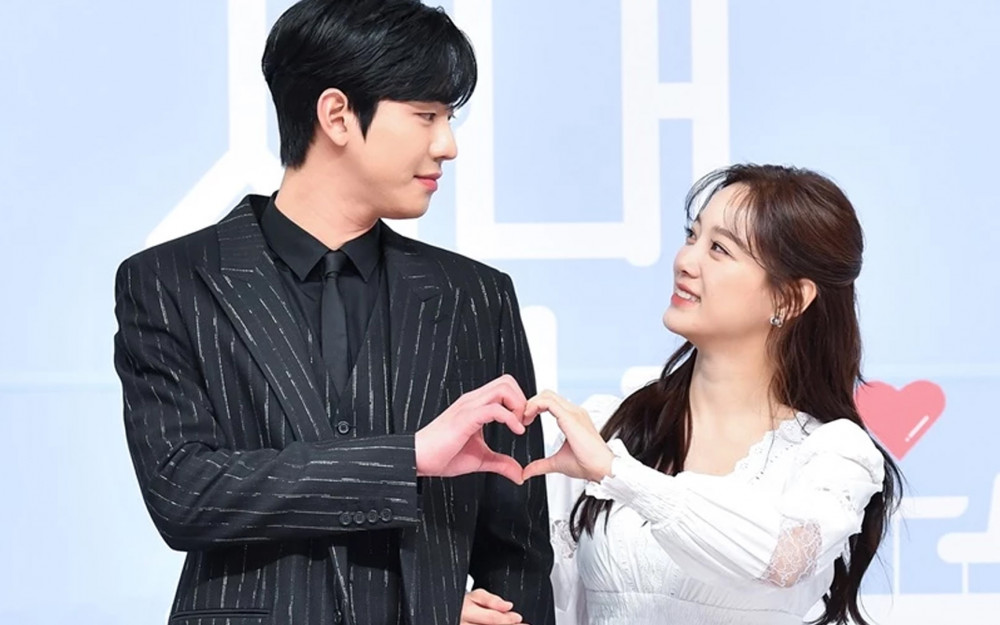 Ahn Hyo Seop and Kim Se Jung have been praised for their amazing on-screen chemistry and showed a sneak peek at the press conference presenting the upcoming drama 'A Business Proposal.'

On February 25, a press conference for the new SBS drama 'A Business Proposal' was held online. Director Park Seon Ho and actors Ahn Hyo Seop, Kim Se Jung, Kim Min Kyu, and Seol In Ah joined the conference to share various things about this upcoming drama.

On this day, Ahn Hyo Seop introduced himself and said, "I took on the role of Kang Tae Moo, the CEO of a third-generation food company. He is cold-hearted and arrogant on the outside but he still has the innocence of a boy on the inside."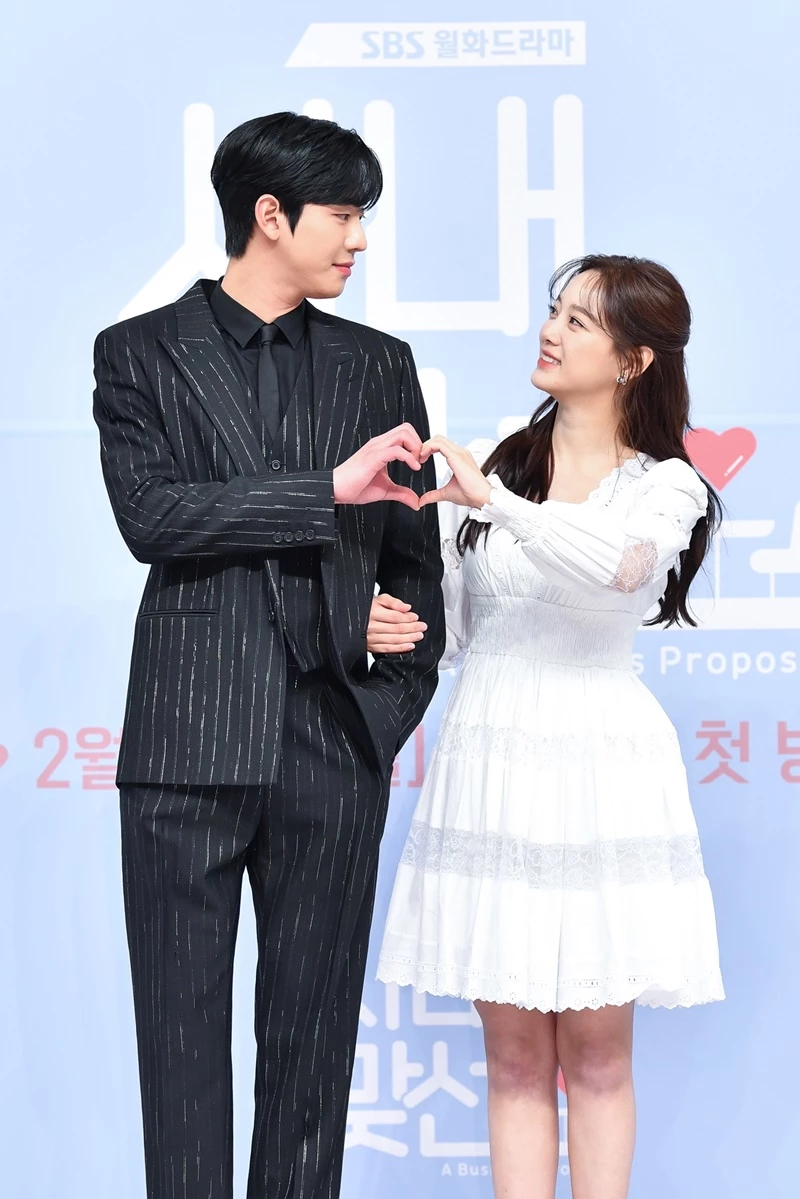 Kim Se Jung took on the role of Shin Ha Ri, a researcher at the food company. She explained, "She is a character who loves food and loves to eat. The drama unfolds when Shin Ha Ri goes on a blind date and meets Kang Tae Moo, the CEO of her company."
Shin Ha Ri actually goes on the blind date after being asked by her friend Jin Young Seo (played by Seol In Ah). There is where she meets her boss, and they even begin dating under a contract.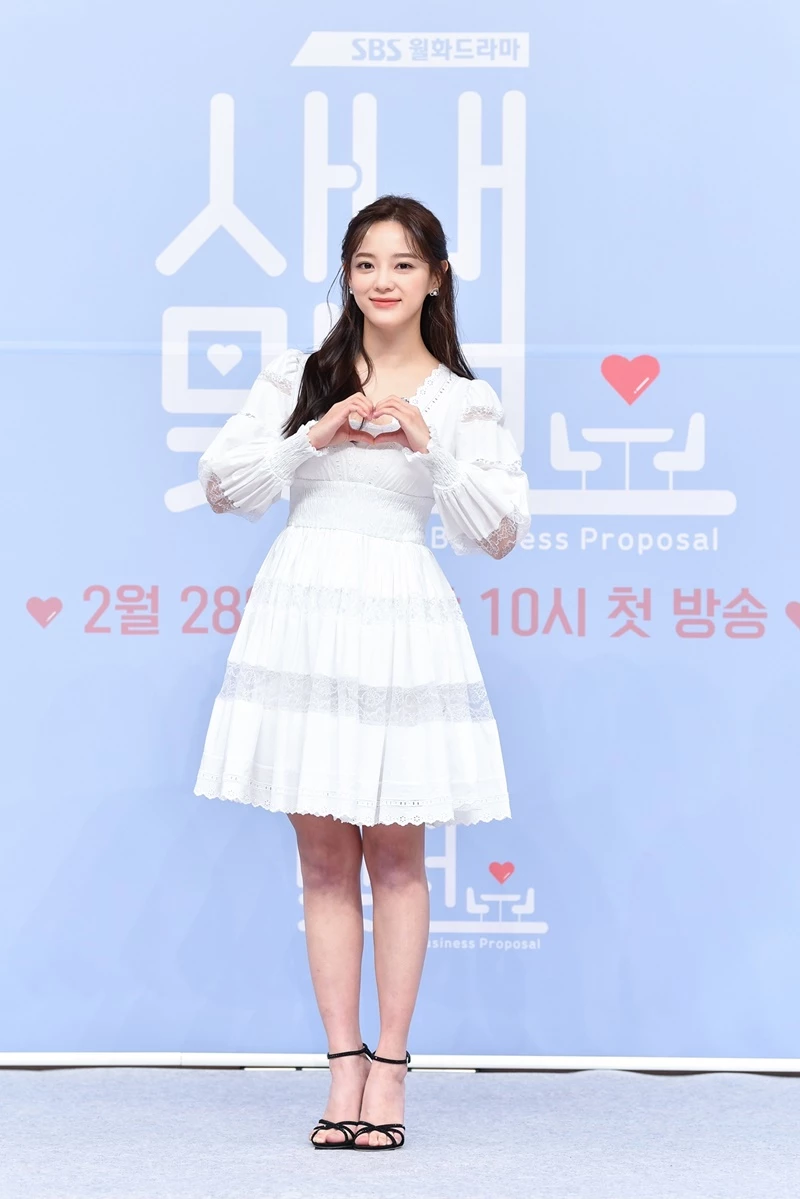 Ahn Hyo Seop shared his experiences while working with Kim Se Joon and stated, "If I were to compliment Kim Se Jung, there are so many, but most of all, she's more bright and bubbly than I imagined. She is someone who is always smiling and sharing positive energy. I am also someone who likes to be positive so I think that caused a synergy. She acts very well and is diligent. She is the best partner."
He continued to say, "Kim Se Jung's first impression is what everything is thinking. She is bright and positive and is a beautiful person. Not only on the outside but I felt that she is just a lovely person."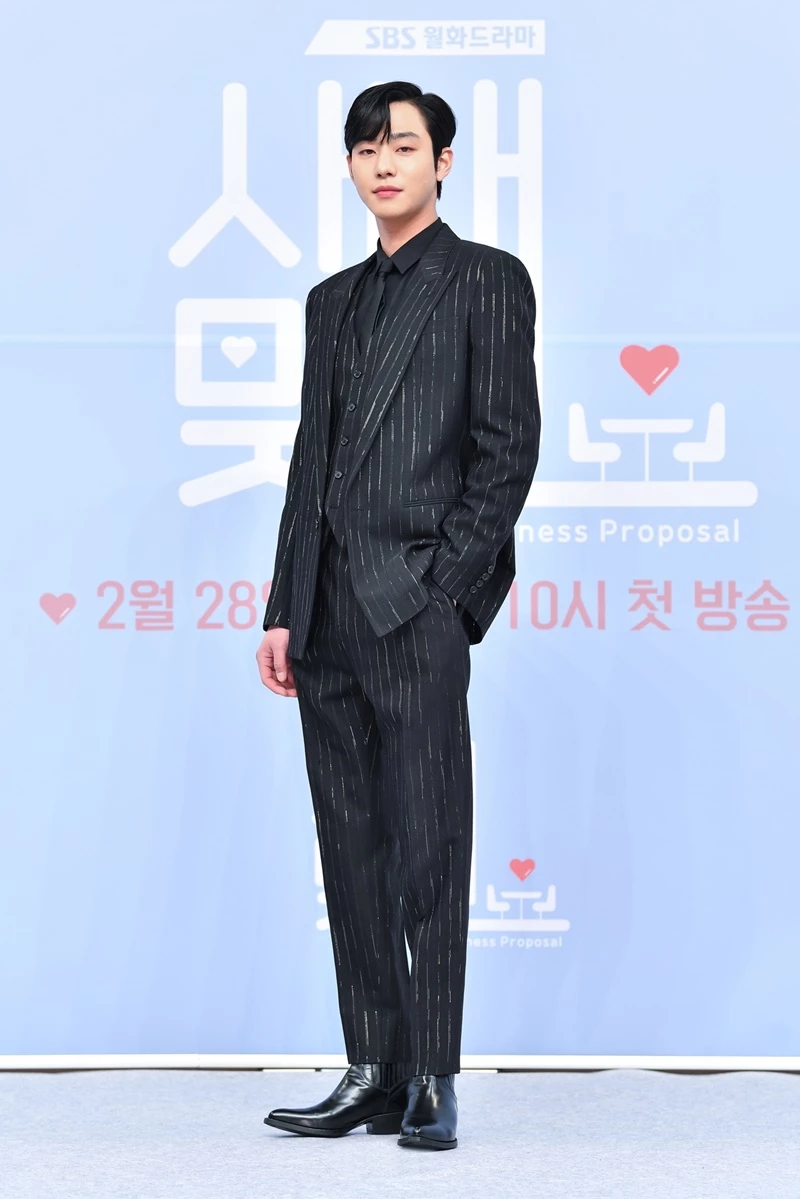 In response, Kim Se Jung also explained, "I felt the same way. Actor Ahn Hyo Seop is very positive and he says 'let's be devoted to the present and do the best in what is given' a lot. There were many times when we had to spend the night and a lot of difficult times and every time, he would create positive energy so we were really happy."

Meanwhile, the SBS drama 'A Business Proposal' is based on the Webtoon of the same title and will be airing the first episode on February 28 at 10 PM.