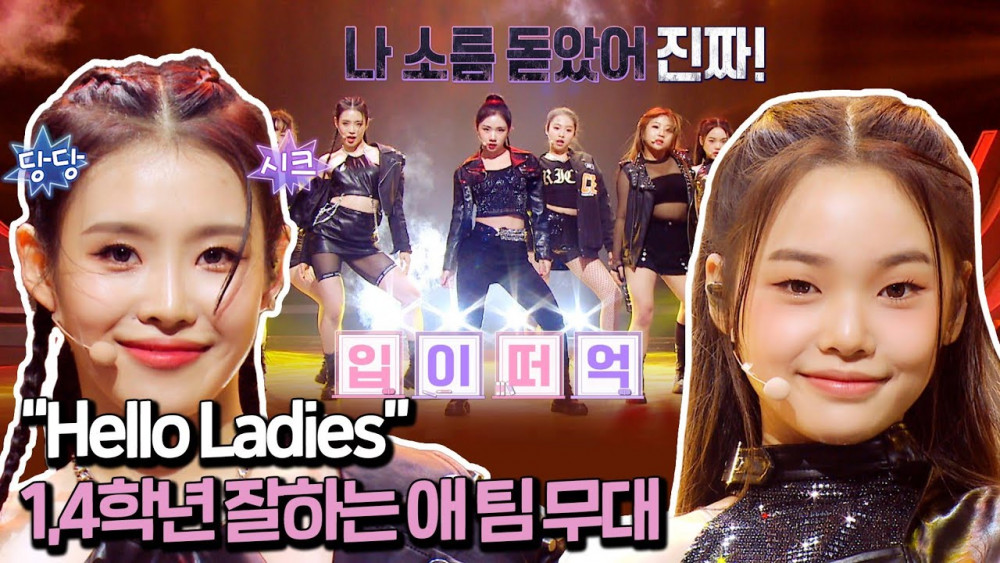 'My Teenage Girl' has been the main subject of everyone's conversations! Packed to the brim with talented soon-to-be idols, this show has repeatedly given us some incredible covers to enjoy! Available exclusively on Naver NOW, the global K-Pop girl group audition program, "My Teenage Girl," has been made available to enjoy with extended footage you won't be able to see anywhere else! Wondering if you can watch some highlights before you dive into the show? Here are ten covers from the show that blew us away!
10. How You Like That (orig: BLACKPINK) & Why Not (orig: LOONA)

As the 'first years' go to make their debut on the show, they opt to do some energetic and lively covers of BLACKPINK and LOONA. Watch these rookies master the difficulties of "How You Like That" and "Why Not" as they work together to succeed on the program. Spunky and full of youthful vigor, these first years tear these songs up!
9. Bam (orig. GFriend) & Uh-Oh (orig. (G)I-DLE)
The fourth years put forth their best girly sides to capture the various sides of femininity that GFriend and (G)-IDLE embody. Debut groups were selected from this performance as many of these older contestants proved they were ready to move forward. We can see why! They sound amazing!
8. BOSS RICH (orig. DOJACAT – BOSS BITCH) - 3rd & 4th-year position battle RAP edition

No formation reality shows are complete without some talented rappers bringing the heat! Rather than cover a K-Pop song, the third and fourth-year positions opted for a Rap battle with a reworked rendition of DOJA CAT's "Boss Bitch", instead calling it "Boss Rich." A legendary stage made with YG practice experience, these third and fourth-year rappers are truly idols to watch!
7. Next Level (orig. aespa)
The battle for best All-Rounder is one of My Teenage Girl's best points. As the show features all their strongest aces, we notice that each contestant brings their own flair that could rival Giselle, Ningning, Karina, and Winter of aespa! Look out for this one specifically!
6. Money (orig: Lisa) - 2nd-year position battle all-rounder

These second years won't let the fourth years have all the fun! This LISA cover was done as part of the second-year all-rounder selection process, and it's a cover that we think would make LISA proud.
5. LIKEY (orig: TWICE) & HIP (orig: MAMAMOO) - 3rd grade debut group selection

While competing for debut group selection, third years competed in units that covered "Likey" by TWICE and "HIP" by MAMAMOO. Both songs exude K-Pop's signature girl group flair in different ways. Despite the difference in their performance, they both grace the stage with a unique charisma all their own.
4. Decalcomanie (orig: MAMAMOO) - 1st & 2nd year position battle VOCAL edition

These first and second-year trainees went VIRAL after this performance of MAMAMOO's "Decalcomanie." In a battle of vocals, this group became a hot topic on the internet as fans flocked to them to praise the talent they exuded.
3. POWER (orig: LITTLE MIX) - 3rd & 4th-year position competition DANCE edition

This evaluation showed the image of a complete idol group. In particular, Kim Yuyeon, who had been lacking on the episodes prior, really broke through her difficulties to entertain judges and audiences with her true capabilities. Dancers unite for this cover of the UK girl group, Little Mix!
2. Hello Ladies (orig: CL – Hello Bitches) – 1st year vs. 4th year favorite

An epic battle between the fresh and the tenured. An unforgettable stage of first years up against fourth years. A remade version of CL's "Hello Bitches". What doesn't this cover have?
1. Run the world (Original Song: Beyonce)
Both teams presented a high-quality cover stage demonstrating their unwavering live vocals and dance skills. Beyonce is a cardinal classic that is extremely difficult to cover, whether through singing or dancing, let alone both. 'My Teenage Girl' is the perfect mix of the best of both East and West mainstream music, and these cover performances show just that!

YouTube: https://www.youtube.com/channe...
Instagram: https://www.instagram.com/teen...
Twitter: https://twitter.com/Teenage_gi...
[Disclosure: This article is sponsored by NAVER]