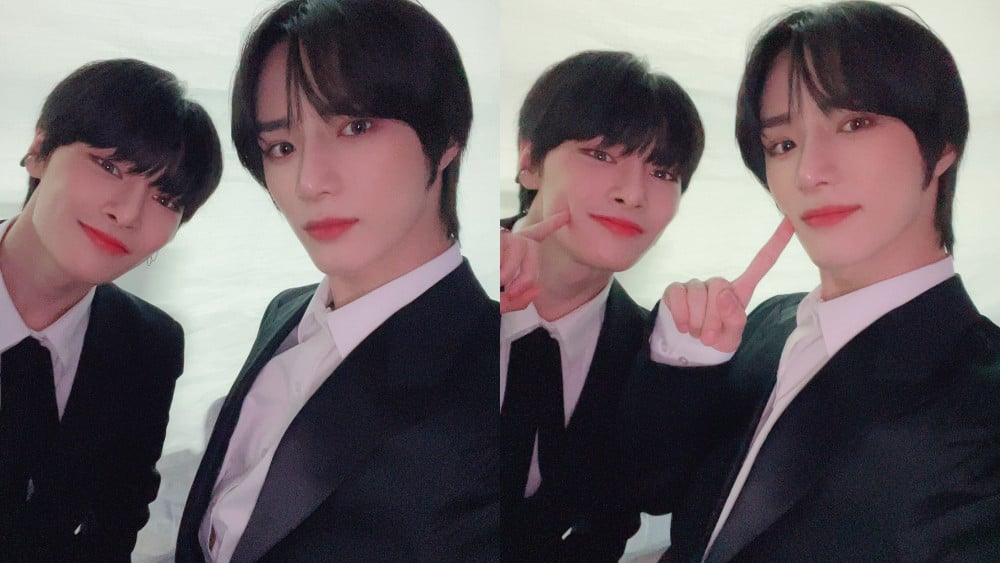 TXT's Beomgyu posted photos of him with Stray Kids' I.N., and fans went crazy!
Beomgyu has shared four photos of him together with I.N. on TXT's official Twitter account with a caption "With 이엔😎👍🏻 #BEOMGYU🧸," both are looking exquisite and ethereal in black suits. The tweet has accumulated over 260,000 likes just after 4 hours of posting it.
Beomgyu and Jeongin (I.N.'s real name) immediately entered the worldwide trends as fans are loving their interaction and found it wholesome.
"Now that we're on it, what if we got an actual Jeongin Beomgyu VLive to see how long can y'all's pain tolerance get until you smash your head on the wall and annihilate yourself."
"You can't deny that Jeongin & Beomgyu's friendship is one of the cutest!"
"Beomgyu and Jeongin in one frame! We finally got their selca, they're so freaking cute."