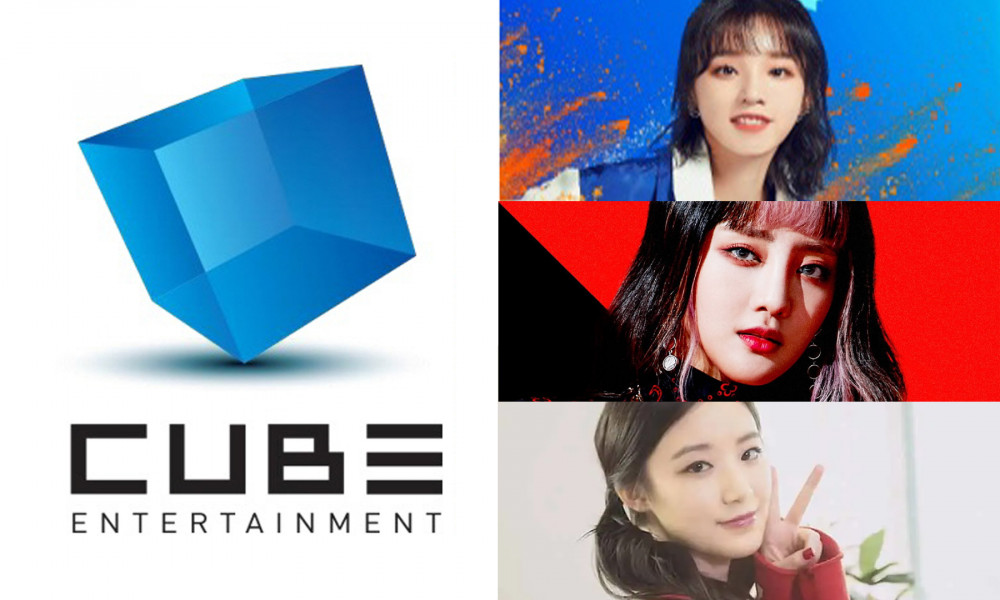 On December 3, there was news that the Korean movie 'Oh! My Gran' would be officially released in China for the first time in six years. With this recent news, there are expectations that China would be lifting the ban on Korean content.
Now, there are many expectations that Cube Entertainment's girl group (G)I-DLE, with Chinese member Yuqi, would be able to make a comeback as a complete group.
According to Cube Entertainment, on December 7, Yuqi stayed in China until recently and released her first digital single, 'A Page,' followed by appearances on Chinese television shows such as 'Stage Boom' and 'Let's Fall In Love Season 3.' She gained much popularity in China as well as globally with her songs "Giant" and "Bonnie & Clyde" entering the top spots on the iTunes K-Pop chart in 10 countries, including the U.S., Canada, and the UK.
Additionally, (G)I-DLE's leader Soyeon is currently a judge and mentor on the survival audition program 'My Teenage Girl,' while member Miyeon is taking on acting and appearing on various entertainment programs. Other foreign members such as Minnie and Shuhua are also taking a break in their respective hometowns in addition to individual promotions in their countries.
A Cube Entertainment official announced that all the foreign members of (G)I-DLE are expected to return to Korea and explained, "After all the members have successfully complete self-quarantine, they will take a break and start working on the next album." With this announcement, many fans are anticipating the group to make a full comeback with all the members soon.