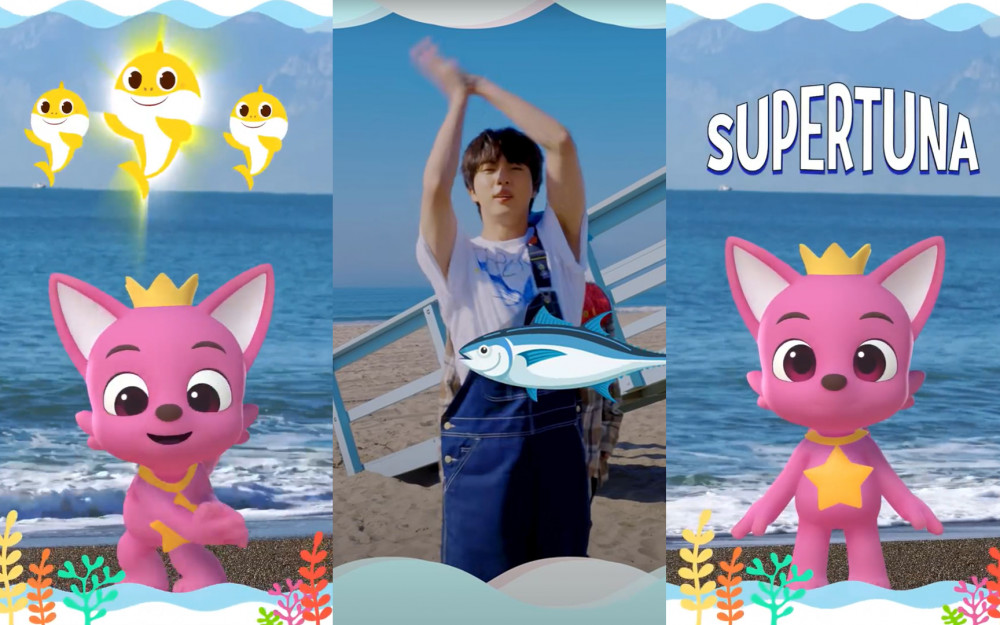 Pinkfong has finally joined the Super Tuna challenge.
Pinkfong is the Korean company behind the creation of the song "Baby Shark," which caused a sensation with its catchy melody and rhythm. The Baby Shark video is the most-watched video with nearly 10 billion views on YouTube and caused everyone to sing this cute song.
On December 22, Pinkfong finally joined 'Super Tuna Challenge' and posted the short clip on its official Twitter account.
Just a few weeks back, BTS's Jin surprised fans by releasing this short song titled "Super Tuna." This catchy song soon caught the attention of many fans and netizens, becoming a quick trend. In fact, soon after the release of this song, fans began the Super Tuna Challenge, where they would follow the dance choreography.