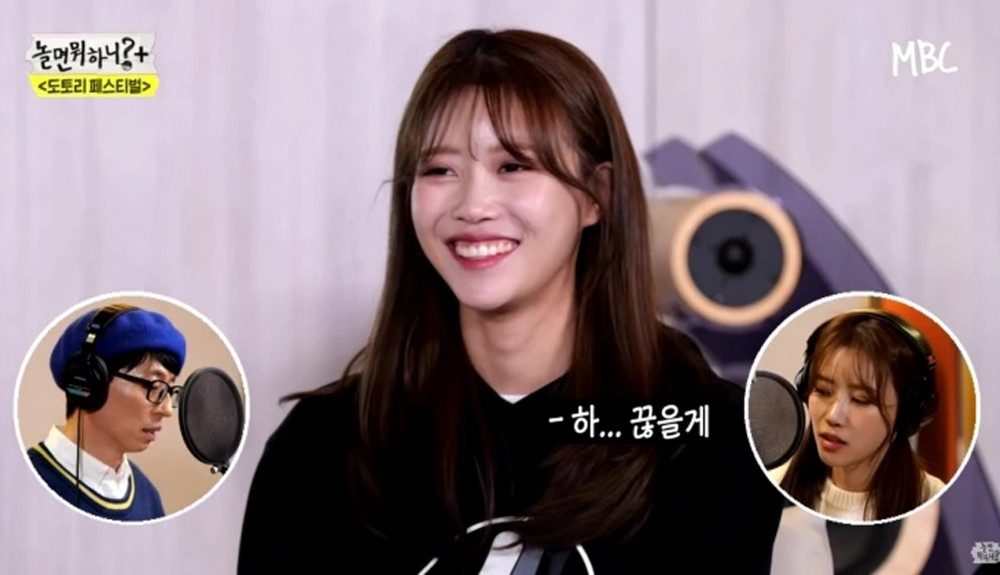 Former Lovelyz member Lee Mi Joo drew attention as she updated new information on her public profile.
On December 22, Lee Mi Joo appeared as a special DJ on SBS Power FM's 'Two O'Clock Escape Cultwo Show.' Recently, Lee Mi Joo garnered attention as she moved to Antenna, home to Yoo Jae Suk. The former Loveylz member is continuing her activities after signing with a new agency.
On this day, DJ Kim Tae Gyun mentioned Lee Mi Joo's updated profile and said, "I enjoy seeing how active you are. I also saw that your profile information on the web also changed. There was a faint change." While they were looking through her updated profile, MC Kim Tae Gyun noticed that the information about her group had also changed and became surprised. Kim Tae Gyun mentioned, "Oh! your group information says you belong to Toyote (The project group from MBC's 'Hang Out With Yoo.')"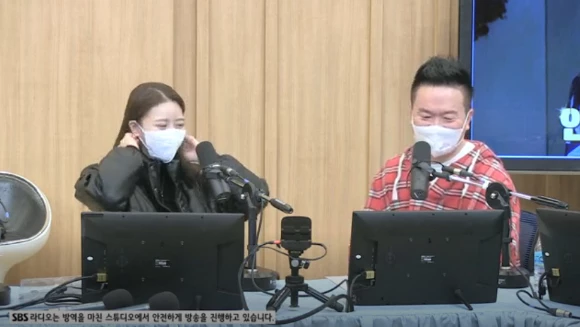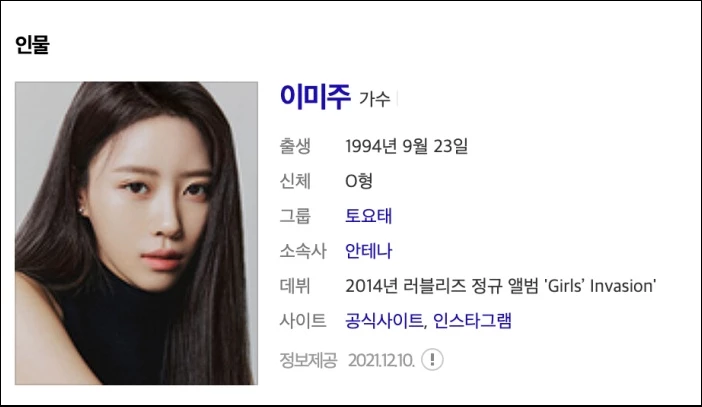 In response, Lee Mi Joo said, "They treat me very well. They (Yoo Jae Suk and Haha) treat me better because I'm the youngest member," and expressed her gratitude. Additionally, Lee Mi Joo said, "If you invite us to 'Cultwo Show' we'll appear. We released a song so we will show you our first performance here."
Meanwhile, Lee Mi Joo made her debut in 2014 with the girl group Lovelyz. Lee Mi Joo's profile always had the group Lovelyz on her profile information until recently. However, Lovelyz surprised fans and netizens as they announced the group would be disbanding after the contract had expired.
Toyote is a project group created through the MBC entertainment program 'Hang Out With Yoo.' The group consists of the members Yoo Jae Suk, Haha, and Lee Mi Joo. They had recently released the track "Still I Love You" and are receiving much love from their fans.