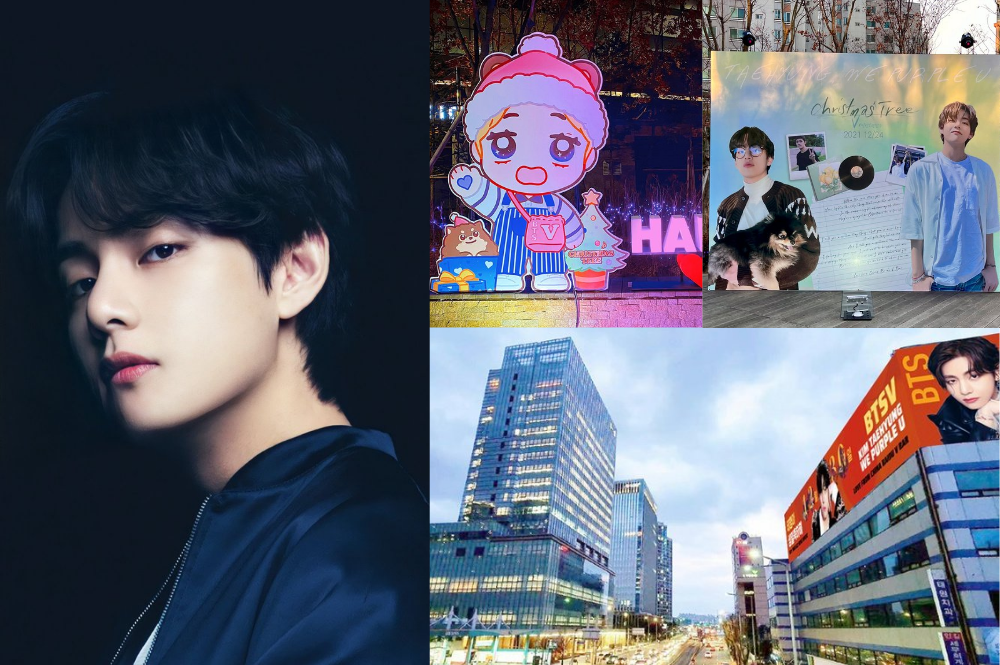 Korean fanbase 'V INSIDE' and Chinese fanbase 'China Baidu V Bar' have announced projects surrounding the HYBE building for the upcoming birthday of Kim Taehyung, aka V.

The unique location ensures the ads and projects will be seen by BTS members, HYBE employees, media, fans, and passers-by.
Here are some of the projects that have been announced:


Outdoor building advertisement right opposite HYBE building. It is the only enormous billboard near HYBE which can be seen from all roads, buses, and underway stops.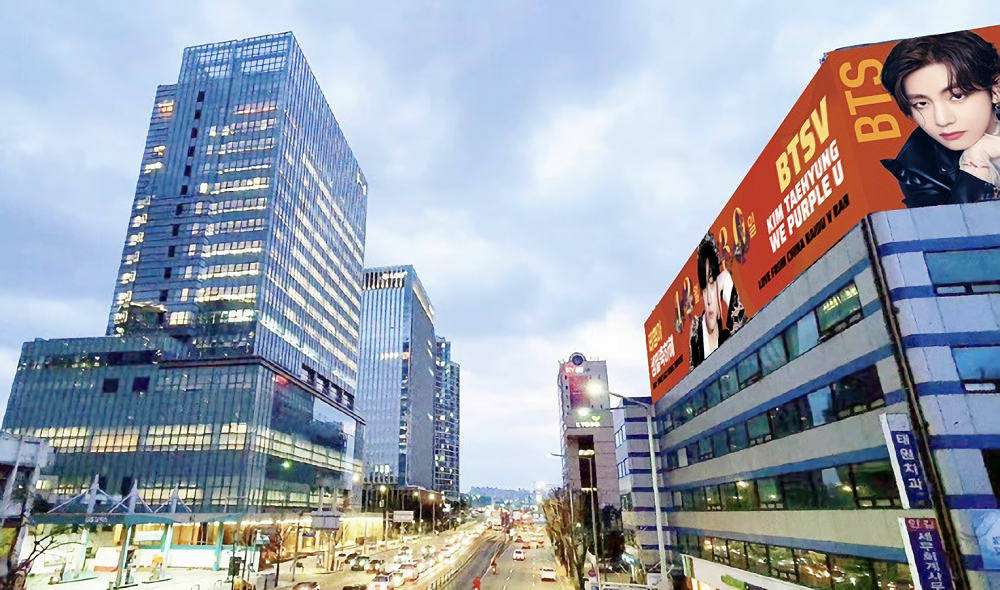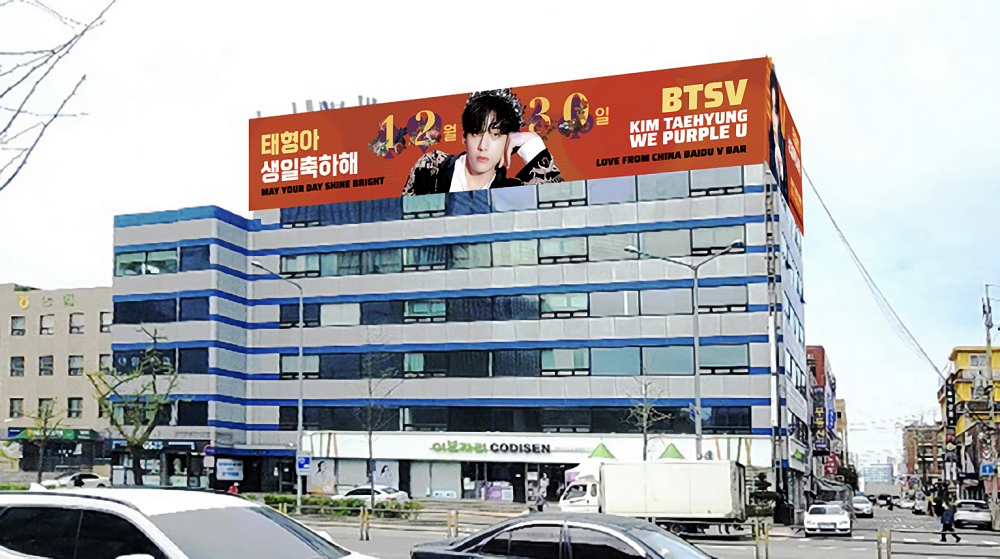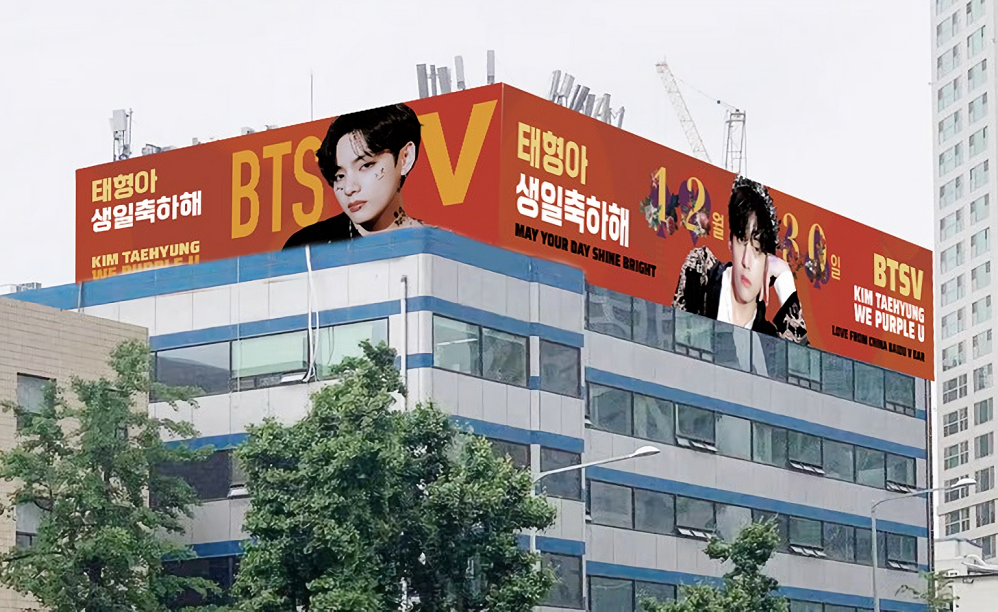 Birthday sculpture and photo zone installation next to HYBE building.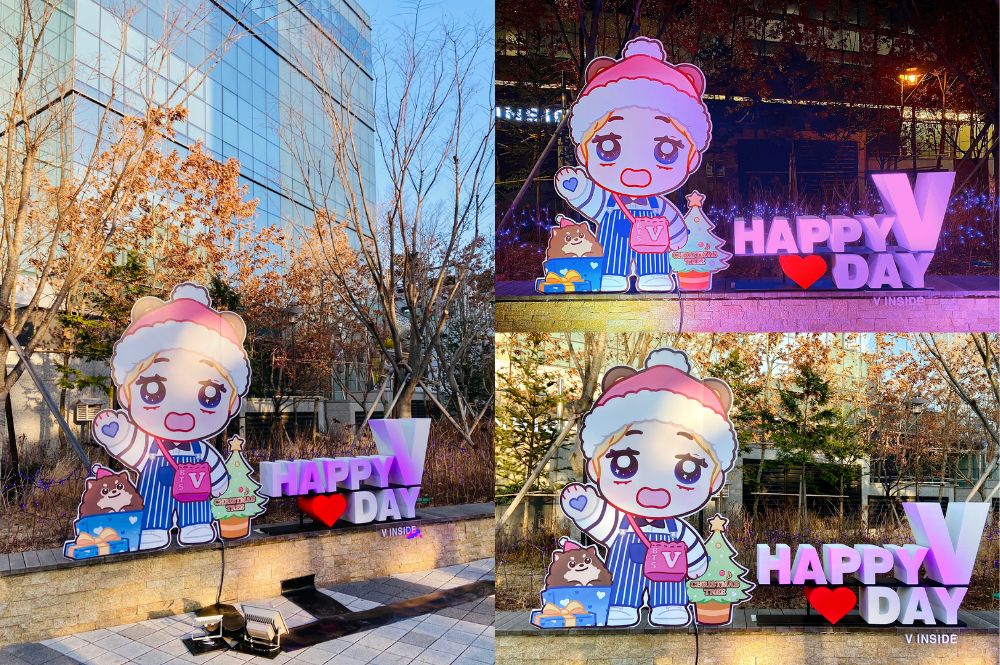 HYBE garden show featuring Taehyung's 1st solo song 'Scenery' and newest OST 'Our Summer.' This is also the 1st-time that the garden near HYBE gave the authorization to use their space.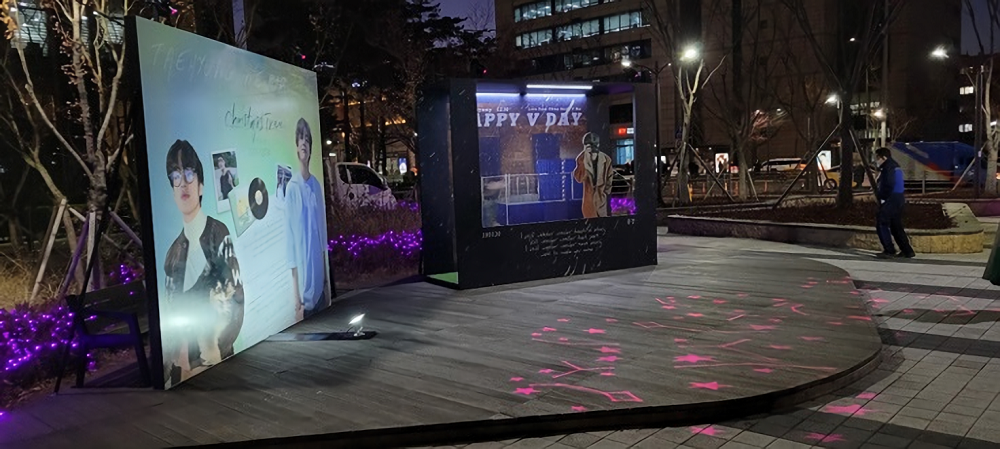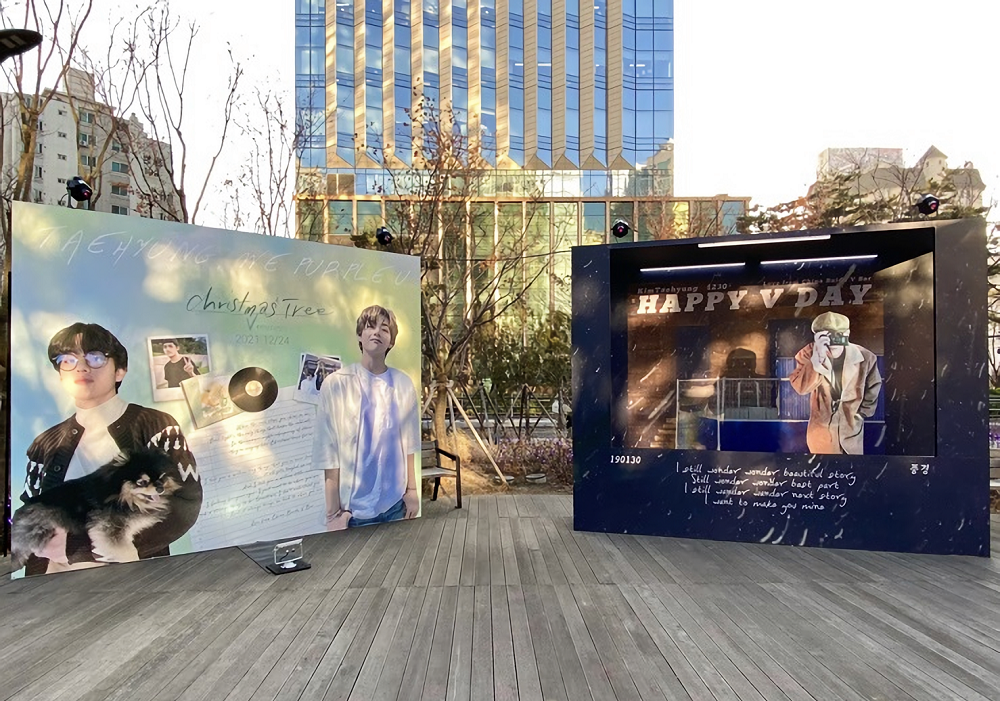 Bus stations in front of the HYBE building will be filled with audio and LED videos of Taehyung.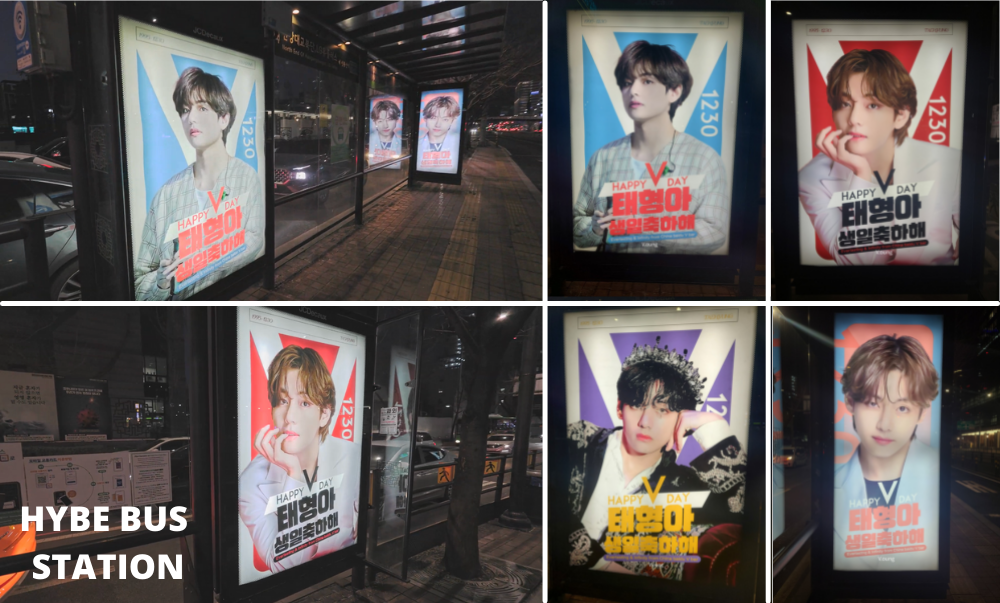 Fan cafe event located near HYBE building at the Marine Coffee.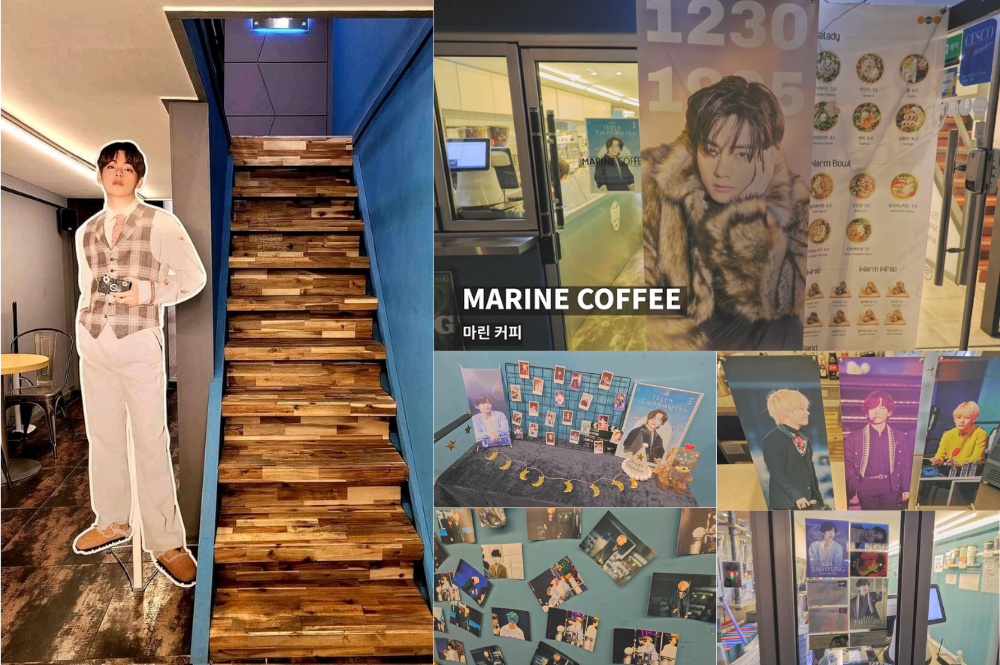 Check out the video showing all projects:
More details on the projects here: