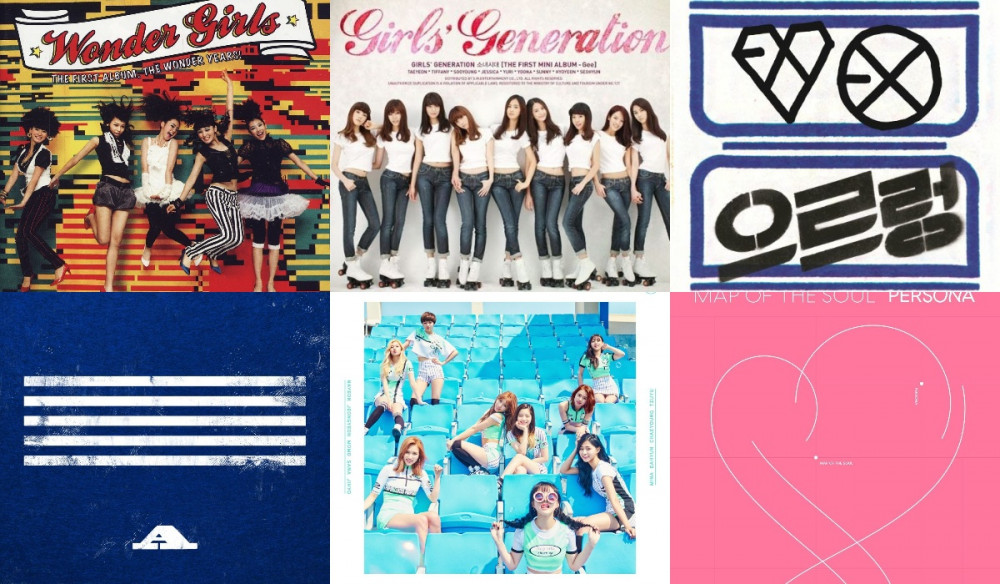 What is the first idol song that comes to mind when you think of each year from 2007 to 2020?

On December 10th, netizens gathered at an online community forum to discuss which idol song is the most representative song for each of these years from 2007 to 2020. The original poster's list is as follows:
2007- Wonder Girls' "Tell Me"
2008- Big Bang's "Haru Haru"
2009- Grils' Generation's "Gee"
2010- miss A's "Bad Girl Good Girl"
2011- T-ara's "Roly-Poly"
2012- SISTAR's "Alone"
2013- EXO's "Growl"
2014- Taeyang's "Eyes, Nose, Lips"
2015- Big Bang's "Bang Bang Bang"
2016- TWICE's "Cheer Up"
2017- Red Velvet's "Red Flavor"
2018- iKon's "LOVE SCENARIO"
2019- BTS's "Boy With Luv"
2020- BTS's "Dynamite"
Netizens shared their thoughts regarding the list: "2020 should be Zico's 'Any Song'. It was the number one on Melon for the year 2020 and he is an idol too."
"2018 should be BLACKPINK's 'DDU-DU DDU-DU'"
"2017 should definitely be Wanna One's 'Pick Me' or 'Energetic'"
"2013 should be A Pink's 'NoNoNo'"
What are your thoughts?