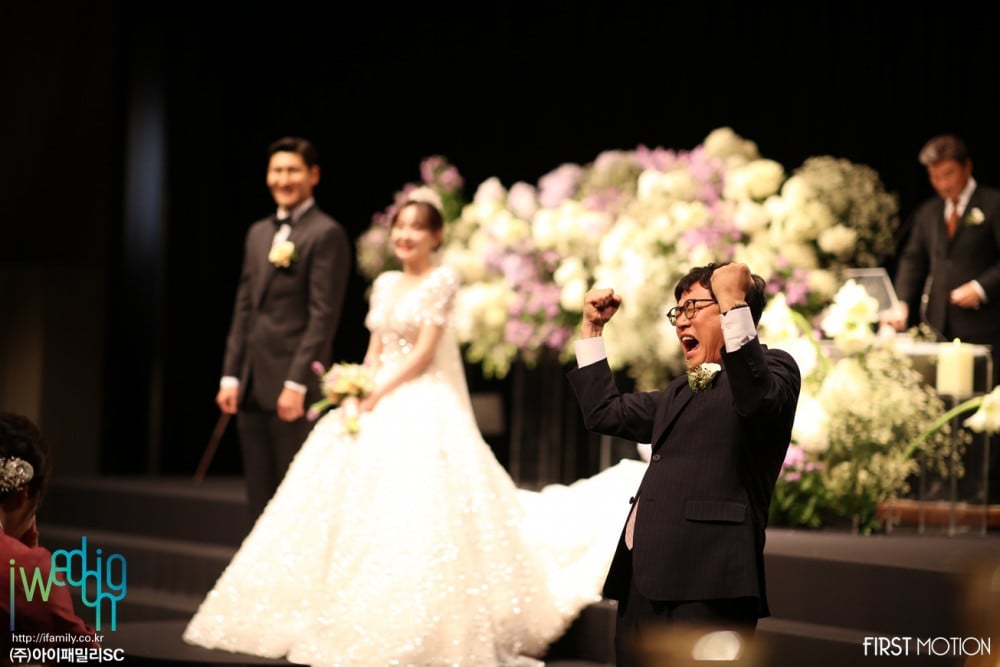 Veteran comedian Lee Kyung Kyu's daughter actress Lee Ye Rim has tied the knot with soccer player Kim Young Chan.
On December 11th, actress Lee Ye Rim and athlete Kim Young Chan tied the knot after dating for 4 years. While the ceremony was held in private following the government guidelines due to COVID-19, many celebrity guests attended to celebrate the new beginning of the couple.
Lee Ye Rim commented, "Thank you to everyone who could come and celebrate despite the ongoing pandemic, and we will live a happy life as to your blessings."
Congratulations to the newlyweds!