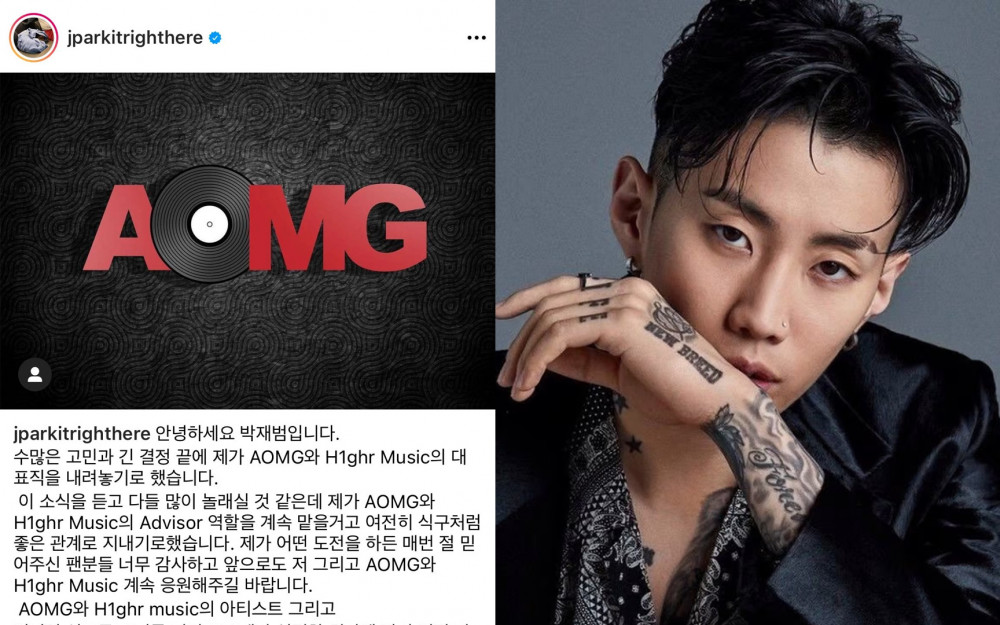 Earlier today, Jay Park addressed his fans with a heartfelt letter, announcing his intention to step down as CEO of AOMG and H1GHR MUSIC.

In his letter, Jay Park expressed his sincere gratitude toward his fans as well as all artists and staff under both labels. AOMG was previously founded by Jay Park back in 2013, while H1GHR MUSIC Records was co-founded by Jay Park and producer Cha Cha Malone in 2017.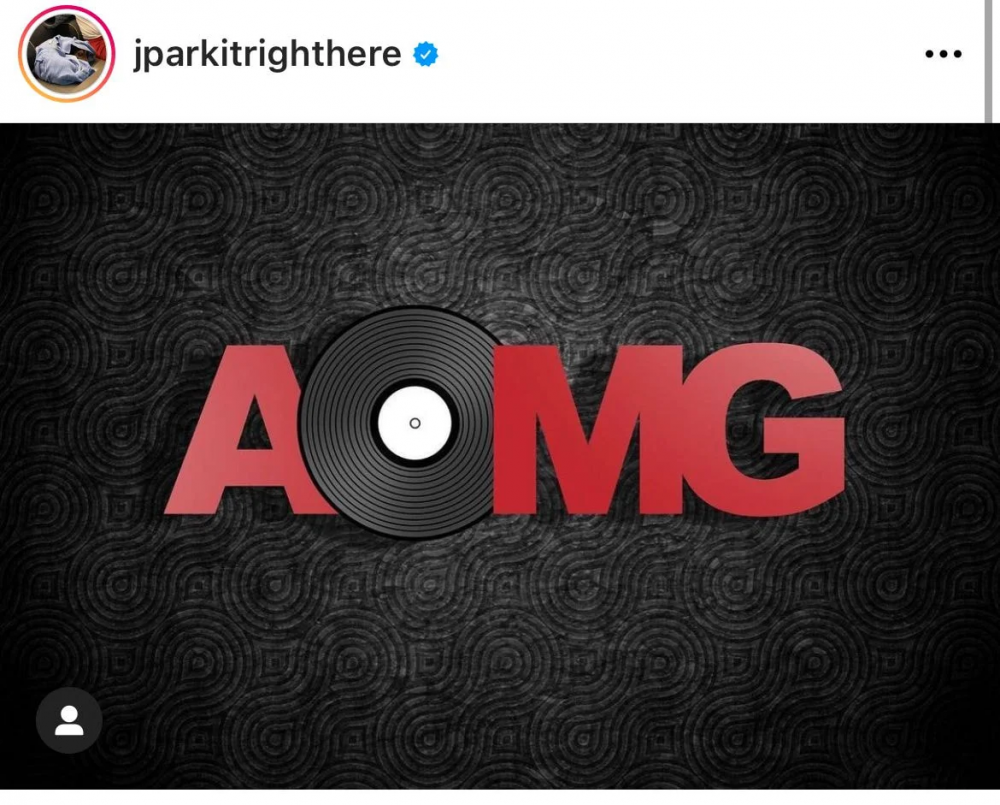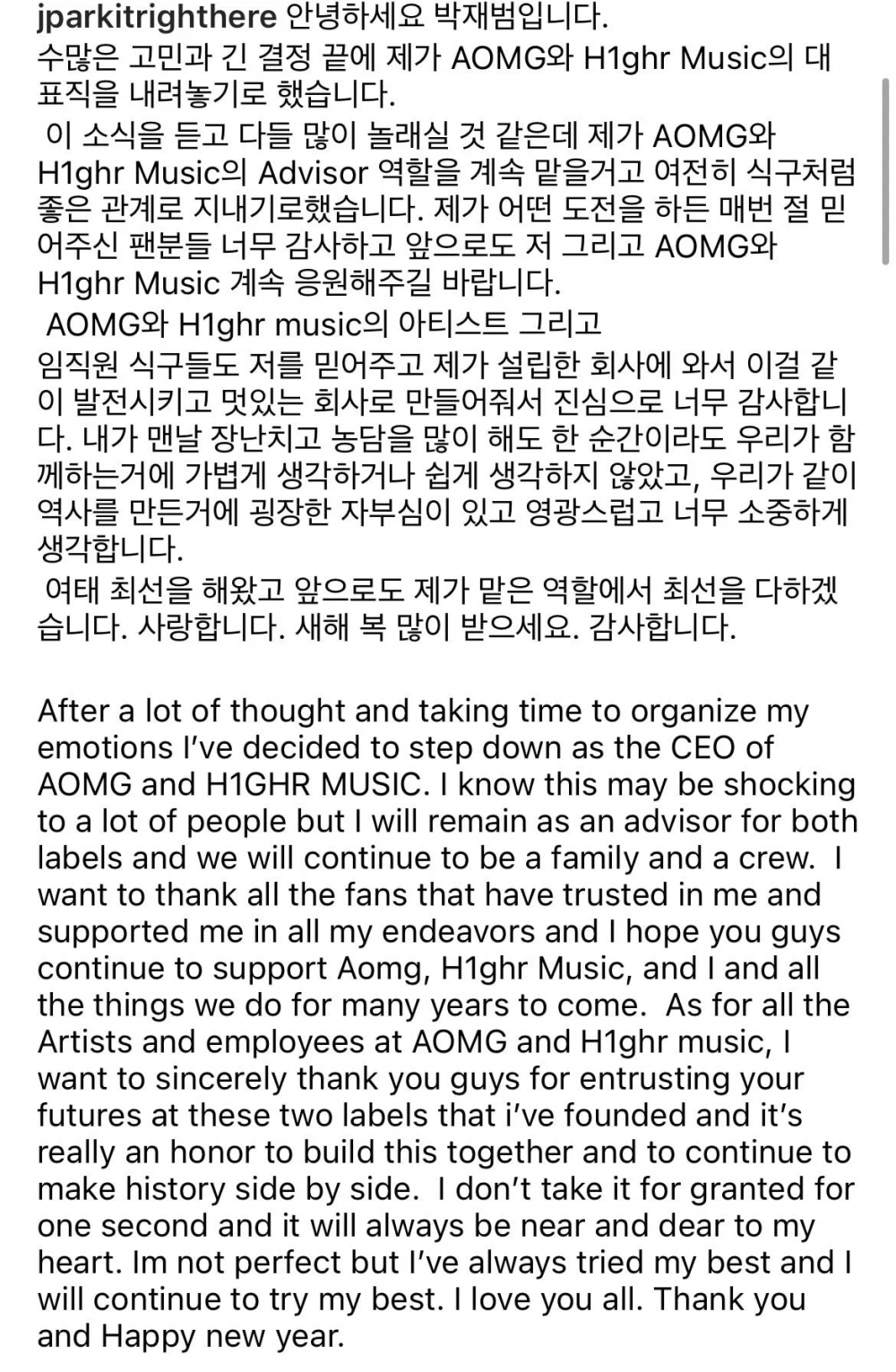 Jay Park wrote, "After a lot of thought and taking time to organize my emotions I've decided to step down as the CEO of AOMG and H1GHR MUSIC. I know this may be shocking to a lot of people but I will remain as an advisor for both labels and we will continue to be a family and a crew. I want to thank all the fans that have trusted in me and supported me in all my endeavors and I hope you guys continue to support AOMG and H1GHR MUSIC, I want to sincerely thank you guys for entrusting your futures at these two labels that I've founded and it's really an honor to build this together and to continue to make history side by side. I don't take it for granted for one second and it will always be near and dear to my heart. I'm not perfect but I've always tried my best and I will continue to try my best. I love you all. Thank you and Happy new year."

After the surprising announcement, many netizens and fans alike gathered in an online community to express their reaction. Many were worried that Jay Park was preparing for his retirement and hoped that Jay Park will continue in his music career despite stepping down. Netizens commented, "Oh wow," "This is such a big surprise," "I hope he's not getting to retire," "It's okay if he takes a long break as long as he doesn't retire," "Yeah Jay Park needs a break, he's been working so hard," "As long as he's not retiring," "I want to see him often," and "He can take a break. He needs it."