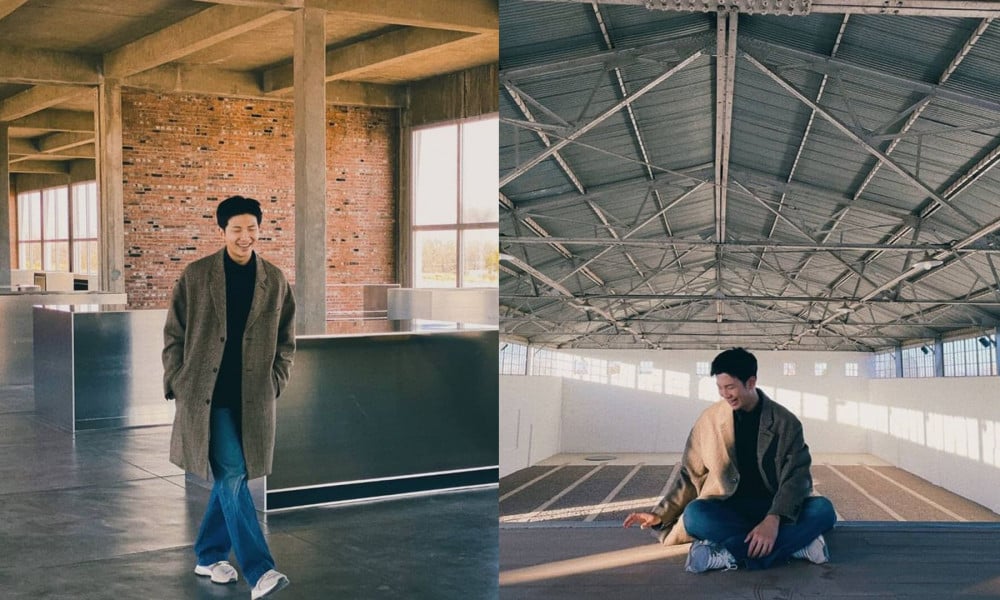 On December 6, HYBE announced that BTS will be taking its second long-term break to recharge after a packed year.
While Jin, Jimin, and Jungkook safely returned to Korea, the other four members - RM, Suga, J-Hope, and V - remained in the United States as they decided to enjoy their break overseas for a bit longer.
On December 7, RM excited fans as he uploaded various photos on his newly opened Instagram account and revealed that he was in Texas visiting The Chinati Foundation, a contemporary art museum located in Marfa, Texas.
RM has been long known to be an art enthusiast as he owns a few collections himself. He has shown his interest to his fans as he visited various art museums during his break while being on tour in multiple countries.
Once again, the global K-pop act's leader shared his love for the arts by visiting the 340 acres contemporary art museum that encompasses its own unique vibe.

After seeing RM in Texas, many fans took to other social media platforms such as Twitter to share their excitement.