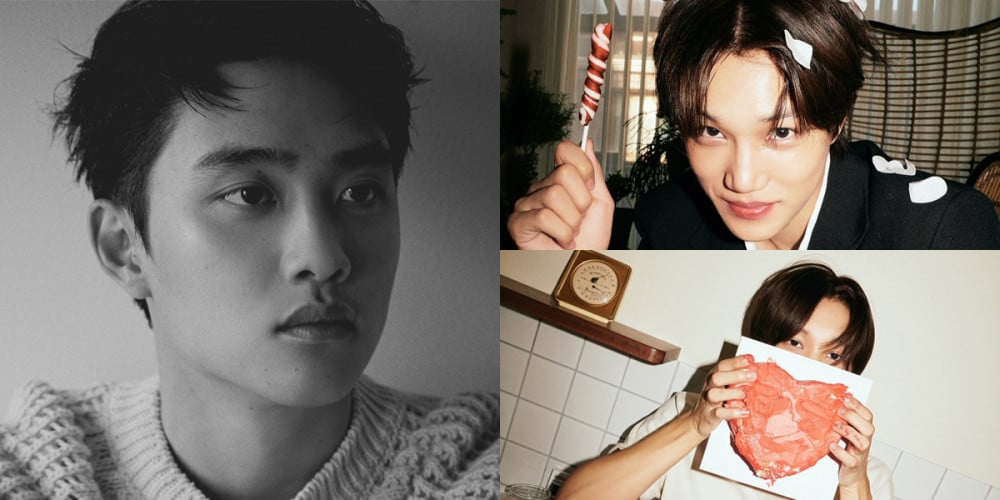 On December 1, EXO's Kai appeared as a guest on the MBC FM4U radio program, 'Kim Shin Young's Noon Song of Hope', in light of his solo comeback!

On this day, Kai described his latest title track "Peaches" as a "cute and lovely" song. In addition to introducing his comeback album to radio listeners, Kai also played a speed quiz game, where he answered funny questions about his EXO members!
First, Kai was asked to choose between "Seven 30-year old Baekhyuns" or "One 7-year old Baekhyun". Kai chose the 7-year old Baekhyun, and reasoned, "Whether he's 30-years old or 7-years old, there's not much of a difference. But if there are seven of them, I can't control them, they'll control me."
Next, the choices were "Sehun as my dad" or "Sehun as my son". Kai said, "I pick Sehun as my dad. He is a reliable member. But if my son were Sehun, or even if my son were any of the EXO members, I would be a super worrisome dad. I would be overly protective. My son is so handsome and great, so I wouldn't want him to become tainted by the outside world. I'd turn into the dad from 'Taken'."


While discussing another question, Kai coined Baekhyun and D.O. as the members he receives a lot of feedback from. Kai then revealed, "Yesterday, I got a text message from D.O. hyung. He sent me my own concept photo. At first, I saw that he sent me the picture, so I thought he would say that I looked good. But then, he was like, 'What... is this. Jong In. This is not the Jong In I know.'"
Kai continued, "There are two versions of my album, the 'Peaches' version and the 'Kisses' version. He was talking about the 'Kisses' version. So I showed him the 'Peaches' version photos, and he said, 'This is right. This is the right concept for you. This looks good'."