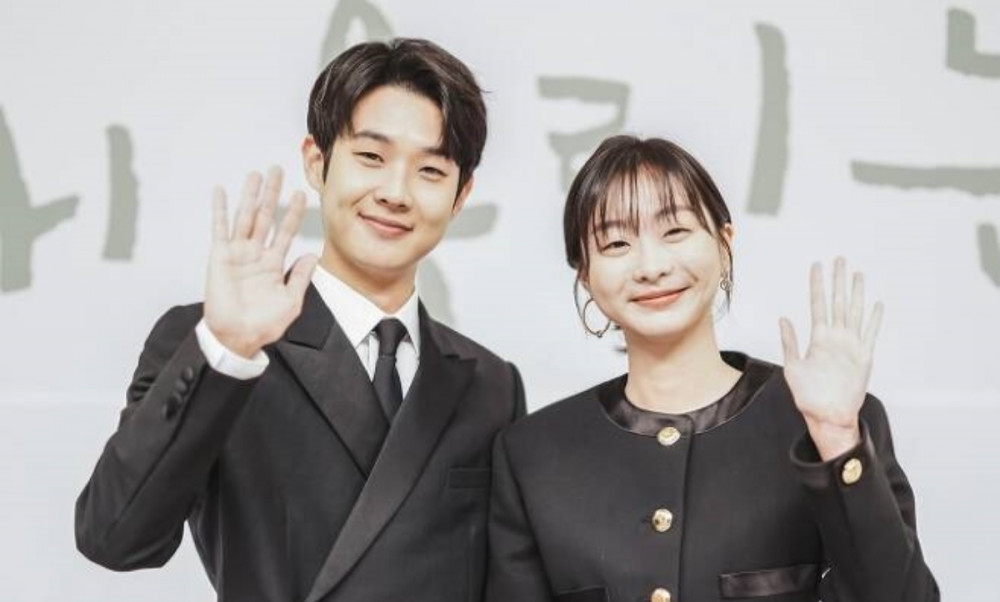 On the afternoon of December 1 KST, the press conference for the new SBS drama 'Our Beloved Summer' took place. Here, Choi Woo Sik, Kim Da Mi, Kim Sung Chul, Noh Jeong Eui, as well as director Kim Yoon Jin attended the event. 'Our Beloved Summer' depicts the story of two past lovers who reunite through a documentary after ten years. Notably, Choi Woo Sik and Kim Da Mi drew attention with their reunion after three years, following their film 'The Witch: Part 1. The Subversion'.

Director Kim Yoon Jin stated, "I was confident that the two [Choi Woo Sik and Kim Da Mi] would excel beyond my expectations when playing their roles as Choi Woong and Kook Yeon Soo." Kim Da Mi and Choi Woo Sik then revealed that despite the three year gap, "It felt as if we consistently had been acting together."

'Our Beloved Summer' will premiere on December 6 at 10PM KST.