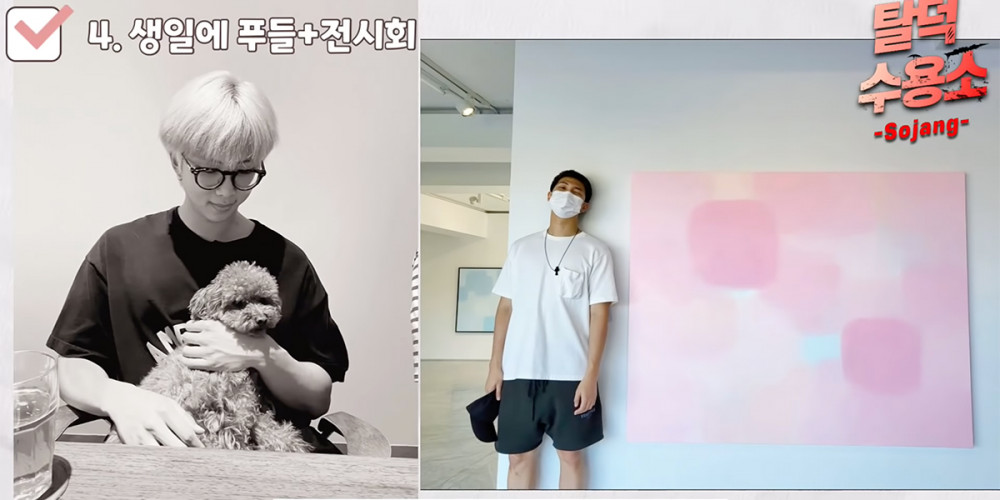 On December 30, a controversial YouTube channel which previously raised dating rumors about BTS members Jungkook and V once again posted a new video, claiming that BTS member RM was also currently dating.
Previously, this particular YouTube channel made headlines after speculating that BTS member Jungkook was dating actress Lee Yoo Bi. The channel then went on to raise 'Lovestagram' rumors about BTS member V. In response to this YouTuber's activities, Big Hit Music released a statement of warning against spreaders of false rumors earlier this week.
However, the YouTube channel has now returned with alleged 'Lovestagram' evidence that BTS's RM is dating a chaebol non-celebrity.
The YouTuber claimed that the key piece of evidence surfaced on RM's birthday in September, when he uploaded a set of photos via Twitter as he thanked fans for the birthday wishes.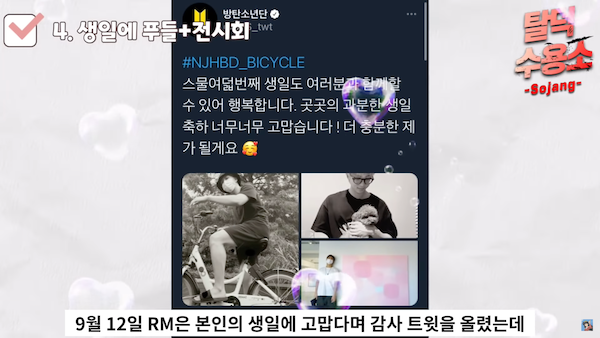 According to the YouTube channel's claims, RM posted a photo posing in front of a piece of art at the PKM gallery, a gallery which this female non-celebrity also tagged in one of her Instagram posts along with the caption, "...just the two of us." Based on the two SNS posts, the YouTuber speculated that RM and the female non-celebrity "enjoyed a date at the gallery".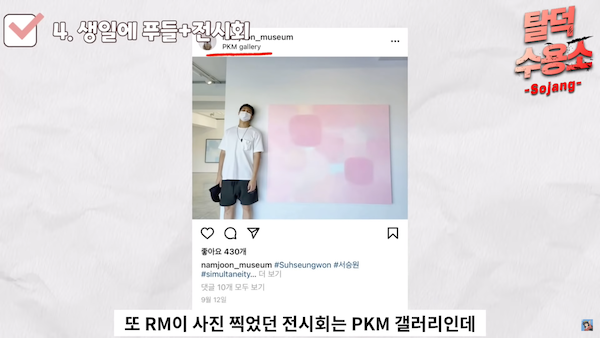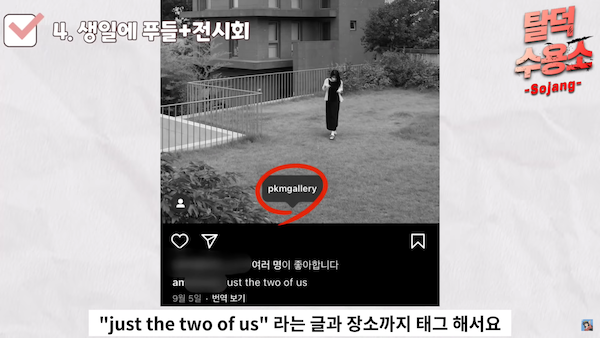 Another photo showed RM posing with a never-before-seen poodle in black and white, leading many fans to ask, "Who is that poodle?".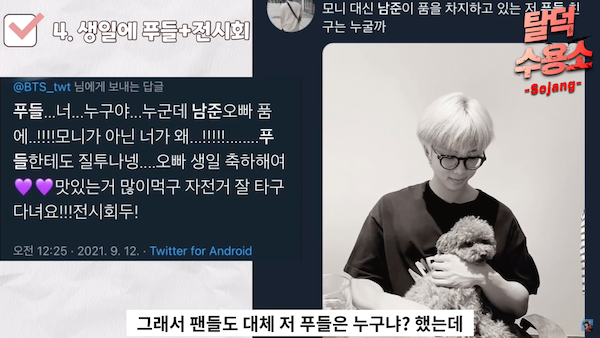 According to the YouTuber, the poodle belongs to the female non-celebrity SNS user mentioned above.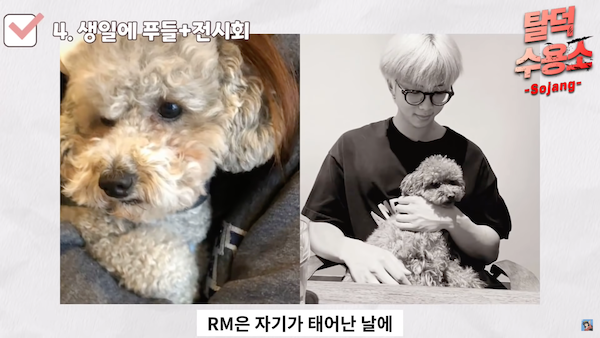 Furthermore, the YouTube channel claimed that the female non-celebrity often posts Instagram updates of hotel rooms, and raised speculations that she and RM "met up at hotels often for dates". In one past SNS post, the female non-celebrity shared a photo showing hands belonging to a male, which, according to the YouTube accuser, belong to RM.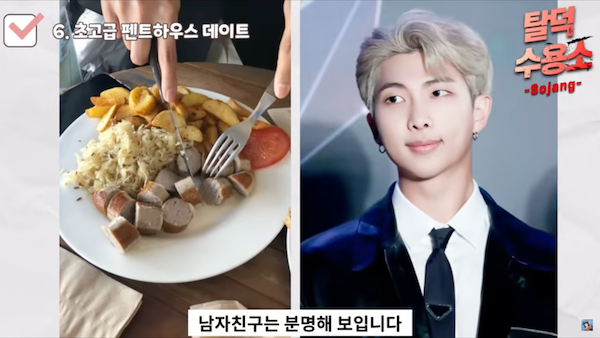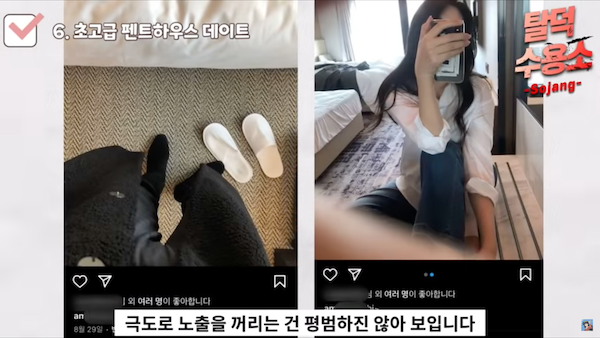 You can find the full clip posted by the YouTube channel 'Fandom Cancellation Camp', below.
[UPDATE] A representative of Big Hit Music has officially stepped up to deny the above YouTuber's claims as "false".