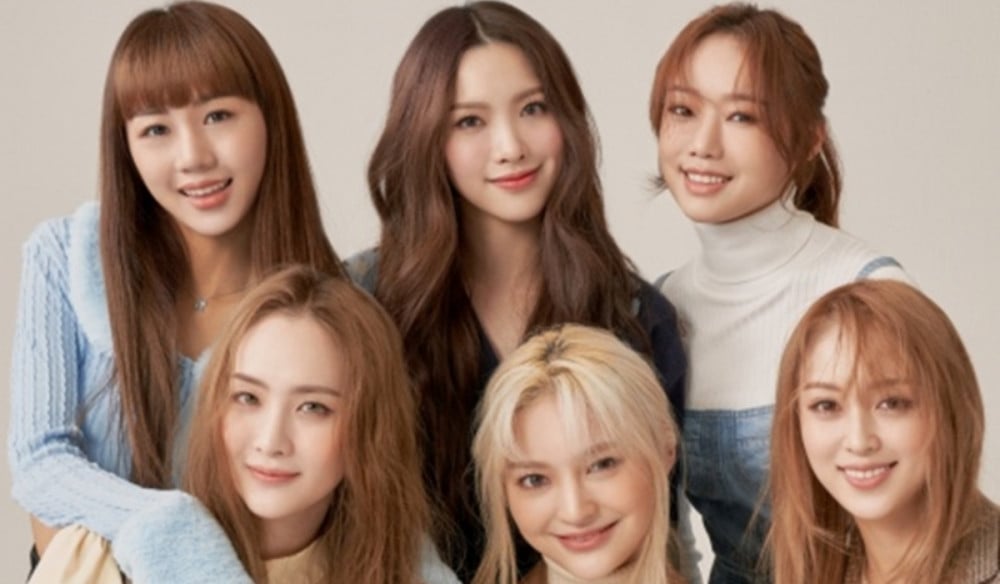 bugAboo is the focus of a new '@Star1' feature article!

The six-member rookie girl group appears in the January 2022 issue of the celebrity style magazine, where they show off their strong visuals in youthful yet sophisticated styling.

In the accompanying interview, the members talk about working with their company CEO Ryan Jhun, a producer who has worked with popular artists like IU, Oh My Girl, and NCT. Since their trainee days, he has been encouraging them to "become a girl group that intimidates the artists around them when they take the stage," and the members say they practice hard so that they can make that a reality.

They also expressed their appreciation for their fans' support, which allowed them to break 180 million views in just three months on the TikTok platform.

"We were so happy to see something we had only imagined become a reality," they commented, adding that they imagine that part of their appeal as artists is their 'reversal charm' – being charismatic on stage while friendly and puppy-like when they're off of it. When discussing role models, they also mentioned Oh My Girl as a group whose strong teamwork and longevity they would like to emulate.

Members Choyeon and Eunchae also talked about appearing on the Mnet survival program 'Produce 48,' stating, "It was an experience that allowed us to grow not only in terms of skills, but also internally, being stimulated by friends who were also running towards their dream while being trained by the mentors we respect." They also expressed a desire to show people who watched them on the program just how much they have improved since then.

Meanwhile, bugAboo debuted on October 25 with a self-titled single album.
Check out images from the '@Star1' pictorial below!