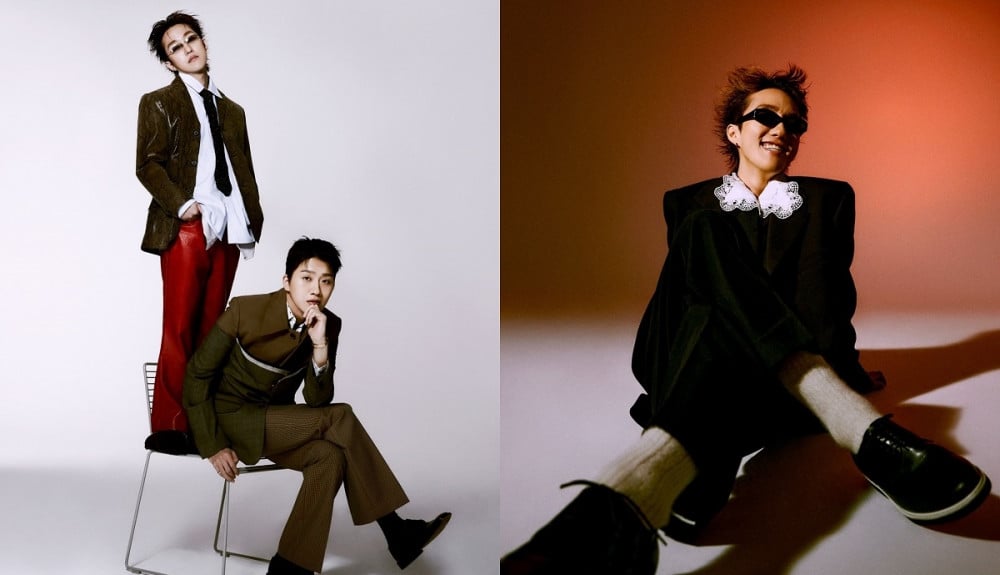 Singer Zion.T and producer Slom boasted their close friendship in their pictorial with 'Elle' magazine.

On November 19, 'Elle' released previews of Zion.T and Slom from their latest pictorial. Here, Zion.T and Slom set the trendy mood with their unique sunglasses and impactful red colors. They especially drew eyes with their free-spirited energy throughout the pictorial.

In an interview following the pictorial, Zion.T talked about his role as a producer on Mnet's currently airing hip hop survival program 'Show Me The Money 10'. He said, "I think one thing of worth that I can offer in this season is making space on stage for someone who proves his desperation [for music] through his life and actions." He continued to praise Slom by stating, "Slom is the most upright, responsible, strong, frugal, and cool person that I know. I had great desires for Slom to be known to the world. I think this is coming true little by little so I look forward to it. I also have a lot of greed for him to do really well."
Zion.T and Slom's full pictorial and interview will be available in the December issue of 'Elle' magazine.