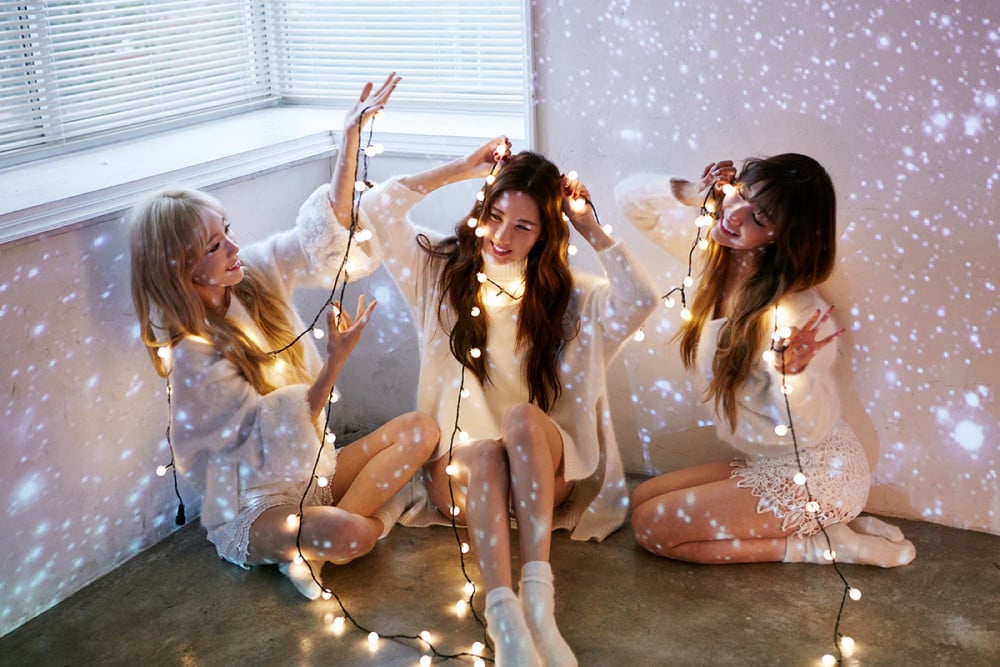 The colder weather is finally upon us, and we are officially entering many K-pop fans' favorite season - winter! While we can't forget autumn, winter is definitely a special time not only in music but overall in general. It's the season of joy and love, and though the weather may get cold, it's simply a great time to be with friends and family. Here is a collective K-POP song playlist for all the people slowly preparing for the cold season. Let's check it out!

EXO - First Love


Suzy - Winter Child
Zion.T (ft. Lee Moon Sae) - Snow
BTOB - The Winter's Tale
SG Wannabe & Brown Eyed Girls - Must Have Love


EXO - Miracles in December
Huh Gak - Snow of April


XIA - Thank U For
Taeyeon - This Christmas
Jung Seung Hwan - My Christmas Wish
Park Hyo Shin - Snow Flower
Sung Si Kyung, Park Hyo Shin, Lee Suk Hoon, Seo In Gook, VIXX - Because It's Christmas
Park Ji Heon & Kang Min Kyung - Happy Together
IU - Merry Christmas in Advance
Girls' Generation-TTS - Dear Santa
f(x) - Wish List
K.Will & Soyou & Jungmin - White Love
Sunny Hill - Goodbye to Romance
EXO - December, 2014
Baek Yerin - Love you on Christmas
Jung Seung Hwan - Snowman
Ailee - I Will Go to You Like The First Snow
Sung Si Kyung & Kwon Jin Ah - Don't Forget
Sung Si Kyung & Park Hyo Shin & Seo In Gook & VIXX - Winter Confession
Wow, that was a long list! And we know there's way more! Let us know in the comments which winter song gets you in the holiday spirit this upcoming winter season! We're already feeling joyful just by the titles!