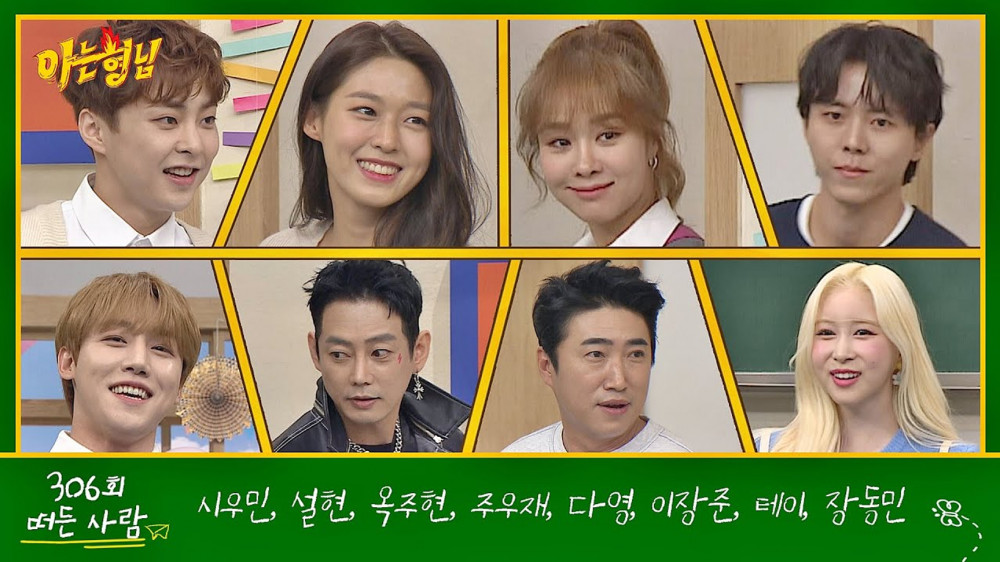 The 306th episode of 'Knowing Bros' will feature a full line-up of celebrities.
The JTBC entertainment show posted a preview clip of the upcoming episode and revealed that EXO's Xiumin, Seolhyun, Ok Joo Hyun, model Joo Woo Jae, Cosmic Girls' Dayoung, Lee Jang Joon, singer Tei, and comedian Jang Dong Min will make their appearance on the show.
Many netizens were excited to see a line-up packed filled with amazing celebrities, but the netizens discussed that the upcoming line-up was a crazy random selection of celebrities.
Netizen commented, "I'm really happy that they're coming out on the show but it's really random, lol," "It's been a while Seolhyun appeared," "I can't believe Seolhyun is appearing," "I can't believe Xiumin is appearing, it's amazing," "The combination is interesting," "I missed Seolhyun so much. I'm going to cry," "This is such a random combination of celebrities," "I wonder what the theme of this guest is," and "This is an interesting group lol, I'm excited though."