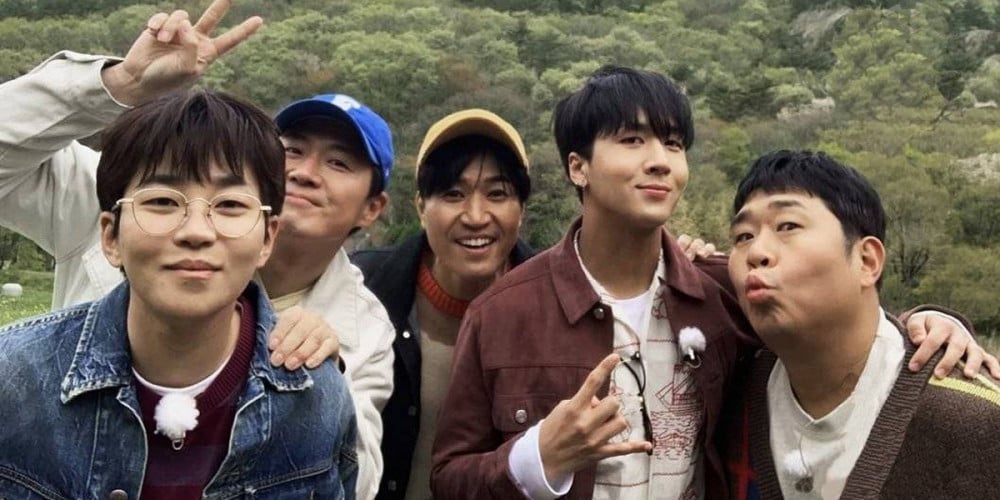 Some netizens have decided to use their skills to edit out actor Kim Seon Ho from past group photos of the '1 Night, 2 Days' season 4 cast members.
The 4th season of KBS2's '1 Night, 2 Days', which began in December of 2019, garnered attention from longtime fans of the show for the close bond built between the 6 cast members.
However, in October of this year, actor Kim Seon Ho became wrapped up in various rumors regarding his private life. As the controversy made headlines, Kim Seon Ho and the staff of '1 Night, 2 Days' agreed that the star would be leaving the program.
While '1 Night, 2 Days' is considered by many as one of the most beloved variety programs by Koreans, it has also witnessed a shocking number of cast members abruptly leaving due to various controversies, such as MC Mong, Kang Ho Dong, Lee Soo Geun, Jung Joon Young, Kim Jun Ho, and Cha Tae Hyun.
Many fans of the travel variety series are now hoping that the show can recover from its latest mishap and continue airing with its current cast members, Kim Jong Min, Yeon Jung Hoon, Moon Se Yoon, DinDin, and Ravi.