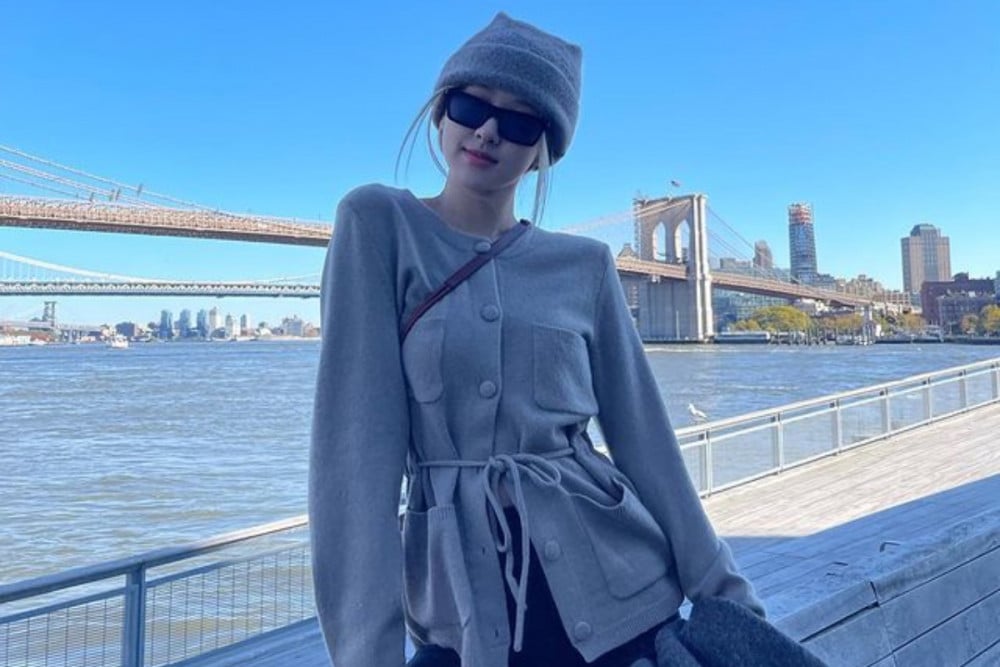 On BLACKPINK member Rose's lastest post posted on November 7, netizens are commenting on how skinny she looks in all the photos.
In the post captioned, "The last one is me looking for my mask," Rose posts up a series of photos of her around New York. In these photos, she's seen wearing a loose fit jacket and a pair of flared pants. Despite so, her small frame and figure shows through these loose clothing.
Seeing this post, netizens commented on her skinny figure, "Woah, she is really just bones.." "She is so skinny;" And there were also comments praising her style, "Rose's style is really super good and pretty," "She is so cute," "This outfit is really pretty."
What do you think of this outfit?