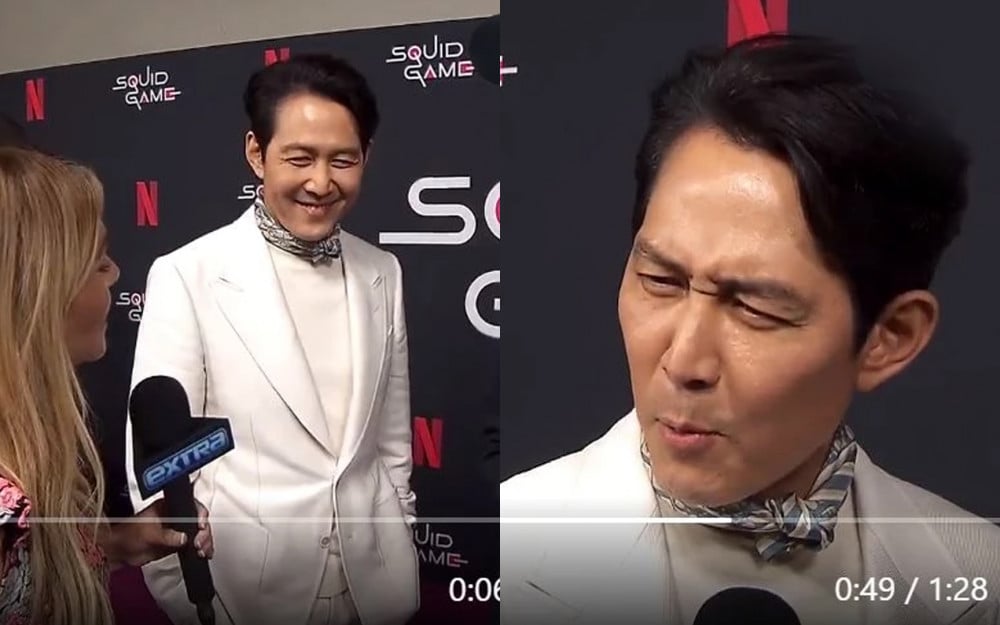 Actor Lee Jung Jae made a sensible response in response to a cringeworthy question.

Lee Jung Jae is currently in the United States participating in the promotional events for the megahit Netflix original drama 'Squid Game.'


On November 10, a video was uploaded on Twitter showing Lee Jung Jae being interviewed by a reporter from the American celebrity TV show EXTRA.

In the video, the reporter asked, "For you, I'm sure you can't leave the house anymore without people recognizing you. What has been the biggest life-change for you since the series came out?"


Many thought this question was insensible and disrespectful as Lee Jung Jae has been a star in South Korea since the 1990s and has only gained recognition overseas after 'Squid Game.' Netizens criticized that the reporter would have been aware of this fact if she had done a little bit of research before the interview.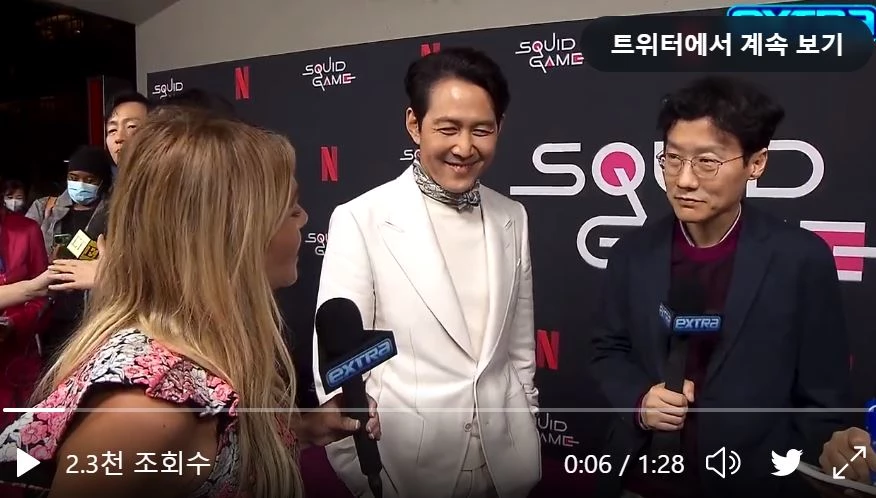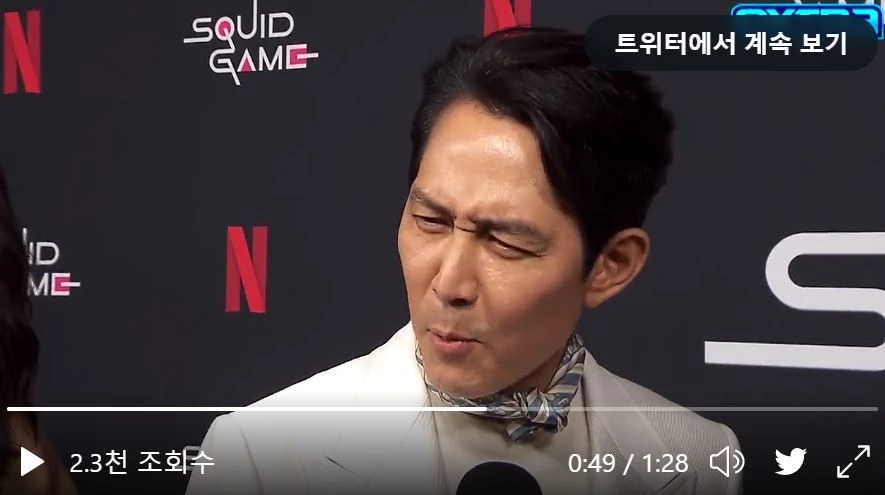 Lee Jung Jae gave a mysterious smile and seemed to have understood the question even before the interpreter was able to translate.
He waited until the interpreter explained the question and replied, "Yes, that is correct. Of course, the biggest change is that many people recognize me. In America, that is..."
He continued to elaborate, "Even in the restaurants or in the streets, people recognize me. So I'm startled as well and I think 'why is that person looking at me?' But when we lock eyes, we talk about 'Squid Game.' So I feel that the show was very successful."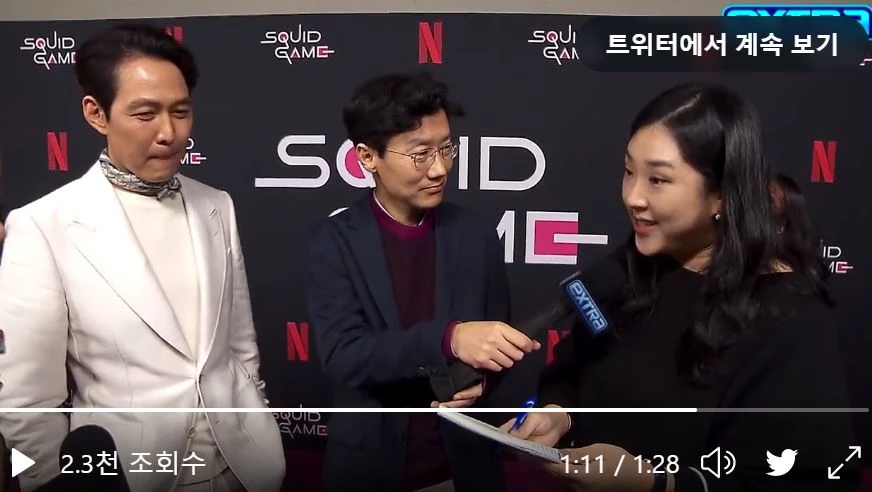 However, another issue arose as many found issues with the interpretation of Lee Jung Jae's answer. The interpreter said, "EVEN in America at that" rather than "In America, that is." Lee Jung Jae was already recognized in South Korea as he is one of the biggest stars, but the interpretation made it sound as if he had only gained popularity in America and South Korea through 'Squid Game.'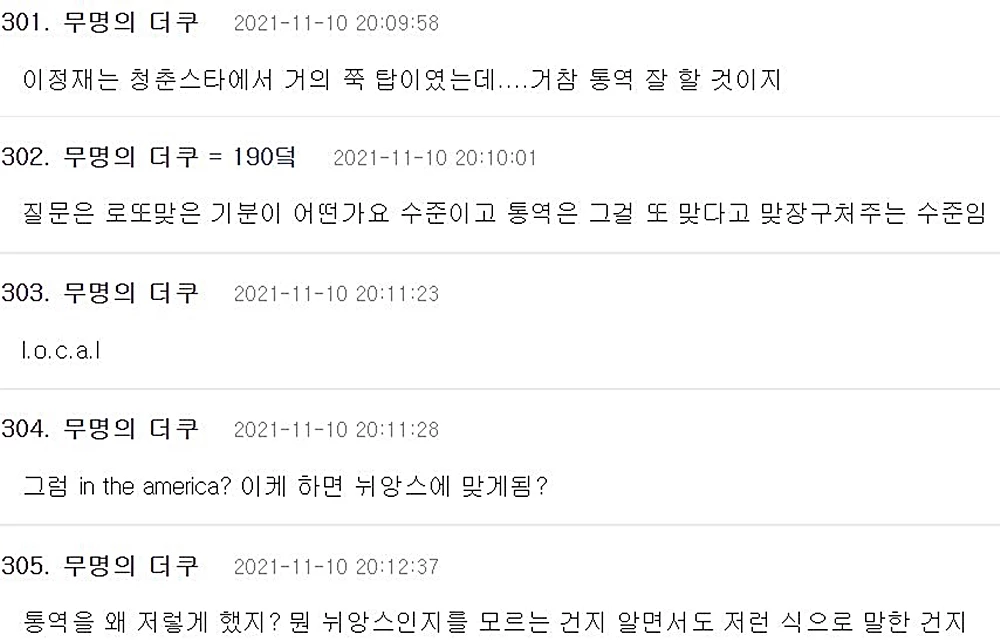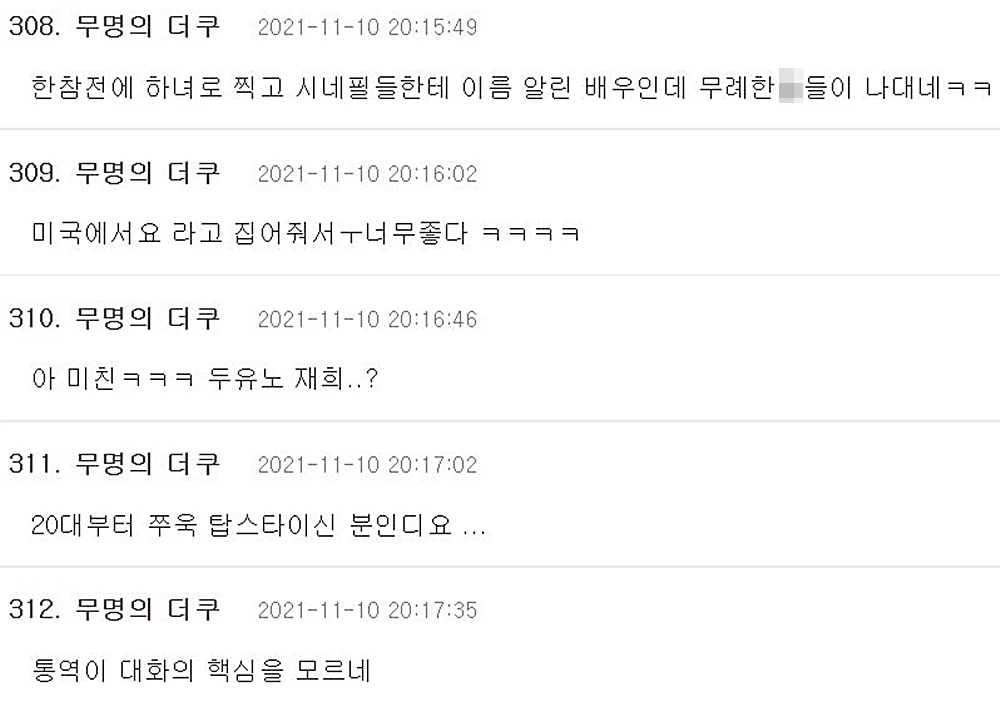 Netizens gathered to an online community to discuss this ordeal, and many criticized the interpreter's translation. Netizens commented, "Lee Jung Jae was a teen star throughout time...She should have interpreted better," "So the question was asking something in the lines of 'How does it feel to win the lottery,' and the interpretation is agreeing with that and saying, 'it's true," "Then should it have been 'in America, that is,' would that be a closer meaning?" "He also made it big with the film 'The Housemaid," "lols crazy...do you know Jaehee?" "He was a top star since his early 20s..." and "The interpreter does not know the key point of this conversation."