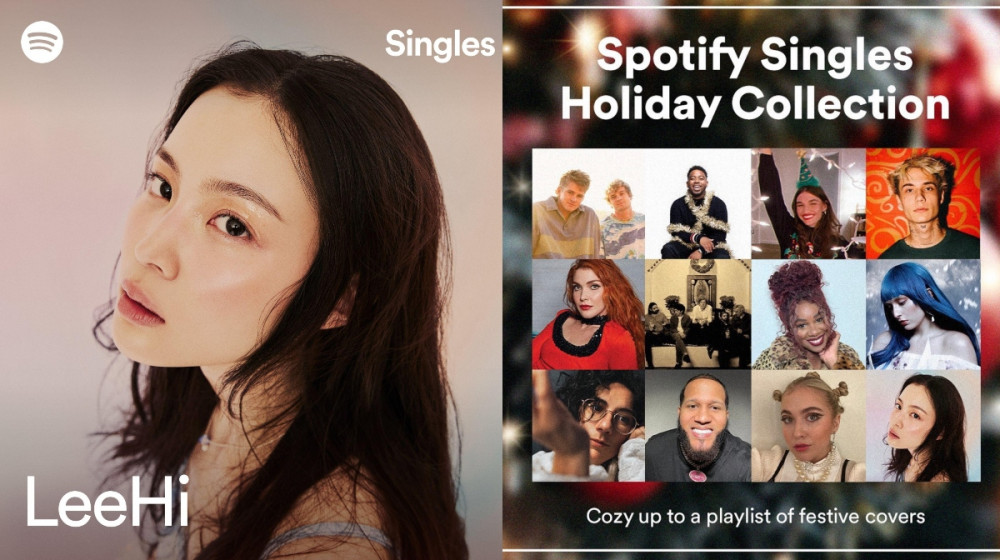 On November 17, Spotify revealed that singer Lee Hi will be added to their annual year-end holiday project, the 'Spotify Singles: Holiday Collection' playlist.

The 'Spotify Singles: Holiday Collection' playlist includes original tracks that were re-recorded in a "fresh new way" and offers holiday emotions to listeners. This year is the first time Spotify has expanded their project to outside of the United States, gathering excitement from global fans.


Lee Hi has finished recording the 'holiday version' of her track "For You", which will be available as an exclusive track only on Spotify. Lee Hi expressed her excitement at being the first ever Korean artist and the only artist from Asia to participate in Spotify's holiday project. She stated, "Thanks to Spotify, I was able to reinterpret 'For You' into a new romantic holiday song perfect for this year-end season. It was fun to recreate a much-loved track to a holiday version just for Spotify's Holiday Singles for broader international music fans. I hope the reimagined 'For You' and other songs in the collection can comfort listeners so they can have a happy holiday in a time where cheer is certainly needed."
See the full track list of the'Spotify Singles: Holiday Collection' playlist below:
Alexandra Streliski: "Silent Night (Piano Version)"
Ashnikko: "Carol of the Bells"
Caylee Hammack: "Hard Candy Christmas"
Chandler Moore: "It's The Most Wonderful Time of the Year"
El Alfa ft. El Cherry Scom: "Prende el Arbolito (original song)"
jxdn: "Happy Holidays You Bastard"
Lee Hi: "For You (Holiday Remix)"
LOVA: "Happy New Year"
MisterWives: "Jingle Bell Rock"
Nao: "This Christmas"
Spoon: "Christmas Time (Is Here Again)"
Surfaces: "Little Saint Nick"