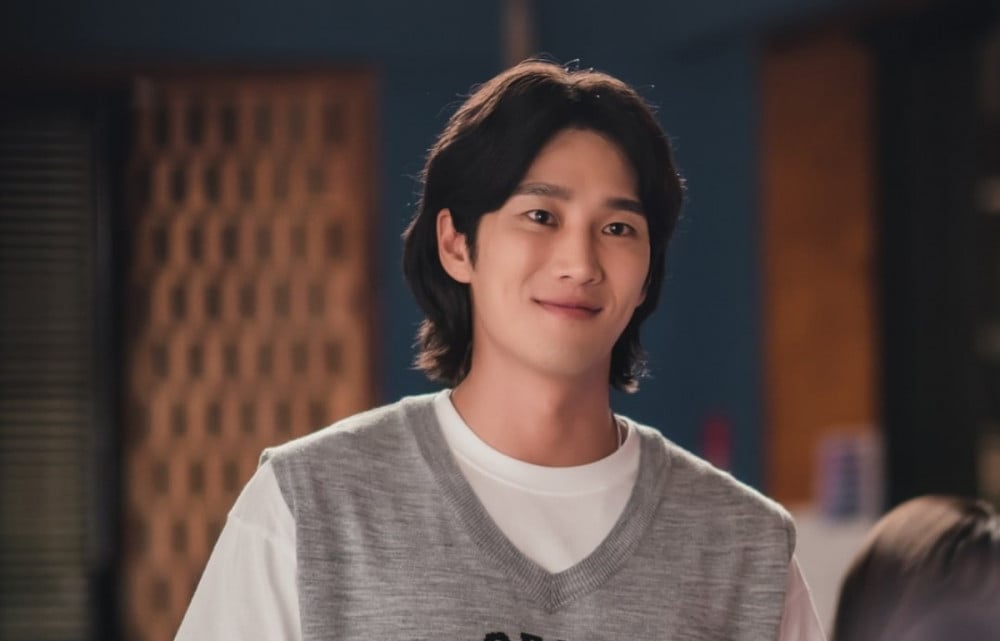 On November 4, actor Ahn Bo Hyun, who played Gu Woong in the TVING original drama 'Yumi's Cells', sat down for an interview in light of the show's season finale. Here, Ahn Bo Hyun stated, "[It was] my first romance [drama], and Gu Woong seemed to be very different from your typical male characters, so I contemplated a lot. I felt satisfied after receiving positive reviews and I am also grateful toward Kim Go Eun who acted beside me."

The original webtoon series 'Yumi's Cells' had already gained a large fanbase prior to the TVING drama. Due to this, news of the drama remake garnered a lot of attention, and Ahn Bo Hyun worked hard to portray Gu Woong as closely as possible to the original webtoon. WIth long hair and a mustache, Ahn Bo Hyun was praised for his high synchronization with the original webtoon character.

Ahn Bo Hyun revealed the story behind his transformation. He said, "Initially, the director gave me a lot of freedom regarding my physical appearance, but I wanted to raise the synchronization rate as high as possible. Even if I had a harder time, I wanted [Gu Woong] to have everything. I was also happy that the viewers felt satisfied [with my performance]." He then revealed the struggles he faced behind the camera, in order to perfectly portray his character. Ahn Bo Hyun revealed. "I spent my summer days with my wig. I couldn't eat anything hot." He then drew laughter when he added, "I learned to respect all those who have long hair."