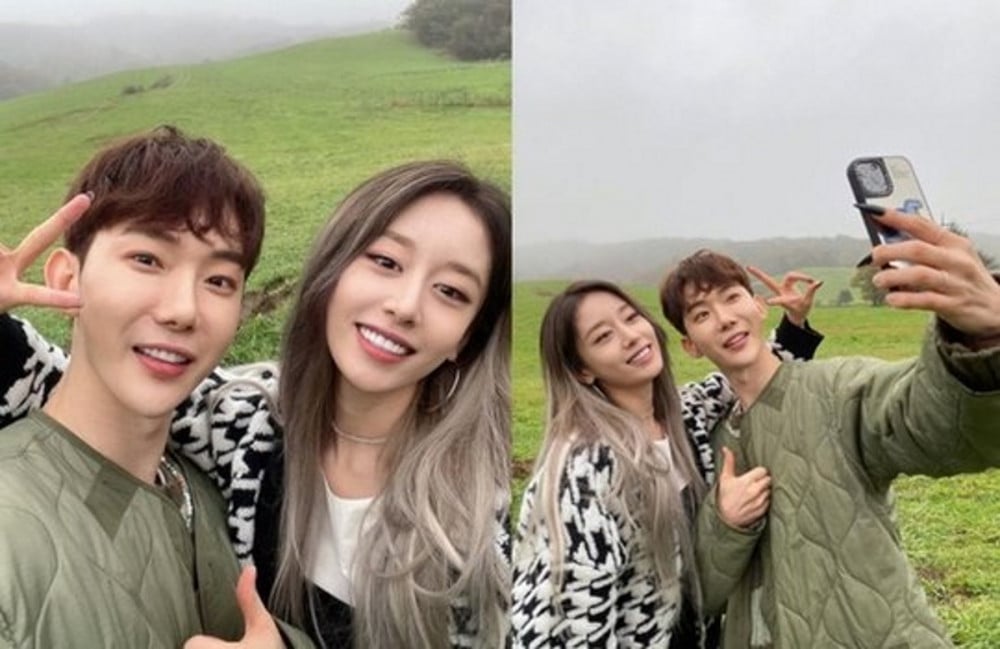 T-ara's Jiyeon and 2AM's Jo Kwon surprised fans with a two-shot.

On October 9, Jiyeon posted the above selfies on Instagram along with the message, "A two-shot that is so nice to see." In the photos, the T-ara and 2AM member smile brightly together against a setting of foggy hills. Jo Kwon also commented, "Good to see you, JIyeon."

Netizens commented, "A combination of second generation idols I never imagined before," "Unusual," "I've never thought of this combo before, but I like it," and more.

In other news, Jiyeon starred in the KBS drama 'Imitation', which premiered this past May, while Jo Kwon recently revealed he's preparing for a new album.