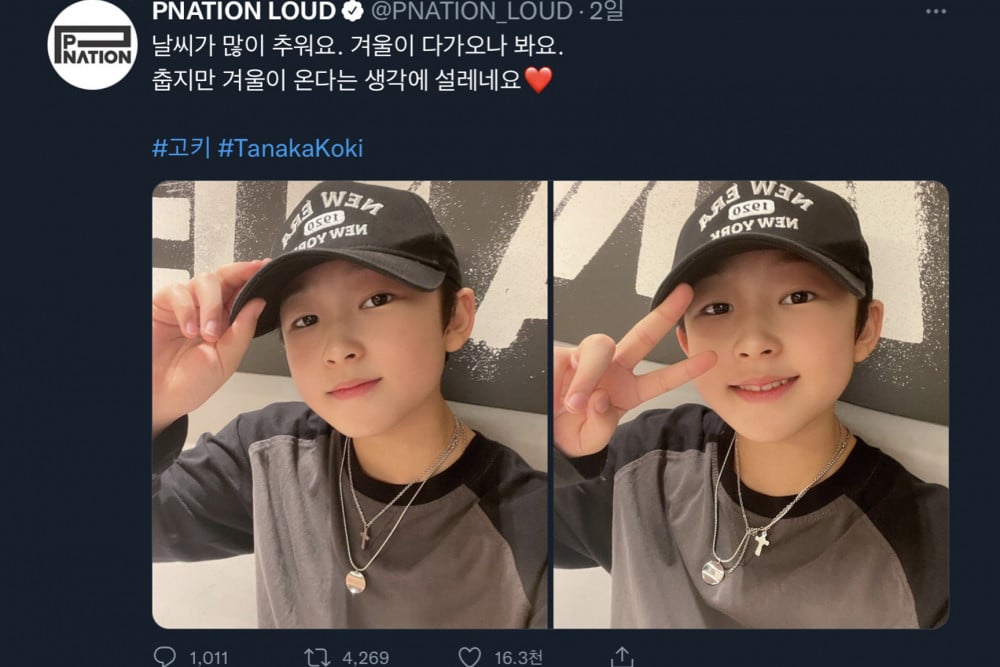 The K-pop industry has been known to launch idol members at a young age. Fans and netizens are able to watch these idols grow up and mature over time.
However, there has been an online community discussion, as trainees from the show 'LOUD' prepare and begin their activities on social media. After the final episode that aired on September 11, the final contestants chosen to be part of the debut team were revealed.
P Nation announced contestants Eun Hwi, Daniel Jikal, Cheon Jun Hyuk, Oh Sung Jun, Choi Tae Hun, Jang Hyun Soo, Tanaka Koki, and Woo Kyung Jun were chosen as the final debuting members and dropped the new profile pictures of the debuting members.


Shortly after the reveal of the new profile pictures, netizens raised their concerns over Tanaka Koki, who is 12 years old (born in 2009), being in the debuting team. Many netizens worried that the member was too young to debut as he hasn't even entered puberty.

Since then, the members continued to keep an active presence on social media, and one netizen began another debate over the age of the youngest member in an online community. The netizen who created the post explained, "I heard that he was confirmed for a debut but I'm getting a reality-hit after seeing him being revealed in the open. It's not that he's ugly or anything but he just looks like my nephew. He looks so young."
Other netizens also joined the conversation and gave their opinions about this. Netizens commented, "Those who would stan him are really weird," "He's a baby..." "How can they let an elementary school student debut?" "I feel like he can debut after he grows up a bit." "I think there need to be laws about this. I feel the debut age of these idols are getting younger and younger," "There are members born 2002 in that group but 2009 is too much," "He does not look like an idol at all," "It's so weird how he's the only baby member," "he did nothing wrong but it's going to be so weird since he's the only baby member," "If he's in 6th grade that means he didn't even go through puberty yet," and "I thought 15 was really young to debut but 12?"