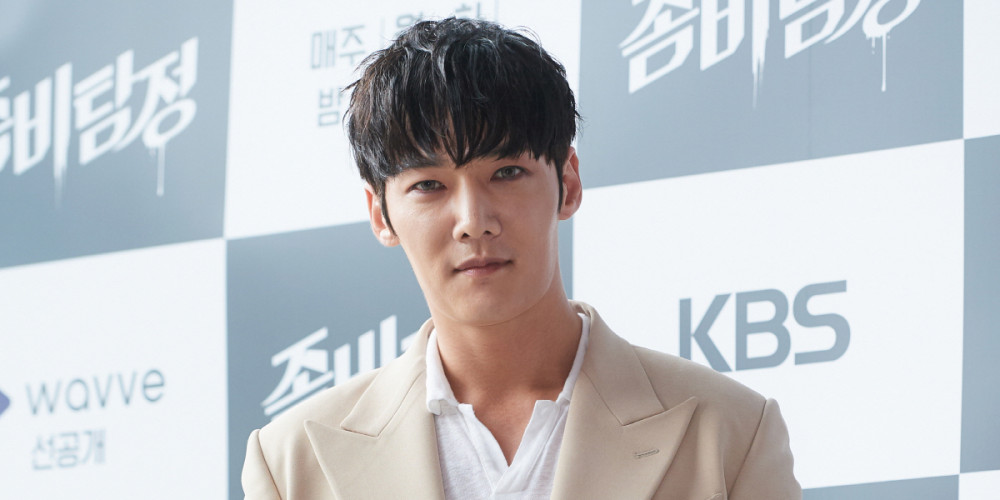 Actor Choi Jin Hyuk has been caught violating COVID-19 social distancing rules.
Previously on October 6 at 8:20PM KST, Choi Jin Hyuk was taken into custody by the police on charges of violating the Infectious Disease Control and Prevention Act. Choi Jin Hyuk was discovered at an entertainment bar in Samseong-dong, Gangnam-gu in Seoul, where business had been completely banned due to stage 4 social distancing measures placed on the Seoul area. A total of 51 individuals who were present at the business at the time, including one owner, several servers, and all customers (including Choi Jin Hyuk), were booked by police during the crackdown.
On October 8 KST, G-Tree Creative released an official statement:
"Hello. This is G-Tree Creative, the agency of actor Choi Jin Hyuk.

We sincerely apologize for causing concern amidst the current situation where everyone is suffering due to COVID-19.

Previously on October 6, while Choi Jin Hyuk was with an acquaintance, he violated the social distancing rules. Choi Jin Hyuk was not aware that the bar, which his acquaintance had informed him was allowed to operate until 10PM, was a place that was operating its business illegally. So he had a misunderstanding that it would not be a problem as long as it was before 10PM.

Because of the COVID-19 situation, he was cautious in showing others that he was outside drinking, even during times earlier than 10PM. So, while looking for a place where he could quietly have conversations, he went to a location recommended by an acquaintance. However, because it was a bar that was not allowed to operate due to the current stage of the [enforced] social distance rules, at around 8:20PM KST, he was charged with violation of social distancing rules.

We are aware there is no excuse for the ignorance and misbehavior shown, without properly checking the social distancing rules. Therefore, we bow our heads to relay our apology. We will deeply reflect and keep this in mind to avoid repeating the same mistake over again. As [Choi Jin Hyuk's] agency, we will always make every effort to manage our celebrities well. [Choi Jin Hyuk] will be halting all his activities to go into self-reflection. Once again, we apologize."