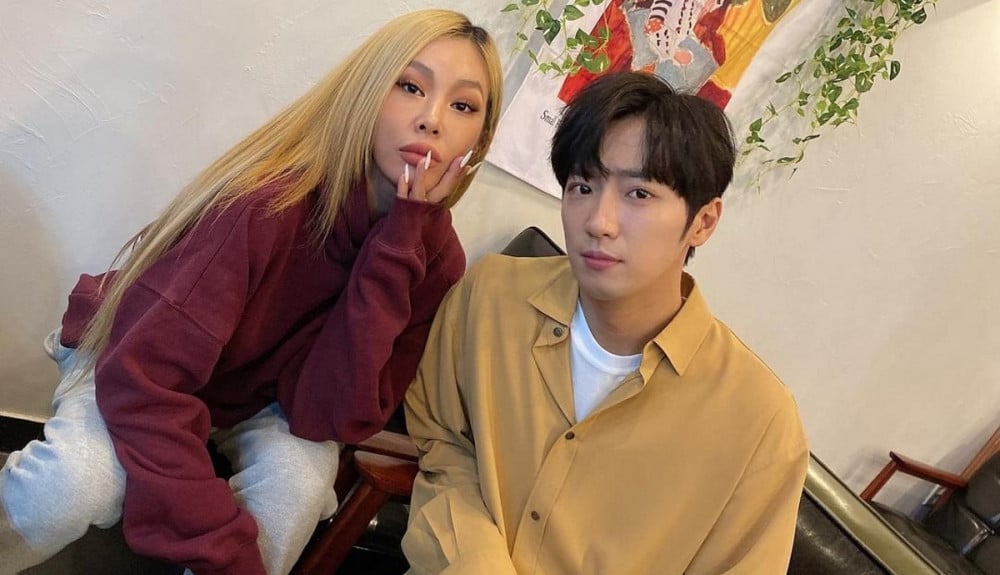 Yoo Jae Suk says Lee Sang Yup is Jessi's boyfriend.

On the September 3rd episode of 'Sixth Sense', the cast members joked about how Lee Sang Yup and Jessi's outfits were a good contrast, and the rapper expressed, "I don't dress like this during dates. I open up one more button." When Lee Sang Yup put up a wall, Jessi responded, "You can do that to other people, but don't do that to me."

Guests LOCO and GRAY then appeared, and Jessi expressed, "Why don't you let me feature in your album? You're ridiculous," and LOCO said, "It's difficult to ask because you're so popular right now."

Yoo Jae Suk then introduced Lee Sang Yup as Jessi's boyfriend, while Oh Na Ra, Jeon So Min, and Lee Mi Joo were introduced as the couple's sisters.

What do you think of Lee Sang Yup and Jessi's ongoing 'love line' on 'Sixth Sense'?