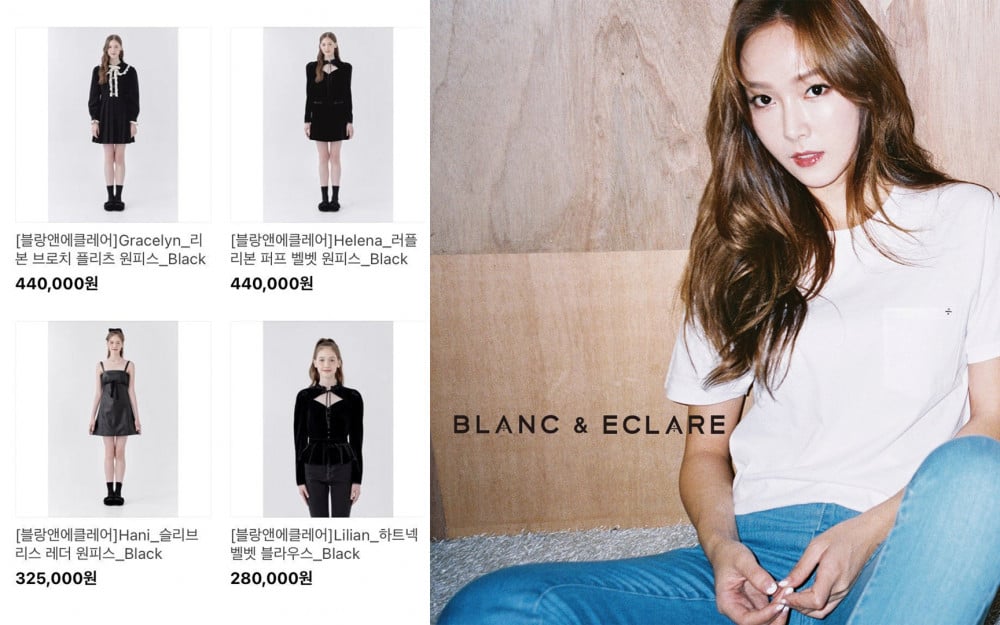 In light of the recent news of Jessica's clothing brand Blanc and Eclare being embroiled in a $6.8 million lawsuit, Korean netizens gathered to a popular online community to talk about the fashion brand's products.
The netizen who created the post included the photos and the prices of the Blanc & Eclare products. Some of these clothing ranged from 79,000 KRW (~66.52 USD) for a baseball cap to 658,000 KRW (~554.07 USD) for a coat and 440,000 KRW (~370.44 USD) for a one-piece dress to 280,000 KRW (~235.77 USD) for a shirt.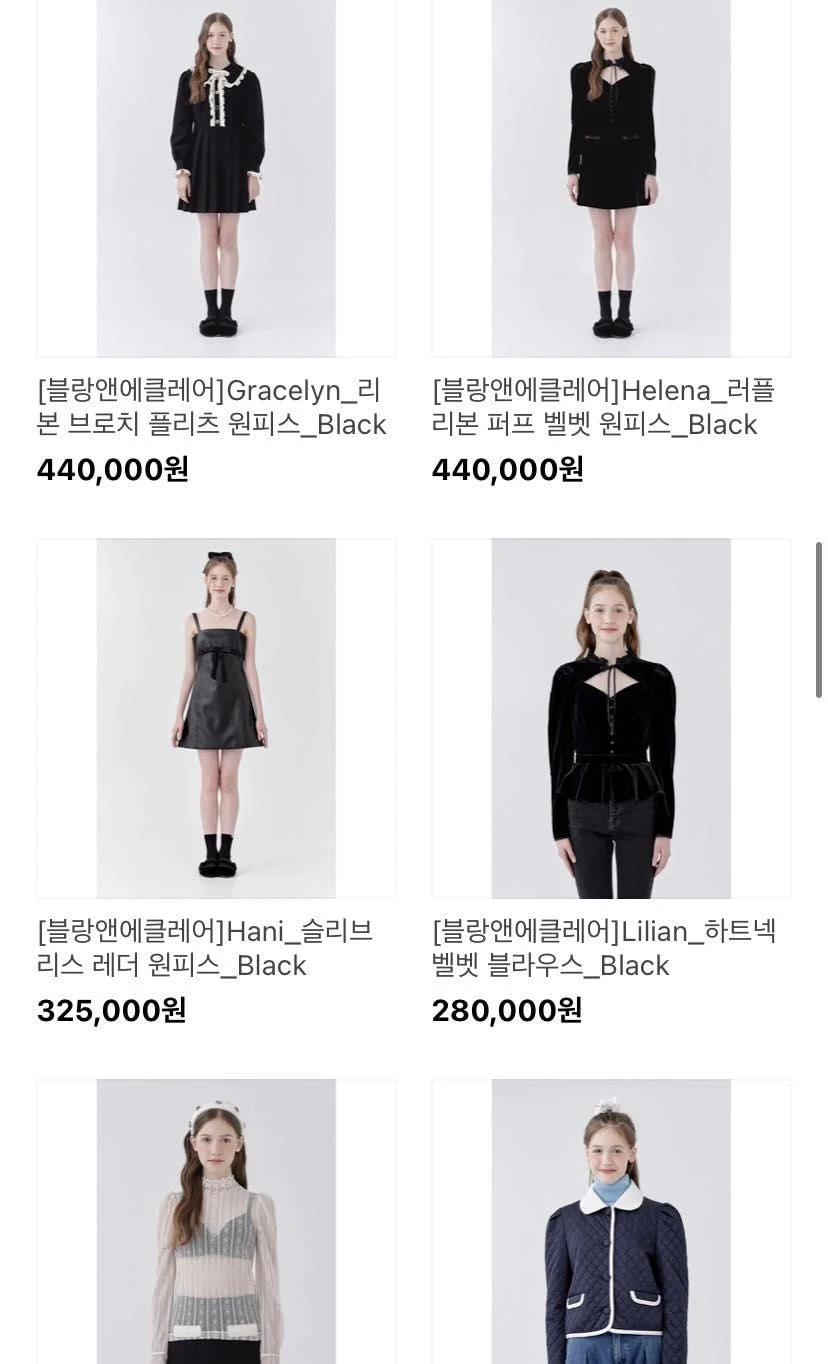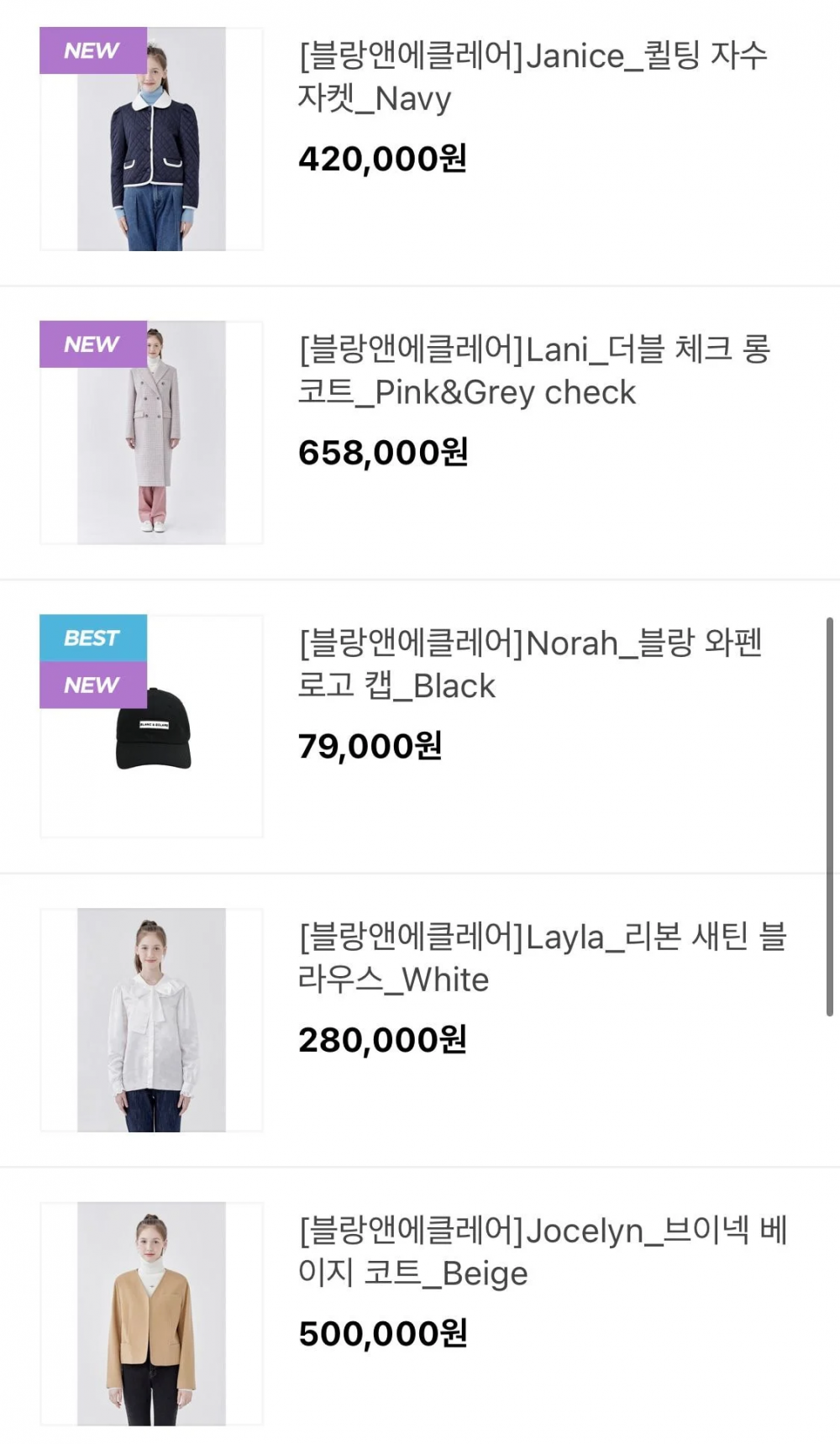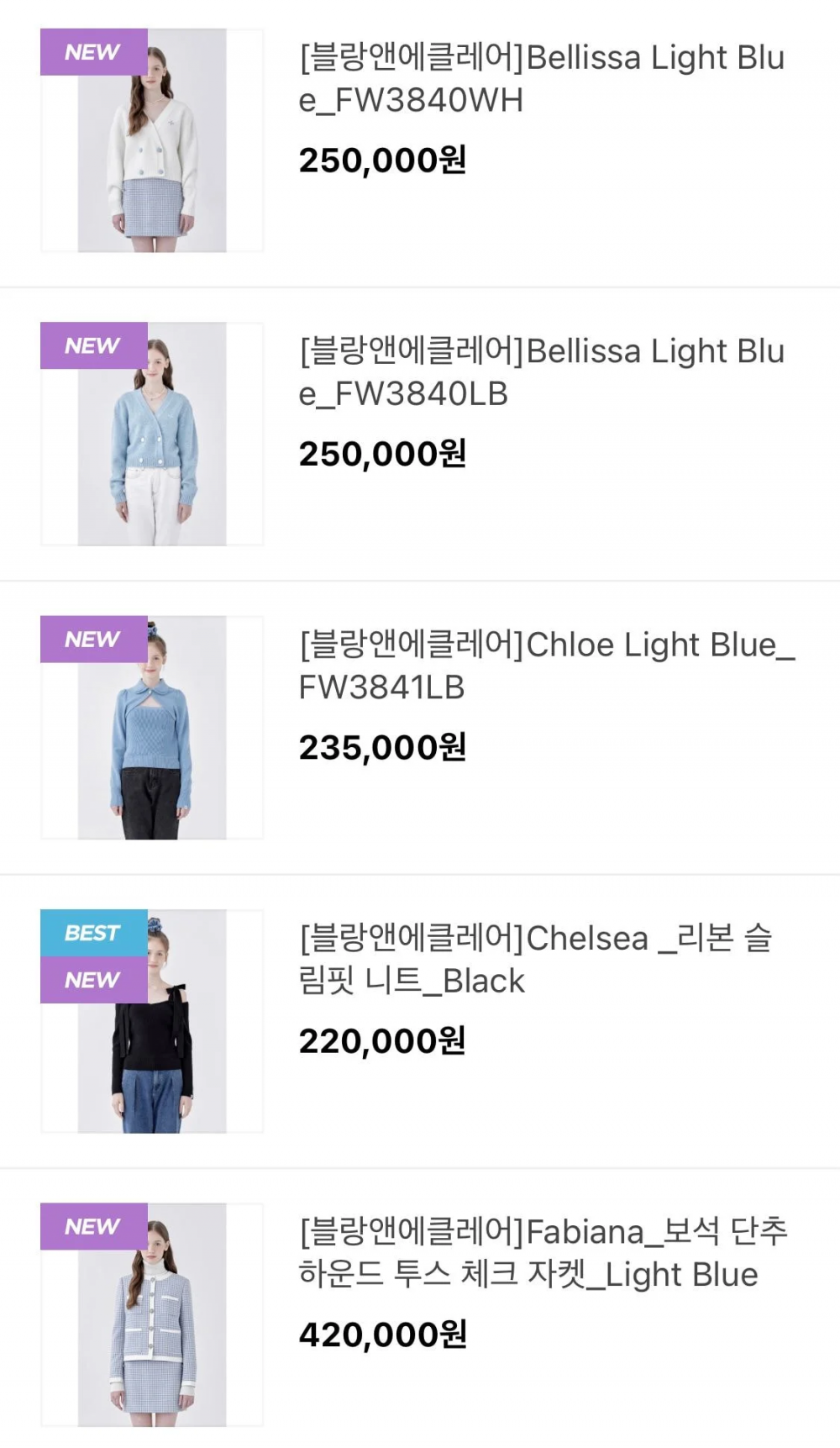 Netizens commented, "Wow, who's buying her clothes? It's so expensive," "The clothes are pretty," "I saw a BLACKPINK member wear this so I thought it was popular," "It's pretty but then the price is too high for the brand," "Those clothes aren't even brand name luxury clothes. I would rather buy other brand name clothes for that type of money," "The clothing is pretty but I probably wouldn't wear it. I would want my favorite idols to wear them though, lol," "I don't think those clothes are worth that much," "I wouldn't buy those clothes for that price though," "It's cute, but there are better brand name clothes that we can buy for that price," "I don't think those clothes are pretty," and "The clothes definitely seem like something Jessica would wear, lol."