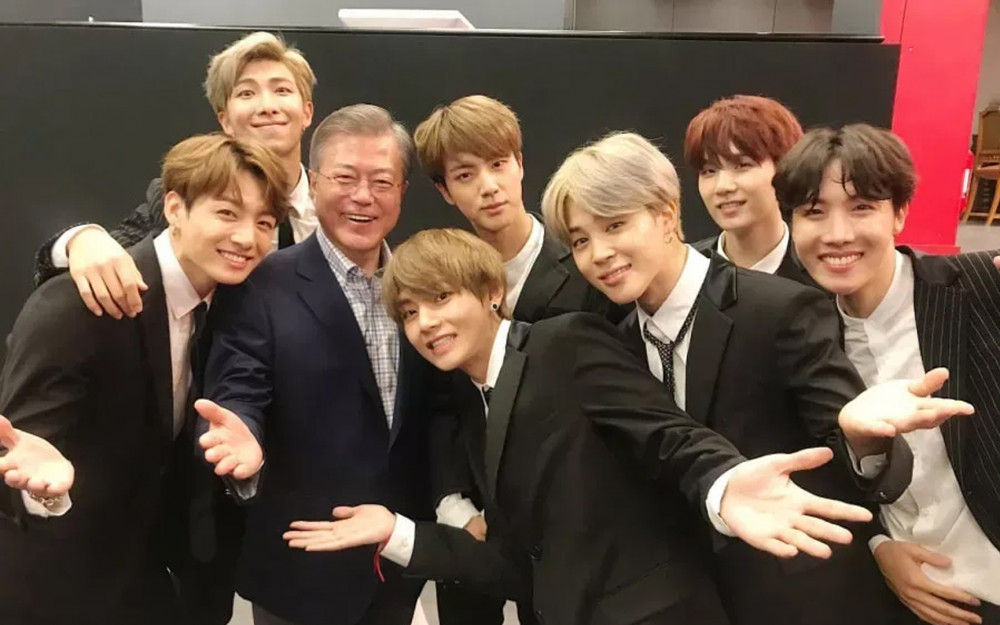 BTS was selected as president Moon's special envoy and made a visit to the UN. This marked the boy group's second in-person visit to the United Nations. They were guest speakers at the 76th United Nations General Assembly's '2021 SDG Moment' (2021 Sustainable Development Goals Moment') session, where they addressed the assembly as representatives of today's youths all around the world. In addition, the global K-pop act visited the Metropolitan Museum of Art alongside First Lady Kim Jung Sook.

The boy group finished a busy schedule in New York as they also met with various artists such as Coldplay and Megan Thee Stallion. Now the boy group is back in South Korea after finishing their last activities in New York.
'Good Morning America,' announced on September 23 that the South Korean president and BTS will be appearing on their show for an exclusive interview. They announced this exclusive interview will be airing on September 24 at 7 AM EST on ABC.
Check out a preview below.