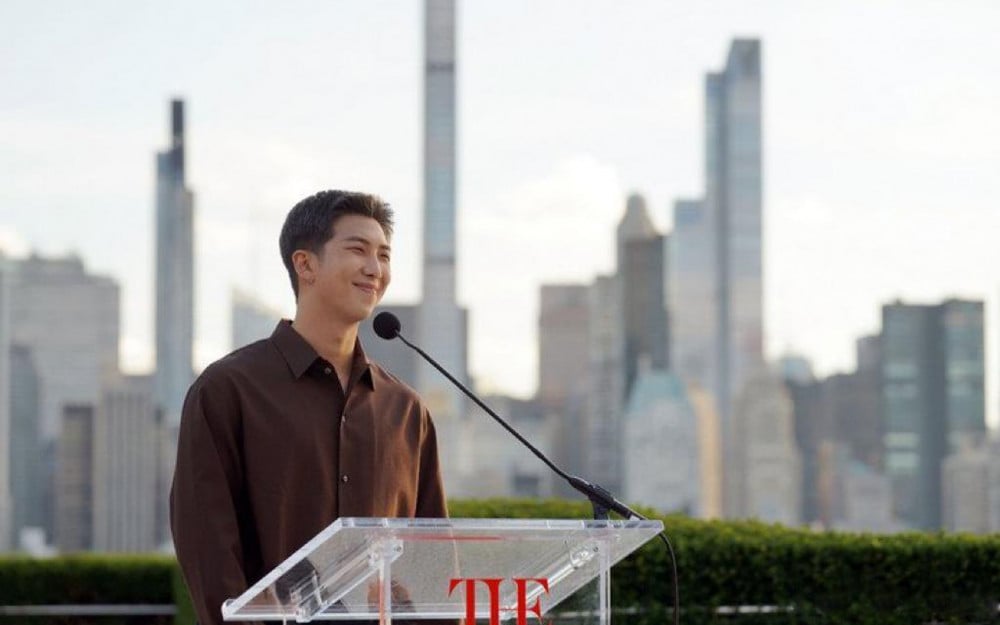 BTS has been selected as president Moon's special envoy before their visit to the UN. This marked the boy group's second in-person visit to the United Nations. They were guest speakers at the 76th United Nations General Assembly's '2021 SDG Moment' (2021 Sustainable Development Goals Moment') session, where they addressed the assembly as representatives of today's youths all around the world.
Then On September 21, BTS visited the Metropolitan Museum of Art, the largest art museum in the United States, alongside First Lady Kim Jung Sook. On this day, BTS's leader RM gave a speech as the group presented the MET with Chung Heecho's 'Rhythm of the Five Color Luster.'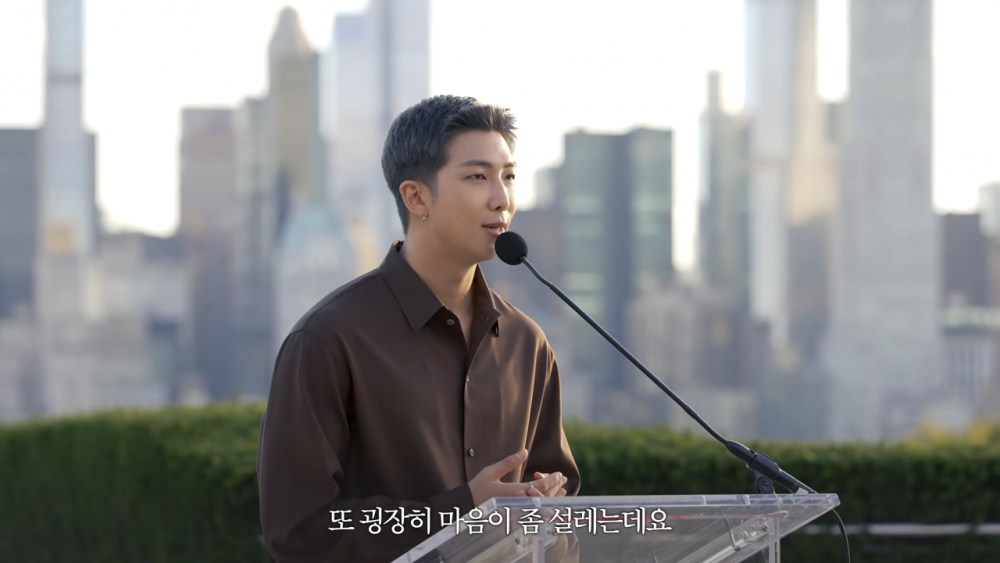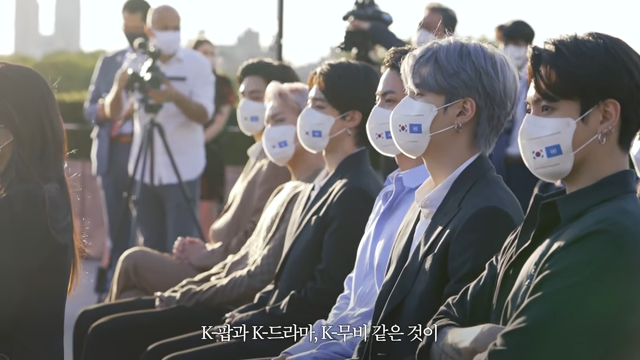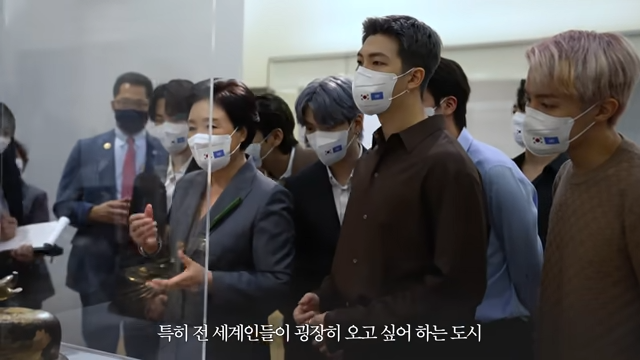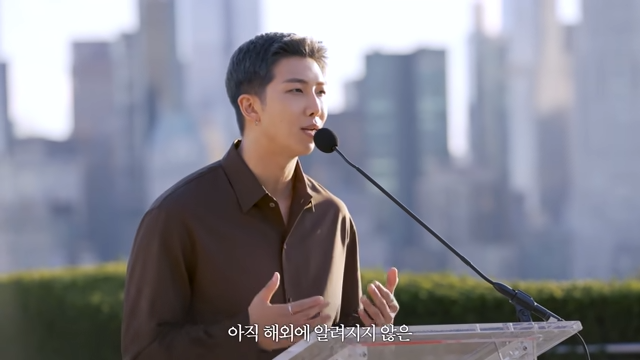 He started off the speech calmly as he praised the art museum for its wonderful art collection and the view during that day. He gave his speech about Korean culture and art, thanking those who had put forth the efforts to reveal the greatness of Korean culture. He explained, "I am happier as an art enthusiast and a fan of Korean art. Actually, there are many aspects of K-culture such as K-pop, K-drama, and K-movies that are being recognized but there are still many amazing Korean artists that have yet been discovered by the world."
He continued to share how honored the BTS members were to be able to introduce and showcase the works of Korean artists. He shared, "It's very meaningful to see a Korean exhibit in New York City, the city that many people of the world want to come to, and as stated before, the mecca of art. We're also honored to also present this special artwork from a Korean artist."
After seeing and hearing RM's speech, Korean netizens gathered to an online community to comment, "He is so perfect," "He looks like a young politician; he's speaking even without any written speech," "I see politics in his future," "It's amazing how he's able to stay so calm," "He's an amazing person," "He's so cool, he's really like a young politician. His voice is so trustworthy too. I would pick him in an election, lol," "He's definitely a person I would pick during an election," and "I definitely believe that the chances are given to those who are ready. RM loved Korean art from before and now he's able to give a speech at the MET."