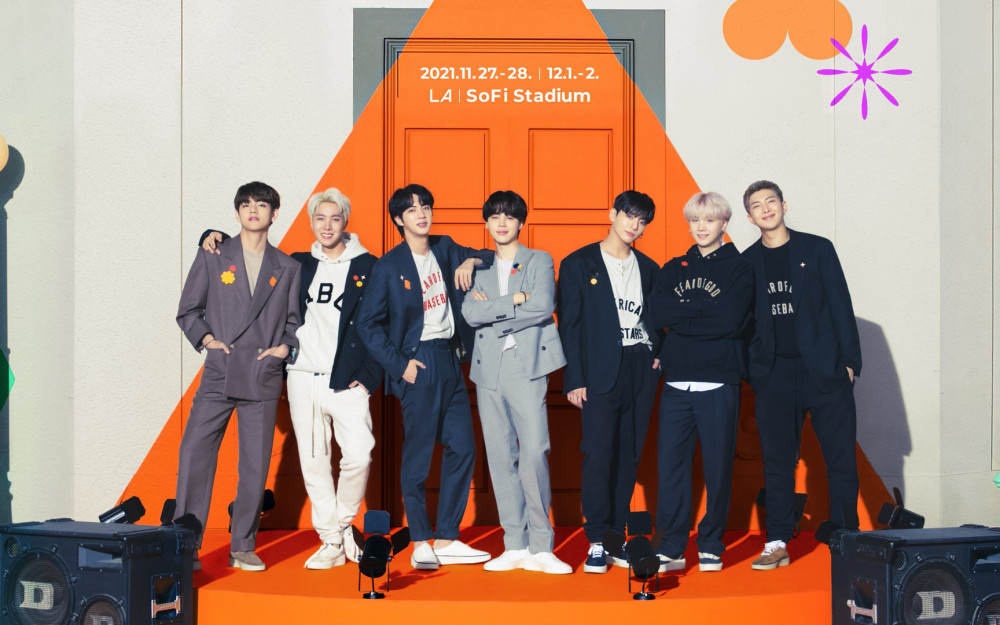 BTS just announced their first in-person concert in approximately 2 years, 'Permission To Dance On Stage - LA.'
The event is scheduled to take place at SoFi Stadium in Los Angeles, California, from November 27-28 and from December 1-2, for a total of 4 shows. Ticketing details will be available via Weverse accordingly, with sales taking place via Ticketmaster.
This will mark BTS's first-ever in-person concert after 'BTS World Tour Love Yourself: Speak Yourself - The Final' in Seoul, which took place in 2019.
Ahead of their upcoming 'Permission To Dance On Stage - LA' shows later this year, BTS also plans to hold their first online concert of 2021, 'Permission To Dance On Stage,' streaming worldwide on October 24.
As soon as the announcement was made, Korean ARMYs could not help but express their envy for the ARMYs living in the United States as the global K-Pop group will be holding their first in-person concert in two years in North America.
One netizen shared the news along with photos of the stadium in an online community where Korean fans gathered to express how jealous they were. Netizens commented, "I'm so jealous," "I'm so happy that BTS is finally able to perform live," "I'm just so envious for the people who can go in person," "Lucky for the ARMYs in North America, there will be a limit to the number of people who can come to the concert even if Korea allowed it," "I'm just happy for BTS since they can have a live concert finally," "I want to go there so bad," "The stadium is amazing," "I can't wait to see them perform live," and "I'm super jealous for the ARMYs in America! omg."