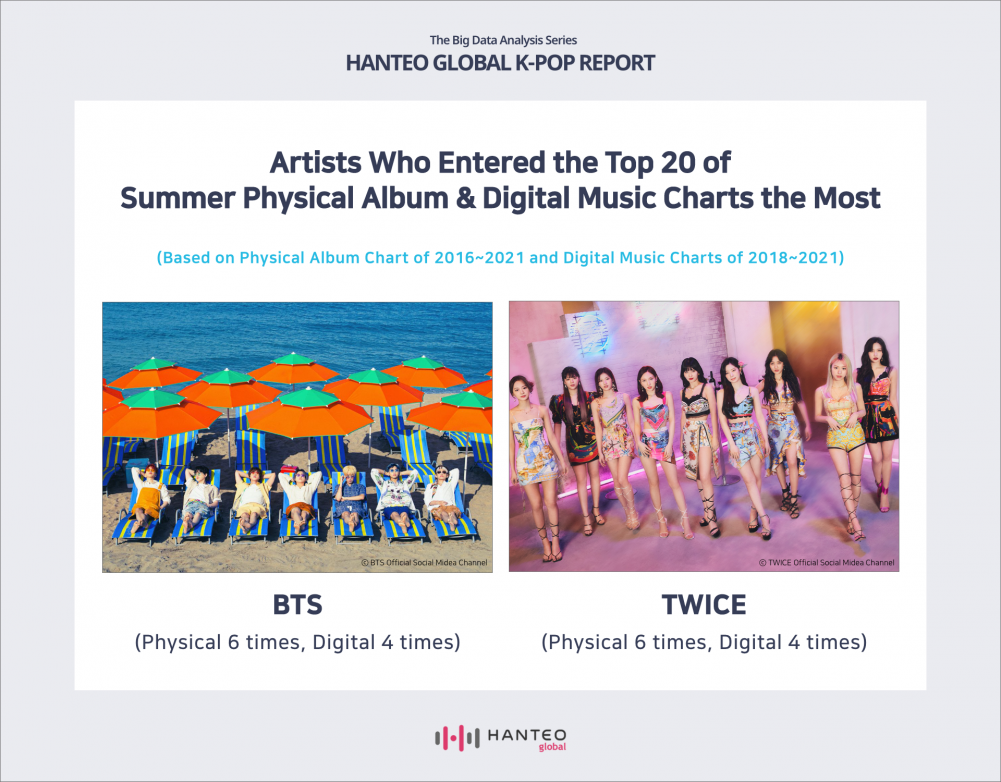 South Korean National treasure BTS and Nation's Girl Group TWICE are household names. The South Korean media have given them an innumerable set of titles, and the data suggests they have yet another title to add like a jewel to their already bedazzled crown of national titles and awards.
The Hanteo Global Kpop report analyzed kpop trends over the past few summers. They were on a search to find out if the newer generations had a summer king or queen. Back in the days of the 2nd generation when we had girl groups like Sistar, who were crowned the goddesses of summer for year's but the 3rd generation seems to lack a definitive summer group. However, Hanteo came to our rescue and thoroughly analyzed data ranging from the summers of 2016 to 2021.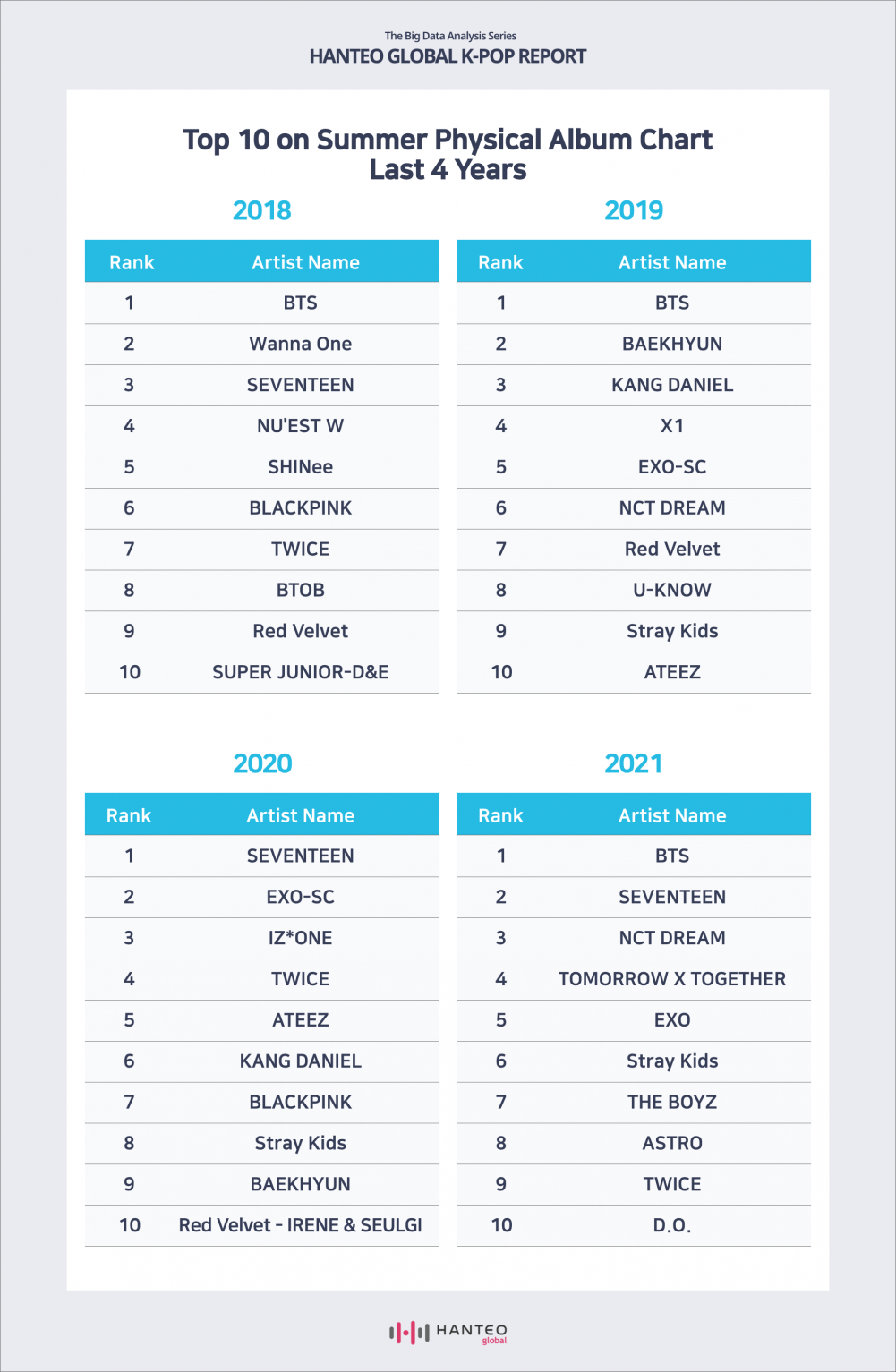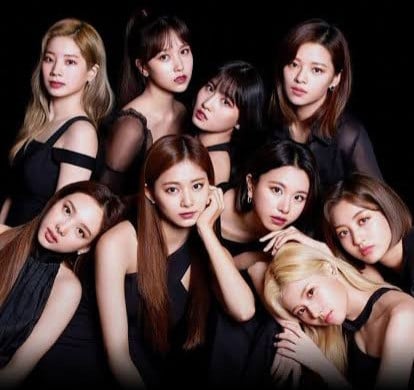 BTS and TWICE emerged as the third-generation summer kings and queens. They stood firm, holding first place as artists who charted in the top 20 on album charts from 2016 to 2021! They consistently maintained their high ranks with six entries over the past six years! Seventeen, "the Minister of Culture, Sports and Tourism Award" came next as they ranked five times!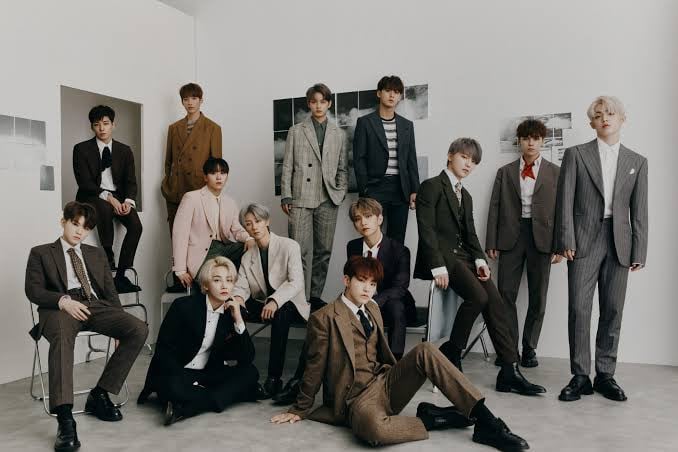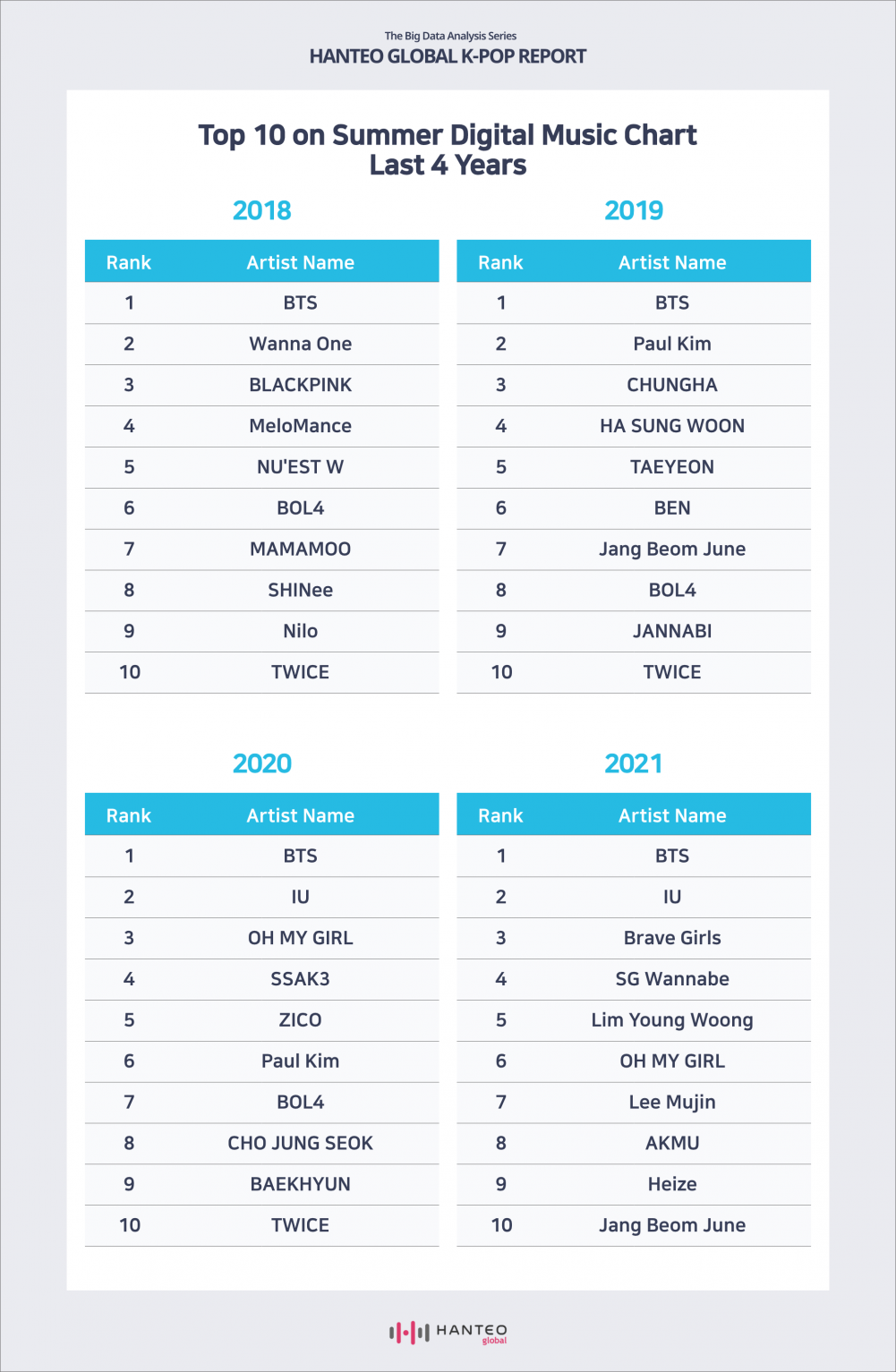 In terms of digital charts, there are no surprises at which kpop boy group and girl group come out on top; yet again, it's BTS and TWICE. Throughout the summers of 2018 to 2021, both groups ranked high in the top 20! They consistently entered the charts four times in these past four years! In the digital chart, BTS captured the #1 spot every single summer.

The ranking was followed by the digital powerhouses Bol4, Paul Kim, and Jang Beom June, who had three entries each. The article also makes a special mention to Oh My Girl, who ranked high for two whole summers, and Brave girls, who exploded onto the scene this year!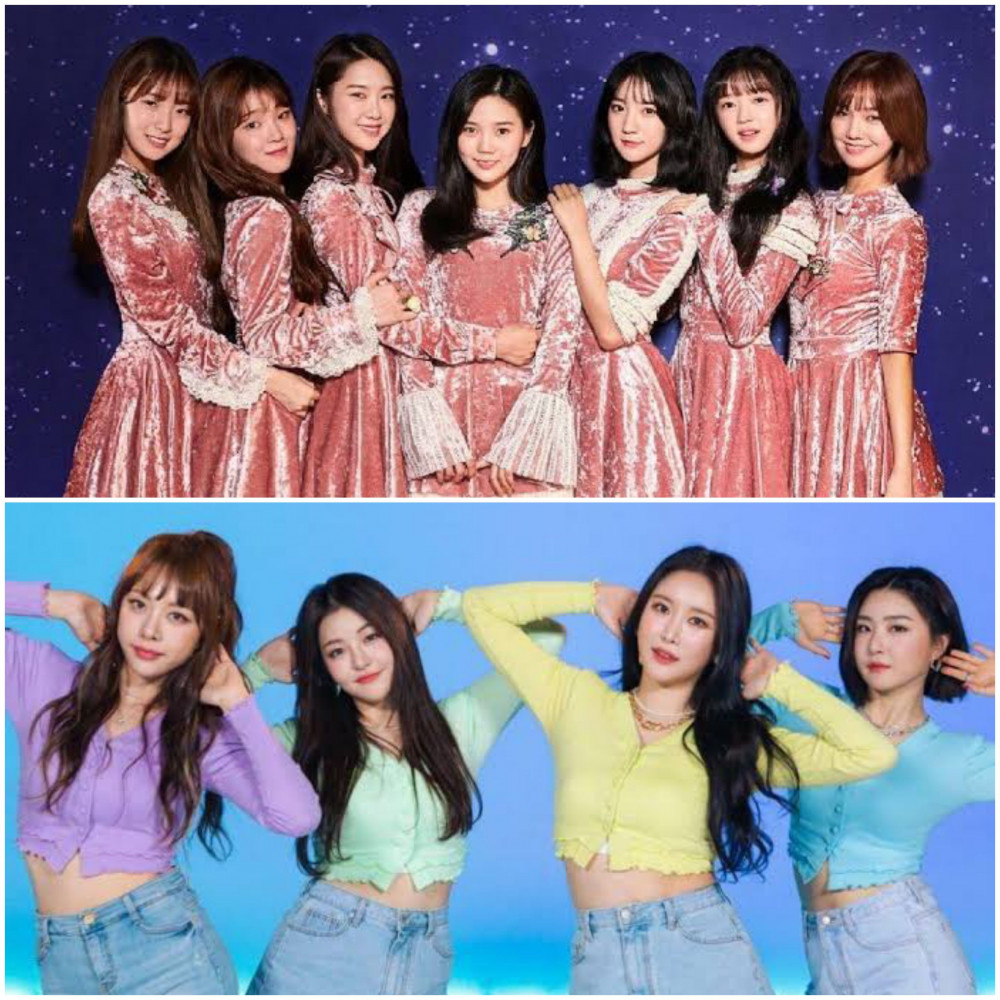 In the list of top 10 artists, BTS consistently ranked #1 except the summer of 2020 where no album was released. It is also interesting to note that twice is the only female idol group to make it to the top 10 physical chart this year!
Let's all hope that their summer kings BTS and summer queens TWICE reign for long and bless us with their refreshing record-breaking summer hits for many years to come!