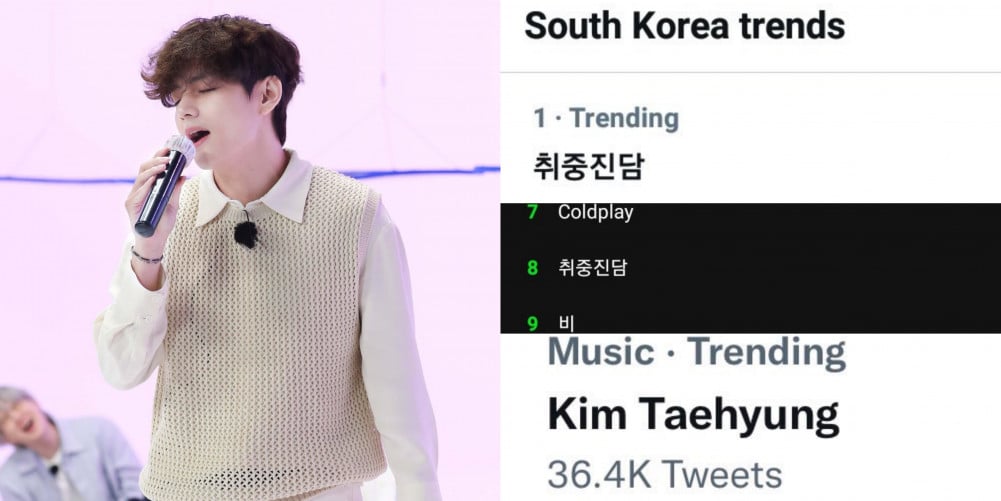 During the new RUN BTS episode that aired on Tuesday, September 28, fans gushed over BTS V's outstanding raw live vocal.
V bewitched everyone with his warm, rich, soulful voice, covering 취중진담 (Drunken Truth) by Exhibition also called "my tipsy confession" and "Coward" by Buzz.
Calling it "V's lower register and deep honey voice impact" as immediately after his beautiful cover, "취중진담" (Drunken Truth) trended #1 in Korea, in Melon real-time search, worldwide and reached the peak on google trends as well.
"Taehyungs," "Kim Taehyung," and "Our Vocal God Taehyung," all were trending topics on Twitter and in several countries.
After the episode ended, a post is trending on TheQoo under the hot category where Knetz swooned over V's voice and praised him.
As his co-member joked about the episode being a solo concert of V, the singer melts hearts with his soulful, emotional singing and perfect performance, which left fans more greedy to hear the baritone sing with his full potential.